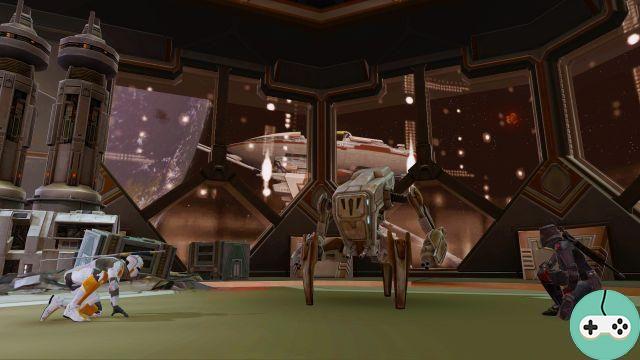 The new Litigation Zone, the Kuat Shipyards, is finally here, on our servers and, with it, as we are used to, a series of successes associated with it. So let's see these successes together.
Eradication of the Kuat station : you must defeat 250/1000/2500 opponents in the hot spot.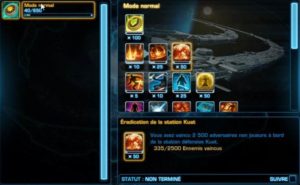 A well-crafted escape : prisoners must be released in one of the scenarios. This success requires you to release 4 by yourself, then between 5 and 9, then 10.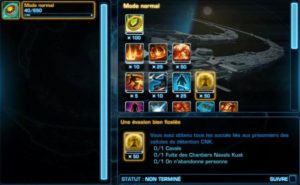 Scenarios The Flashpoint has 5 different base scenarios, each of which is associated with an achievement, which you get when you complete it once, then 10 times, with a "mega-achievement" when you complete each scenario 10 times.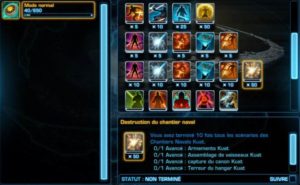 Boss : The Flashpoint has three bosses for each faction, one of which is common, with an achievement gained each time you eliminate one once, then 5, then 10. You are granted a "mega-achievement" when you defeat each boss 10 times.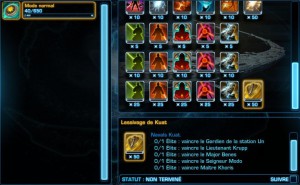 Ultimate success : "Is Kuat the problem?", Which asks to achieve the 4 "ultimate" successes, with the title "Kuat combat marshal".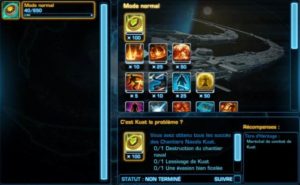 Which success will you achieve first?