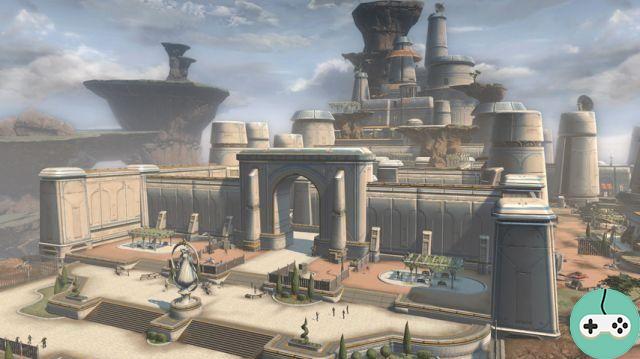 PRists can be happy with the form of the new blog post on the official forum. Indeed, it was organized as a SIS report about Makeb. And who is its author? Nothing less than Theron Shan (hero of a comic book and a novel set in the universe of TOR, incidentally the son of the great Jedi master Satele Shan)! Sent on a reconnaissance mission, he describes some of the main sites that the Republican forces will have to cross.
First of all, a small detail, travel is advertised as limited. Only small units will be able to circulate and even on the ground, all precautions must be taken due to magnetic storms and record seismic activity. An easy way to justify moving alone or a maximum of four, but suggests that the combat zones will be limited. Still no big front for those who dream of seeing a full-scale war.
On the traveling side, we will find weightlessness hooks, accessible by turbo-elevator. Makeb's orbital stations with their orbital elevators have garnered a lot of interest since they were announced, so we'll see their planetary bases.
And which areas will we visit? Well, let's start with the starting one, the Avesta plantation. Owned by a Republic sympathizer, it is isolated and perfectly suited to be the faction's base camp.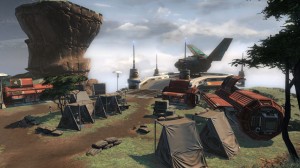 Following are areas controlled by the Hutts such as the capital of the planet, Talaos City, or the mesa Hesk, private residence of a businesswoman at the boot of the Hutts, the Fortress 1 complex in the heart of a volcano and finally the palace of Toborro, Hutt responsible for the affairs of the Cartel on the planet.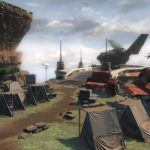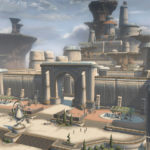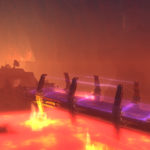 All this obviously more detailed in the last blog post of the developers. One wonders all the same if an imperial version is planned to be released in the coming days.