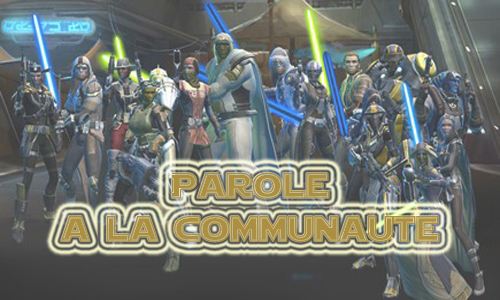 Today we present to you the Legacy Of The Force guild established on Mantle Of The Force. This presentation was made thanks to Bellatrix and Thoriphes, the two leaders of the guild.

History of the guild?
The Legacy Of The Force guild was created at the end of spring thanks to 4 friends wishing to play in groups and create their small committee among friends. The goal of the guild when it was created was mainly focused on the pleasure of playing (the fun). In 2013, the guild began to change horizons by turning to PvE HL. During the fall, the recruitment launch for the roster was launched to end the ongoing operations on the game namely Chamber of Eternity, Karagga and Denova.
We must not forget our roots, which is why even if we were aiming for PvE HL, we were looking for players in line with our principles; ie causality. We don't play every night, we try on average to make 3 outings per week, even with this playing time we manage to have a rapid progression in the game or even too fast depending on the addition of content.
With the arrival of Spring 2014 and the release of new games (WildStar, TESO, ..), we suffered a bit of slack. By adding in addition the launch on the current content of the game, we had a reduction of players. Even if we suffered some losses, we have our hard core of 6/7 members who will remain in the game for a long time. On the other hand, our vision of the game has returned to its initial state, namely casual touching everything.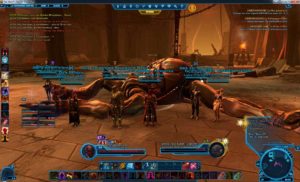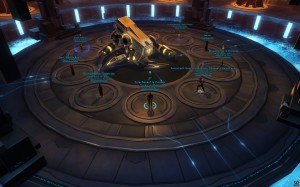 Why this name?
As you guessed, the name of the guild is not very sought after it must be said. We wanted a name revolving around the Force, this name conquered us and was voted unanimously. Simple and sometimes effective. The name of the guild has no RP connotation and the guild does not play this type of game, but we are also not closed to people initiating us.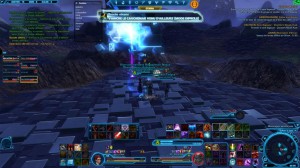 Guild orientation?
As we described earlier, we are mostly focused on PvE. A PvP team is in development for ranked mode, any help is of course welcome to help us build this team. We also have our fun activities such as messy wipe attempts or luring someone into the void. Any activity that can get someone or an entire group (in a fun way) is always welcome.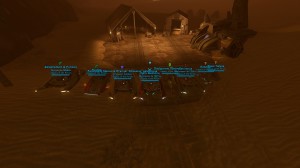 A word from Talish!
Even if I didn't have the opportunity to play with them, I enjoyed this vocal interview with these two friends. You can tell he loves the game and won't be leaving it anytime soon. We had a few good laughs on our various adventure exchanges. I hope your family grows and you can invent new games to give me a guild story next time!
rjprojectsonline (at) Gmail (dot) com