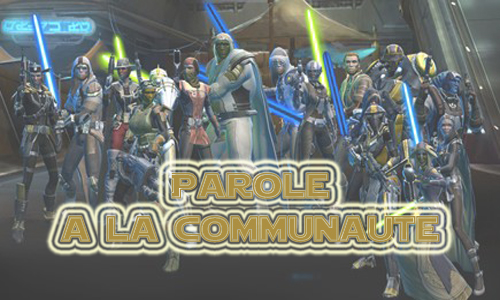 Today we are going to introduce you to the Ordo Imperator guild operating on the Imperial side on the Mantle Of The Force server.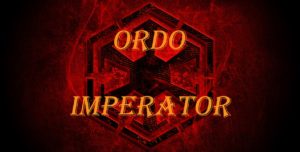 Hello, to start, would you please introduce yourself to our readers?
Hello, this is Aelyan, master of the Ordo Imperator guild. Small and only anecdote about me, it's my very first MMO.
Can you introduce your guild?
The guild was formed about a year ago by a bunch of friends. Basically, we were a PvP oriented guild. Unfortunately, when the server transfers opened, many of our members and founders moved to the Darth Nihilus PvP server.
Not having found such a good PvP kernel, in May 2013 we switched to PvE mode. We have a particularity concerning our outings. Apart from going out on a raid every evening, we also do night raids from 1 am. We have two big days during the week that are exclusively dedicated outings to equip our characters, which are Tuesday and Wednesday.
Regarding our PvE advancement, we have successfully completed all Normal and Hard content. For the Nightmare, we are not trying too hard to advance on it, our goal is the Fortress in the next patch.
Our guild is structured in a hierarchical way, namely a guild master and 2 officers (one for the site and the other for monitoring members). We also have non-commissioned officers who take care of recruiting as well as guild activities.
For the atmosphere of the guild, we know how to mess around when we are outside the framework of operations, on the other hand we know how to stay focused during it.
Opinions on the present or future elements of the game?
We lost a lot of members because of the lack of content during a big part of the game's life. On the other hand, we notice very well for the future times the paw of the developers of Dark Age Of Camelot (DAOC) on different elements and mechanics operations bosses. I'm also a little disappointed that the current content focuses too much on the new content of Galactic StarFighter. I will continue on the negative points while I am at it, I find it a little heartbreaking that at each exit of the landing, the making of modules / sophistication can also equip people with a large monetary background.
Finally, it would be nice to have an addition of an Interserver mode for ranked arenas and BGs. On Mantle, it takes too long to get into this game mode.
Other games in sight?
We are going to recreate the guild on the WildStar game on the Dominion side, surely. We will therefore be present there.
A final word for the end?
I hope we get there.
The Games Managers team wishes you good luck in your adventure. And for me I say see you soon on WildStar.