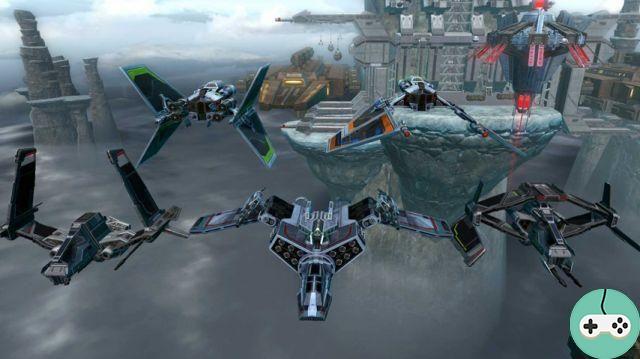 Natively, Galactic Starfighter does not support gamepads. But thanks to Uncle Juju, you will soon know how to use your controller to pilot your ship.
You need to use the Joytokey software for this. It's in English, but no worries, I'll show you how to make it work. It does not require installation, you just have to unzip the archive where you want it and then click on the JoyToKey icon to launch the program. Here is the window that appears: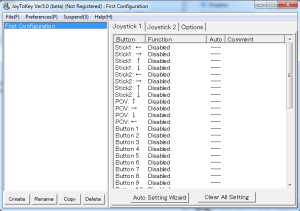 On the right is the list of key / button combinations. For now, there is nothing, you will have to manually assign each key. If your controller is correctly detected, you should see the lines turn yellow each time you press a button, like here: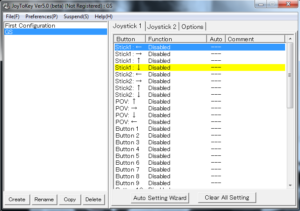 If not, your controller should not be detected.
It is possible to create a special profile for each game. I sometimes use this software for games other than GS, to find my way around, so I will create a special GS profile, by clicking on File (F ) in the menu, and then "Create new config files". I give it the name of GS.
Now let's start assigning the movement keys to the joysticks of the controller. Double-click on the first line, which corresponds to the left direction of the joystick. With the keyboard, in GS, you have to press Q to drive left. So let's assign the Q key to the left movement of the joystick.
In the window that opens, I insert the Q key and I validate. So I have my first shortcut created.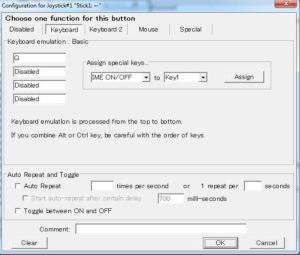 I can check in the main list that the shortcut is added: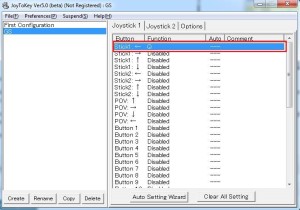 Then I just have to do the same with the other movement keys.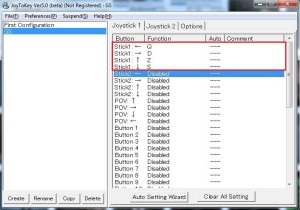 For mouse movements, it's a more complicated chouilla, but nothing insurmountable, you will see. I double-click on the left arrow of joystick 2, and direction the "mouse" tab to assign a mouse movement to this left arrow.

To assign the "go left" movement of the mouse, you must move the "Cursor movement" cursor to the left, adjusting the sensitivity.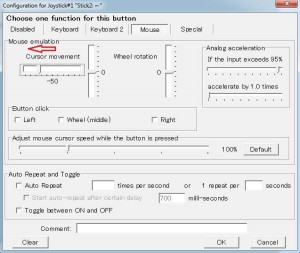 To help you set up your mouse movement shortcuts, here's a quick recap: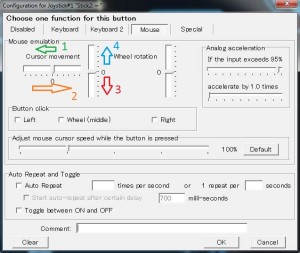 1. Left mouse movement
2. Right mouse movement
3. Mouse movement down
4. Mouse movement upwards
To control the power reserves, I will assign the shortcuts F1 to F4 to the directional pad (POV in the software). So follow the instructions above to define your shortcuts.
There you have it, you now have everything you need to configure your controller as you wish and to create carnage in space.