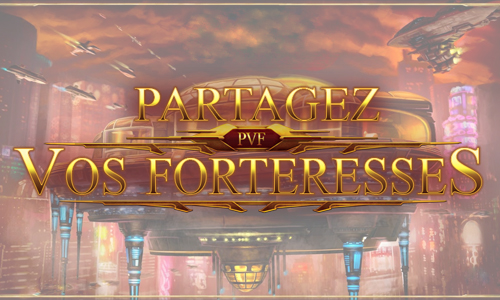 Darth Nihilus! Here is a server which seems to me not to come back often enough in the Shares of Your Fortresses. This week, we will still have the opportunity to go there to visit the revanite base of Clara'morgane. A PVF that falls right on the head with one of the latest news! You will understand why from the start.
Enjoy your visit. Ah yes, some may find in the text similarities with another PVF of Battle Meditation ... it is the same player who had already given us the previous one!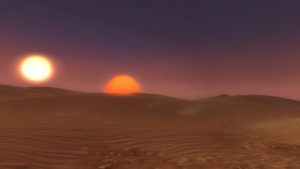 Something woke up! Did you feel it?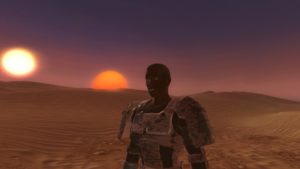 The dark side ...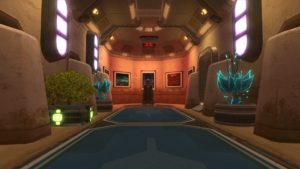 And the light!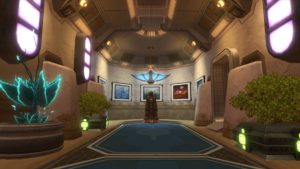 And yes, more "powerful" (dedication to Belgian friends) than Death, more recurrent than Kephess and better than the Interserver, the great Revan is back!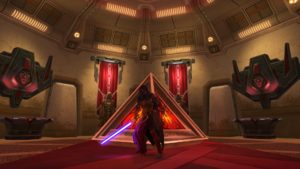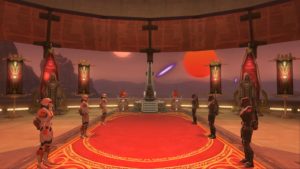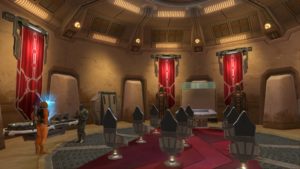 With a mixed army of Republicans and Imperials, plus the most dangerous bounty hunters in the Galaxy ...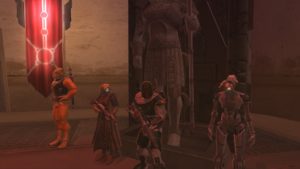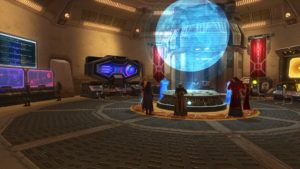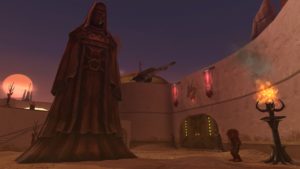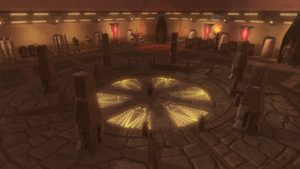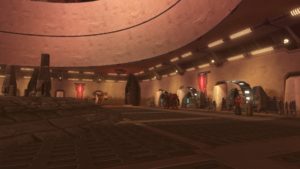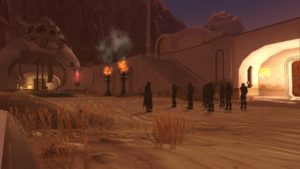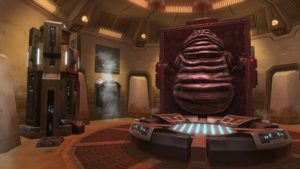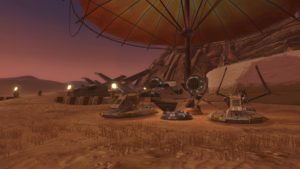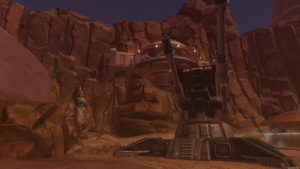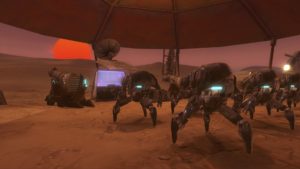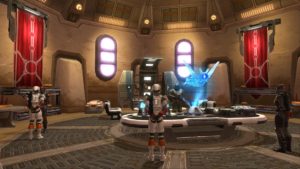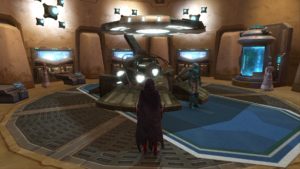 This time, his plan is to create an army of Jaw-ridden Rancors on Tatooine, to save the Galaxy.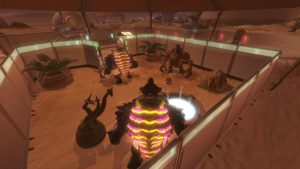 PS: Contrary to what some people think, the name of my character is just the combination of the first names of my cousin and my girlfriend?
What I took away from this visit : Once again, the staging is well mastered for the shots of this fortress. The corridor with this dark / light side opposition is most interesting, and I admit having a slight preference for the dark side for an advantage that the light could not have: the central table behind the statue, which is in the portrait sense rather that landscape.
Apart from that, we find Revan's taste for all kinds of old stuff and Sith art, it suits him very well. But my crush goes to the briefing room, with this assembly around the holographic projector, the presence of Scourge and Ahsoka to represent sith and jedi being perfect in hologram! Small additional mention for the photo of Revan in front of the big red holocron.
If the fortress has aroused your curiosity and you would like to discover it in more detail, you can find it in public list on the Darth Nihilus server.
If you too would like to share your stronghold (s) with us, whether personal or guild, do not hesitate to contact us.