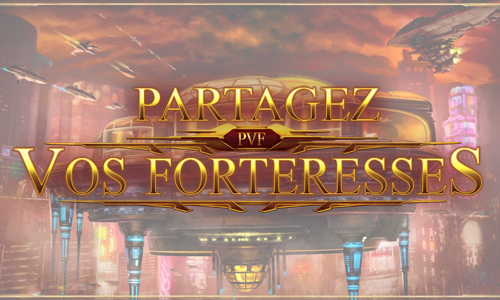 Fortress Sharing activated, inertia compensators set to 96%, belts fastened and coordinates calculated, let's go for the light speed jump! Our direction: the planet Coruscant of the Mantle of the Force galaxy, to visit the fortress of Kahlann, better known as Lylou on our forums.
Welcome, ladies and gentlemen, to the Coruscant Xenoculture Museum. A museum which, let us remember, was born out of master Kahlann's desire to share the cultural differences that she was able to observe and bring back with her, during her wanderings throughout the galaxy. Before starting the guided tour, please check that you are all registered with the reception. This one was made in a Gree style, with many sculptures from Ilum.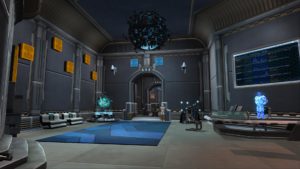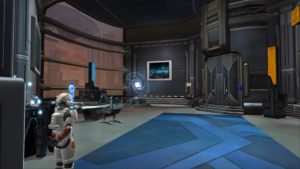 We then start with the great hall of statues, some might be shocked by the Sith statues present here, however, it is an art like any other and there are lessons to be learned from it as from any other art. These statues also create a balance by cohabiting with Jedi or rakata style statues. You will have some free time a little later to go read the signs on each statue and look at the works of your choice, I will just describe the second main room to you, come on.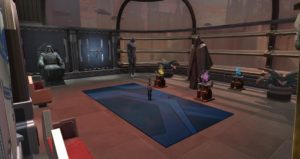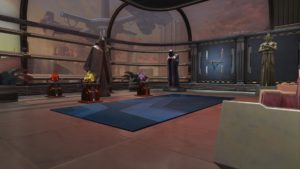 As we pass down the hall ...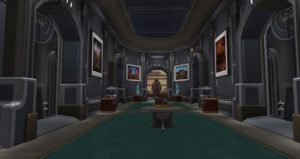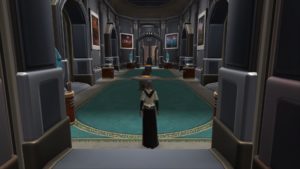 I would just like to point out that the room opposite the reception will allow you to quench your thirst or have a snack if the need arises after the visit.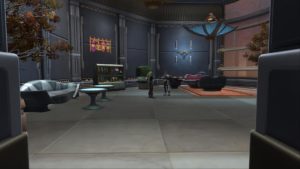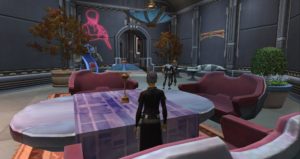 Finally the great room, which is also the temporary exhibitions room, you can come back regularly to see new works, the new upcoming exhibition will be dedicated to the Rakatas. We begin with one of the centerpieces: a throne of dread coming directly from deep Sith space, master Kahlann brought back after a bitter fight.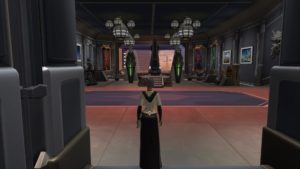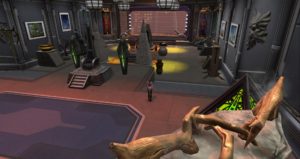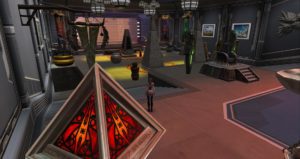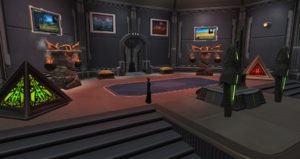 To your right you have its counterpart, a real Alderanian throne, lent by House Organa in thanks for the help that Master Kahlann gave them some time ago.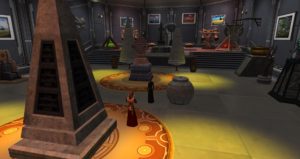 Here you have a rakata energy pylon from Belsavis, while behind you can admire statues of noble beasts that may have been saved before the Makeb earthquakes.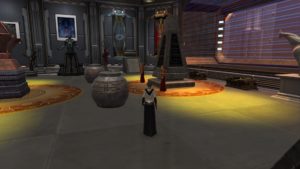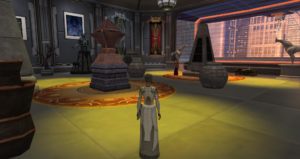 So much for the museum, I will give you some free time in it, unfortunately I cannot let you access the upper floor which is reserved for the Jedi. I can possibly show you the stairs.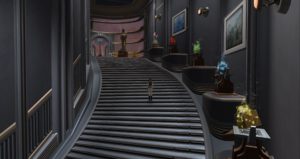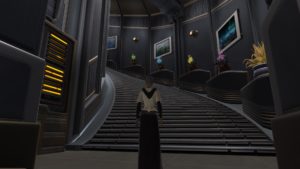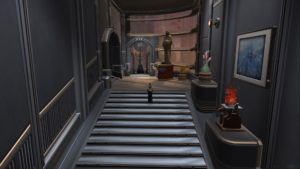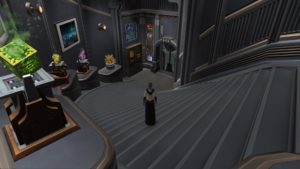 What's upstairs? Well first of all a balcony for meditation.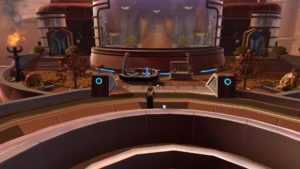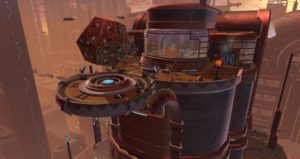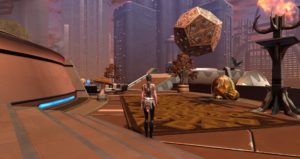 You also have a boardroom and a library.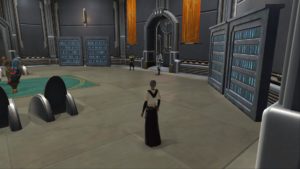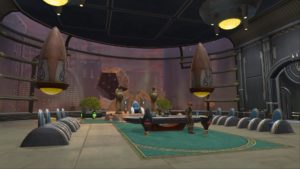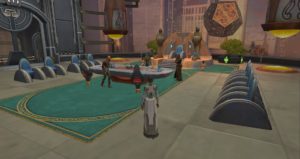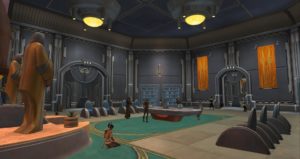 And then a living room which leads to various rooms.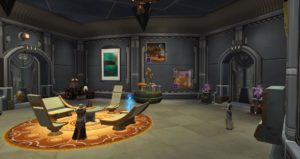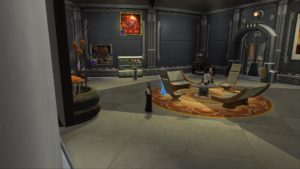 A storage room and which also serves as a bit of a workshop with droid assistance.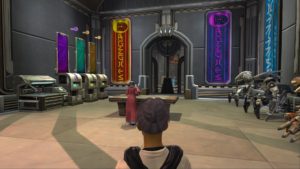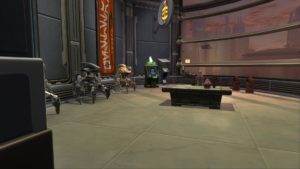 An office that also allows you to work on Jedi artifacts.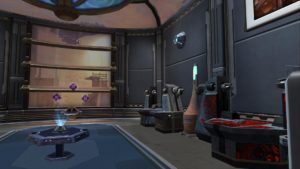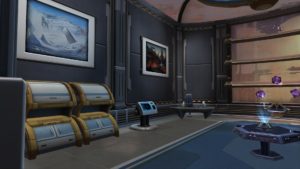 And of course the Kahlann master bedroom.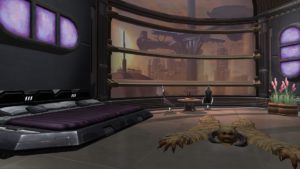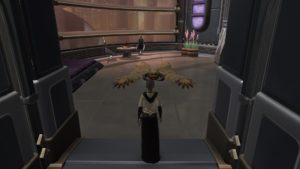 I will now let you enjoy the museum and explore it in more detail!
What I took away from this visit: I must say I really like the room with its extra-king size bed, sleeping in this bed would please me enough! I would also notice the council room which changes from the usual circle! But my favorite is the utility room, which I find very nice with these panels all around! Special mention for the new temporary exhibition "Rakatas" in the hangar (yes if you want to see the new exhibition dear readers, you will have to visit there!).
If you would like to visit this fortress and see the new redemption exhibit, you can find it on the Mantle of the Force public list under the name "Kahlann's Temple of Light" or by contacting Lylou on the forum.
Would you like to introduce us to your fortress or that of your guild? Do not hesitate any longer, contact us!