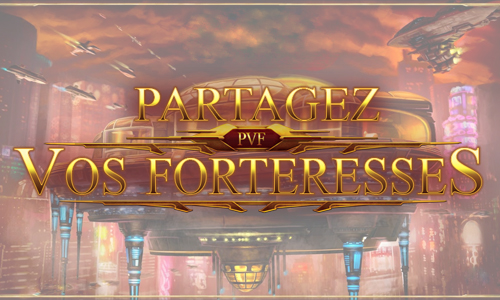 A new issue of Share Your Fortresses where we are going to visit the Mantle of the Force server! And this is where we will have the pleasure of being able to visit a Republican guild ship, it is the Conqueror, the flagship of the Keibatsu guild.
Before the visit, a little word about the guild! Consisting of about fifty members, it is mainly PvE oriented with five rosters, three in republic, and two in the imperial sister guild. If you are a Republican on the Mantle of the Force server, then you may be familiar with general channel ads such as:
"Are you fed up with C2N2 advising you on your diet? Do you dream of space? THE CONQUEROR, KEIBATSU flagship is open to you, come and live in luxury for a moment of pleasure."
"Your GM is tight-fisted and you dream of knowing the great outdoors of a guild ship? KEIBATSU makes it possible. Enjoy the cantina, the infirmary, the armory, etc."
If you want more information on this guild, you can consult their forum, or find their PCM on our site. Now it's time to visit!
Welcome to the CONQUEROR, flagship of keibatsu.
I will be your guide, Macbart to serve you, Keibatsu builder, with my colleague Nagosha we took pleasure in decorating our vessel to welcome you there.
Good visit !
By setting foot with us, the catwalk will be your first stop.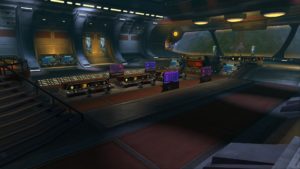 Then, passing through our armory, head to the officers' bridge ...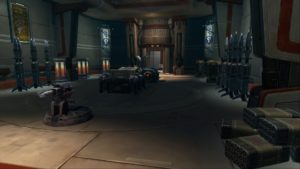 Take the opportunity to admire our mini rakata museum when you arrive on the bridge.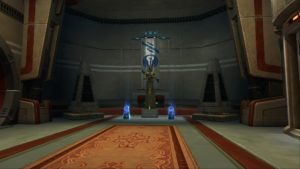 From there you can find our cantina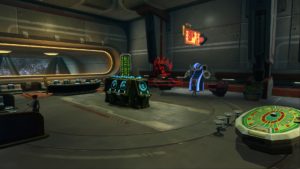 Maybe Nagosha and I will take a relaxing break. I promise, we'll pay for the first round.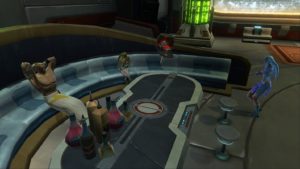 If the need arises, do not hesitate to take a detour through the medical bay where our medical droids will be happy to get you back on your feet, just like our Usul (little worries with aoe) who has a card. subscription there.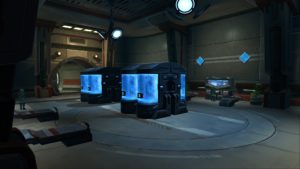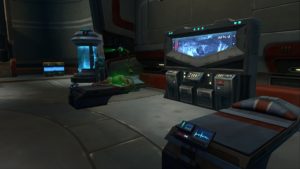 From skin problems to more serious injuries, our Kolto baths are at your disposal ...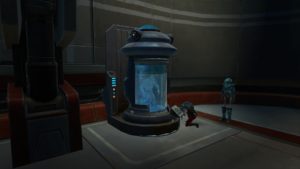 Once your beauty is restored, head to our crew deck for some shopping.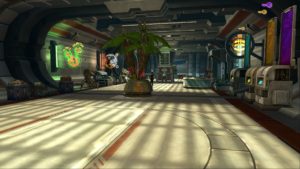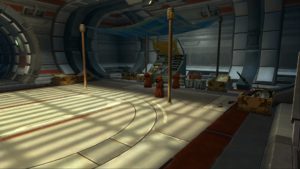 Are you not rich or are you looking for knowledge? No problem, Keibatsu provides you with its laboratory ...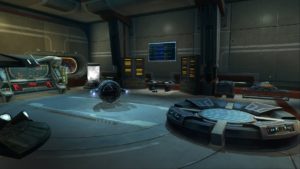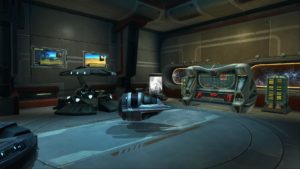 We think of everything for your comfort, if it is not the technology that interests you, join our bright or dark meditation rooms, choose your side ...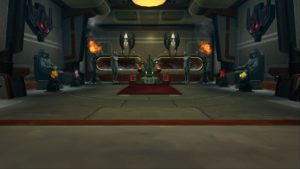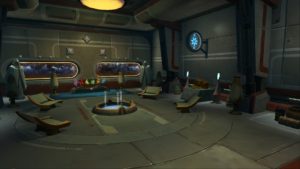 Whatever your choice, be careful not to choose the wrong door, the jailers in our prison are not very kind.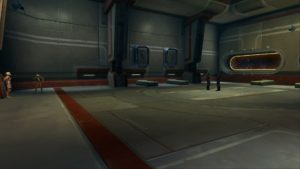 Once exhausted by all this, our relaxation area will know how to reinvigorate you before taking a nap in our dormitory (please take only the free beds, personal connections are prohibited on board. Thank you for your understanding) ...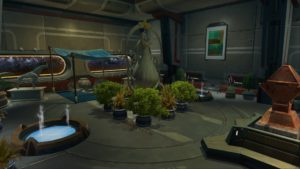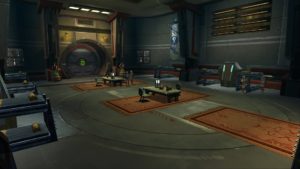 For official visits, now head to the command bridge ...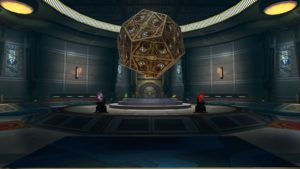 From there, you can participate in briefings or meetings ...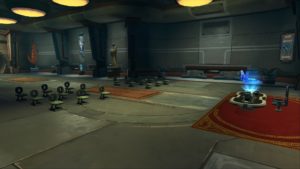 On the same deck, our GM (Poussy) has his quarters (such a large room for such a small man…) he will be able to welcome you there, I'm sure.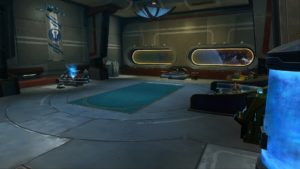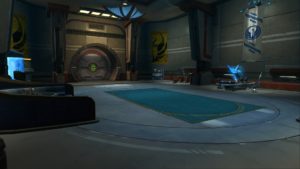 To continue our visit, the Conqueror's engine room can be visited (please do not touch anything. DO NOT TURN OFF the generators. THANKS)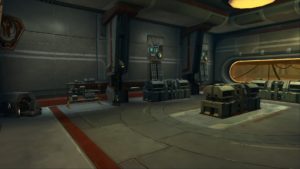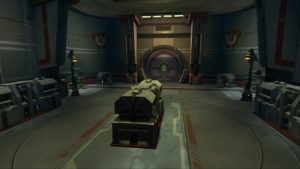 Finally and to finish the last bridge: the hangars. Here two solutions are available to you, first, go on operations with us, passing through the military bridge and its repair shop for speeders damaged in combat ...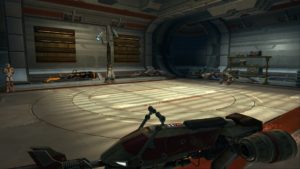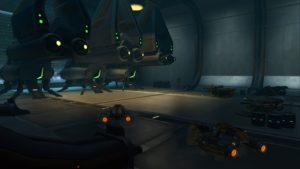 If not, second solution: our civil hangar with its obligatory passage through our customs post.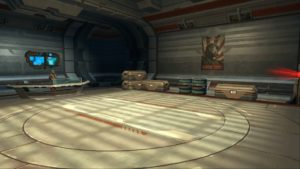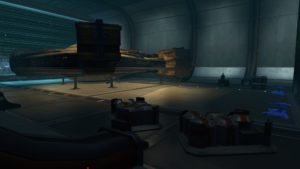 This concludes your visit with us.
Thank you for your visit and hope to see you again soon
Macbart.
What I took away from this visit : The decorators managed to put decorations in a specific way to give a very good impression, while the hooks do not necessarily lend themselves to it, I am thinking among other things of the armory or more especially of the central kolto tanks of the infirmary ! Apart from that, I enjoyed one of the relaxation rooms, the one that makes the tea room, at the request of these ladies of the guild it seems to me! Finally the idea that I retain is that of the customs post, perfectly presented here!
In any case, this ship is well maintained! There is no risk here that you will be stunned by ceiling debris!
I also want to underline a point that was explained to me, the choice of the themes of each room was not decided by the decorators only, but was the subject of discussions and votes on their forum. A point that in my opinion deserved to be specified, when we sometimes see other guilds where decisions concerning decorations are made only by a limited number of members.
If you enjoyed the visit, and if you want to discover more of this Republican guild ship, you can find it in the public listing of the Mantle of the Force server, The Conqueror!
Do you also want to share your fortress (s) with us, whether personal or to your guild? So don't hesitate any longer, contact us!