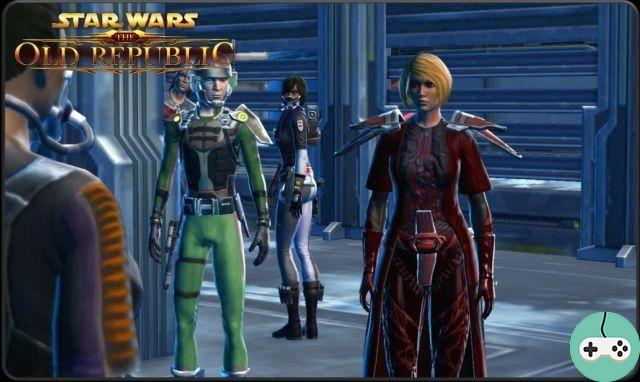 This image haunts you permanently: the sad end of an infected person who could be YOU.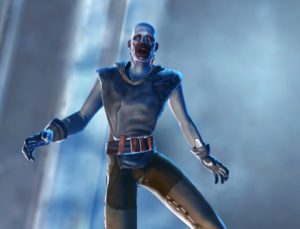 The accumulation of vaccine purchases at 2000 credits can then poison your life. Indeed, a vaccine lasts six hours, but if you get killed in the meantime, you will have to buy one, then another, then another, etc. etc. In the end, you risk ruining yourself in an attempt to survive.
BUT Auntie Zash has the solution:
Dear apprentices (or future students; I also invite my little jedis to come and participate in the party!), The invasion of the rakghouls of Alderaan is ending soon and for the most persevering among you, you will only be able to reach the stage of "newcomer" in phase of becoming "friends" with the OHNR.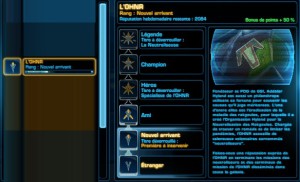 Well know that at this stage the troubles related to the purchase of vaccines are over. Indeed, as a "newcomer", you will be able to buy survival kits which will take the place of one of your relics.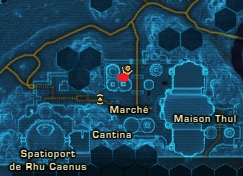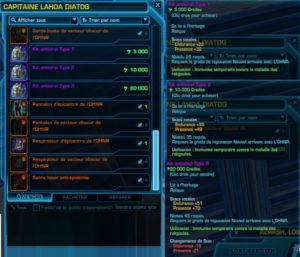 By activating this kit, once equipped, you will benefit from the effects of the vaccine for six hours, except that these effects are renewable at will, with a simple "click".
The advantage is that you don't have to worry about this virus anymore. The downside is that the best kit is level 45, so you will need to exchange it temporarily for a level 55 PvE / PvP relic (for those participating at that level).
But the results are there and the survival kit can still be improved in Kit 9 for example. Moreover, being linked to inheritance, you can do without it at your leisure (paying attention to the minimum level required by the kits).
Finally, as a "newcomer" you will also be able to dress in the OHNR epicenter suit, each piece costing 1 DNA cartridge.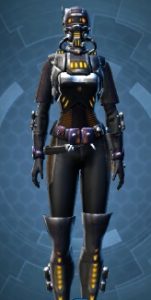 On the other hand, know that the vaccine sold by this grasshopper of Jeelvic is a scam, because for 1 DNA cartridge in exchange, it has the same virtues as the 2000 credit vaccine!
However, this Jeelvic Still has unique lightsaber crystals and a rakghoul pet at this level of distinction. So hoping to see more and more of you at the Sith Academy in Korriban, I encourage you to eradicate these rakghoul vermin.
See you soon dear apprentices and do not forget to venerate the Rakatas, source of eternal youth and of an infinite Empire in the image of their knowledge.
The blood widow