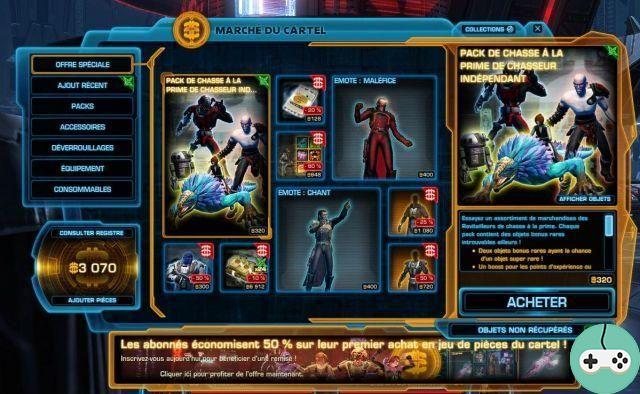 The elimination of Weekly Passes from the Cartel Market has been announced for Patch 4.7.3.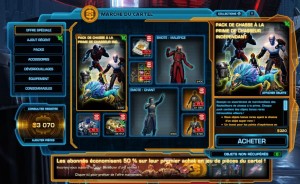 Eric explains the reasons for this choice. Here is what he said on the official forum:
Perfect
Eric
source
One of the things we've been talking about this past week is our new Galactic Command system, which is only available to level 70 players and subscribers. This system will serve as the sole point of access for subscribers to earn rewards for end-of-game content, such as in operations or in a war zone. Upon release of KotET, the rewards for this part of the game will be passed through Galactic Command, implying that the passes will cease to be interesting. For example, a Privilege Player with a Weekly Operation Pass could access an Operation, but they would not have been able to earn any rewards for it. Because of this, we have removed the following Passes from the Cartel Market:
Weekly Pass: Flashpoints
Weekly Pass: Operations
Weekly Pass: Space Missions
Weekly Pass: War Zones
180 day pass: Starfighter
30 day pass: Starfighter
7 day pass: Starfighter
Additionally, these passes will now be linked to Legacy with Update 4.7.3 arriving on October 25. On November 29, all of these passes will be removed from the game with the release of KotET in Early Access. We're still looking at how exactly we're going to compensate players who have unused passes as of November 29, and I'll have more information to share with you in the coming week. We recognize that players are interested in something similar to Weekly Passes that would grant access to Galactic Command to non-subscribers. We are exploring various options and will be back as soon as possible.
And as always, send us your feedback.
Finally, following the request of players, Eric specifies that nothing will be changed in 5.0 for access to content. Privileged or free-to-play players will have the same restrictions as currently. The only difference will be that they will no longer have access to the rewards.