Here are the 5 datacrons available on Tatooine (Empire):
- Tip +3
- Aim +3
- Willpower +3
- Blue Matrix Crystal
- Stamina +3
Tip +3
The first datacron is on a roof of Mos Ila, to reach it you will have to put on your spider-man costume and go to (482; 2911) Climb to the top of the mast in front of you then on the hanging sheet. Then go to the bottom left, cross the roof then climb on the central arch, go to the right via the air vent. Join the bridge by jumping on the obstacles on the right, at the end of the bridge jump the obstacles that separate you from the arch to your arch. Then go up on the roof then go to the bottom right while staying on the top ledge. Then go to the opposite roof then the back roof to finally reach your datacron. (Follow the pictures at the same time it will be better ^^)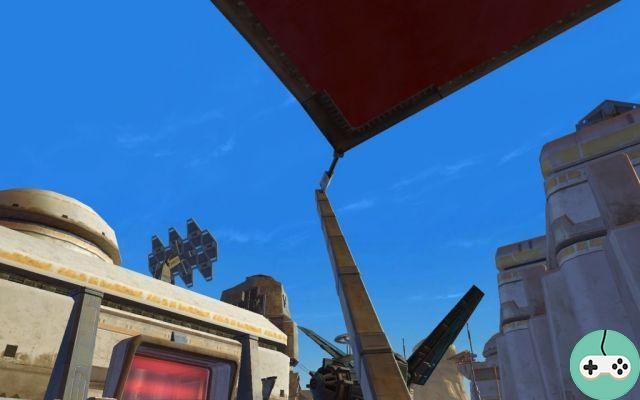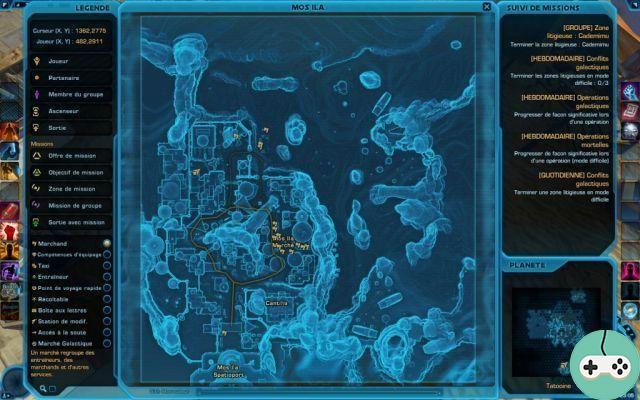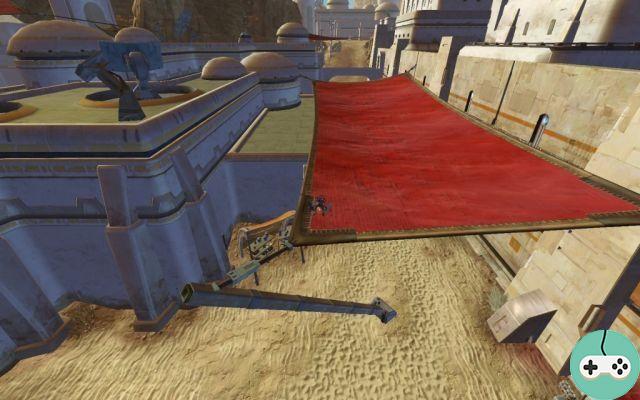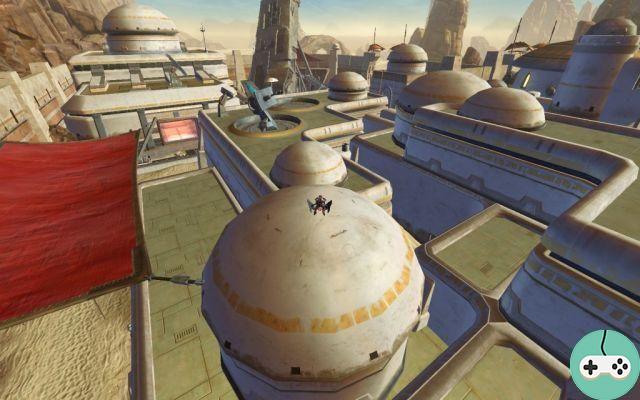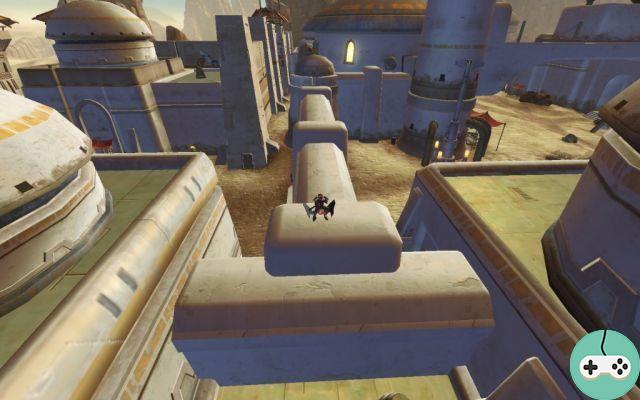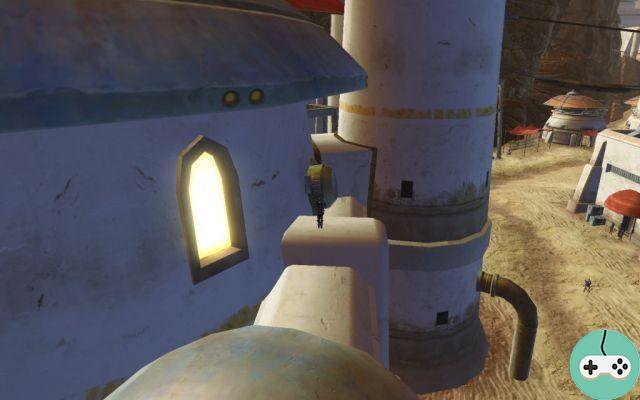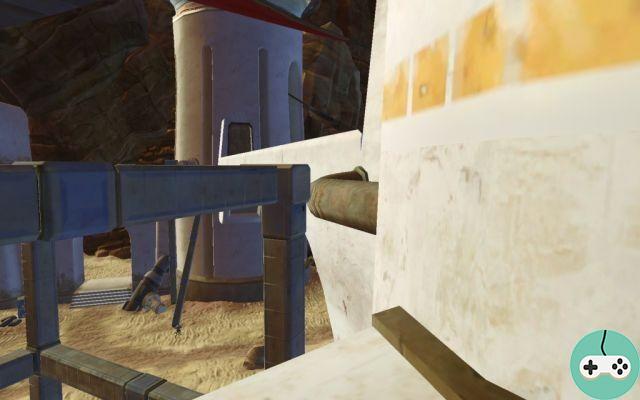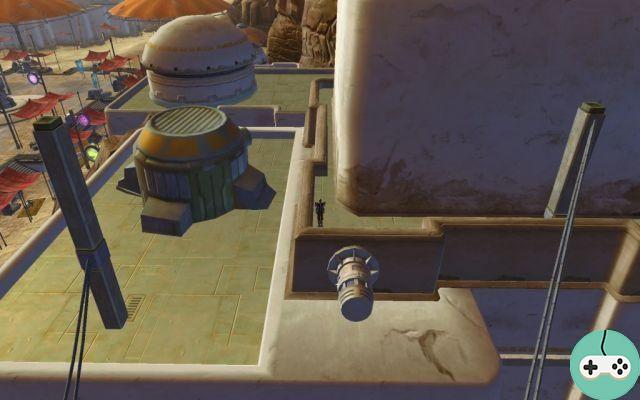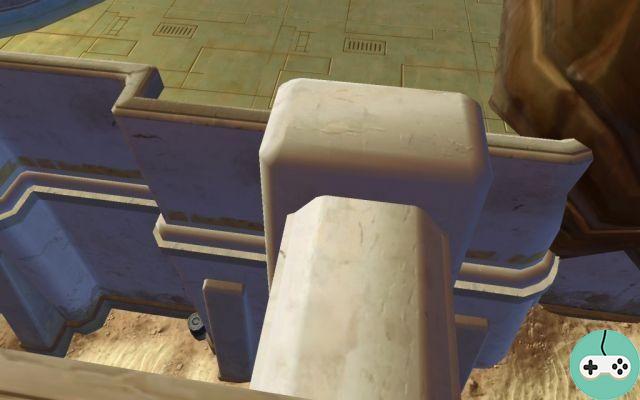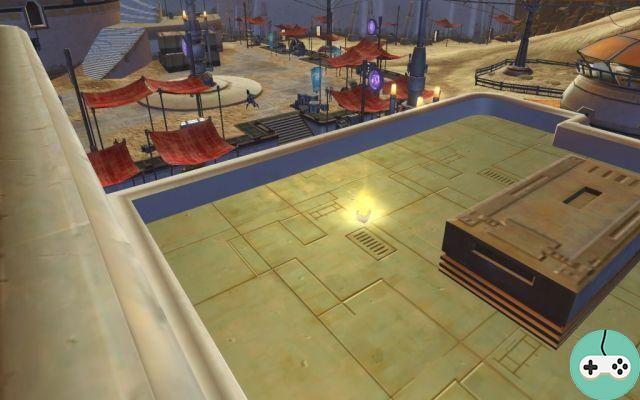 Thyrion sent us another method to start.
Go to 529,3126, where you will find a hanging pole for a hanging sheet.
Jump on the top of the mast from the rocks
Cross the sheet to reach the domed roof opposite.
Then take the path described above.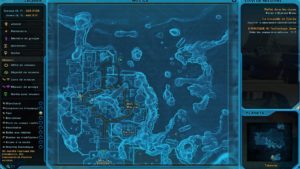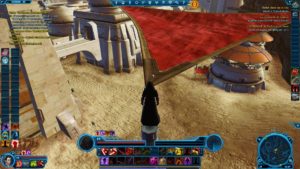 Aim +3
This one is in Jundland, at the place of crash of the transport ship (Zone of the quest H2 + Black Box). Go to (-603; -53) you will see a shuttle wreck on the edge of a precipice, look below you will see the datacron, simply drop to it.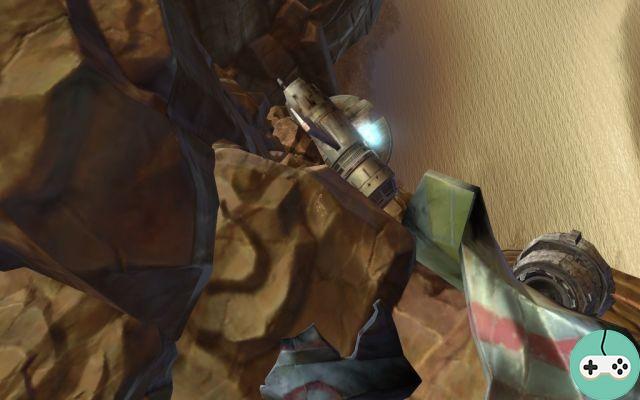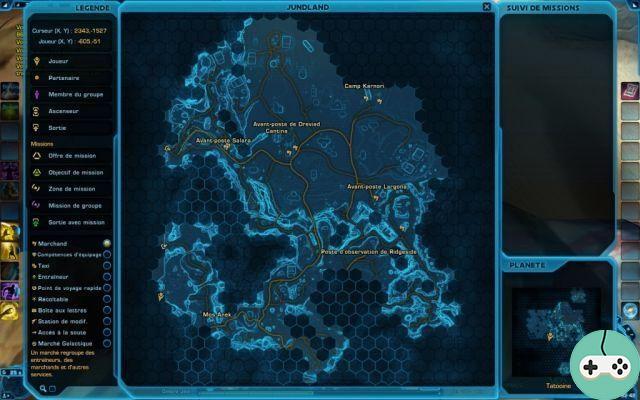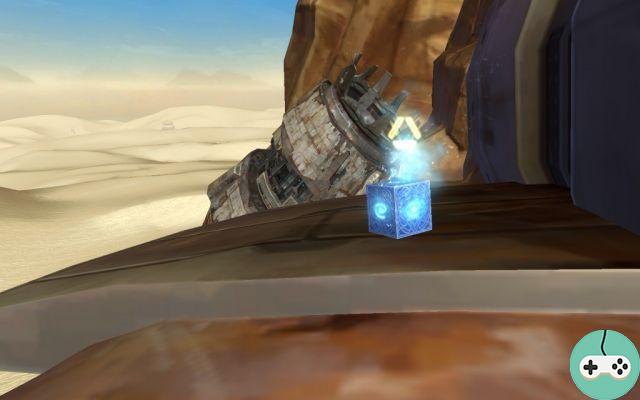 Willpower +3
This one is in Jundland again, at the East Wound. You will see it in height you will have to go to (2070; -437) to jump down towards a cave entrance, the datacron is at the end of it.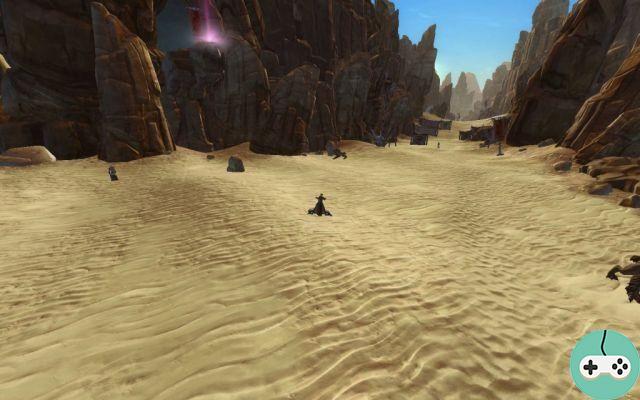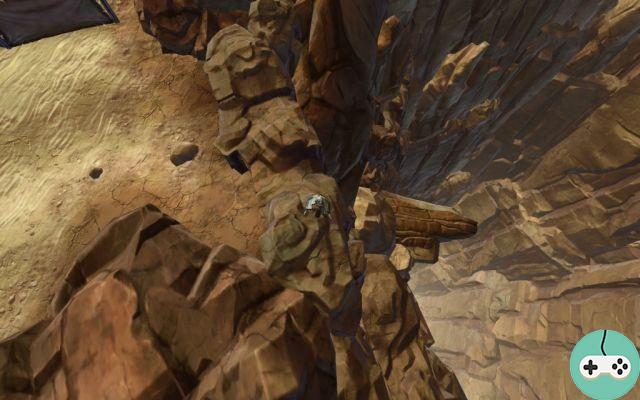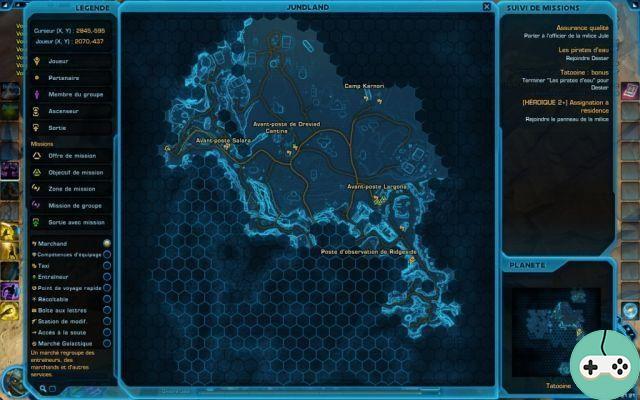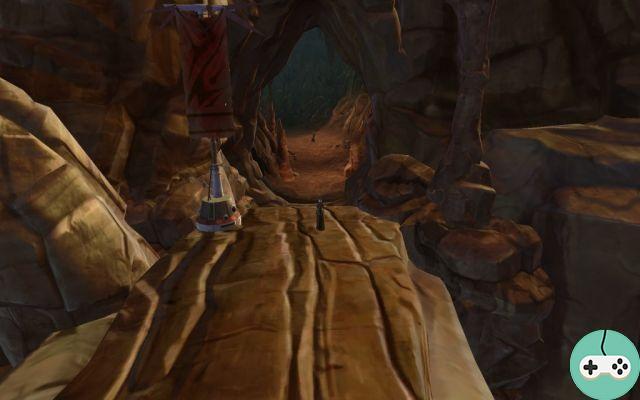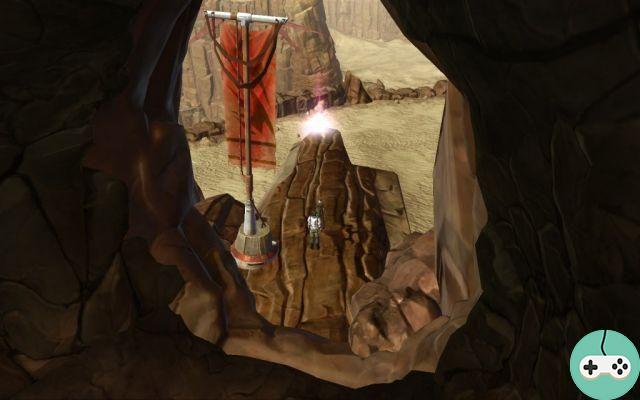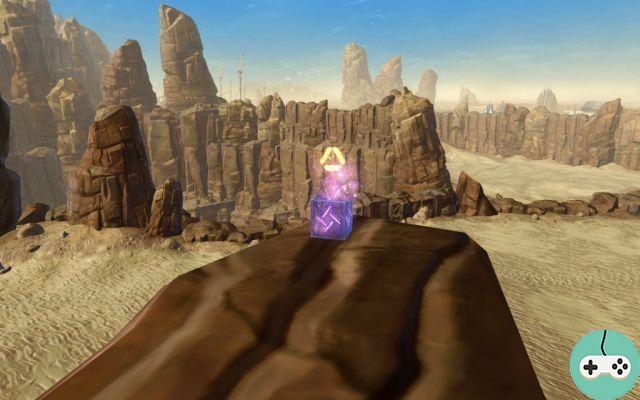 Blue & Stamina Matrix Crystal +3
Be careful, this one will take a while, you will have to wait in (-2340; -2) for a "Jawa Balloon" which circles the Dune Sea in about 1 hour, the datacron is on a sand chariot on the path of the balloon (towards the middle, after 30 minutes), when you pass above you will have to jump on it to reach the first datacron, once this one has been obtained go to the left of the tank along the ledge, you will see a small "balcony" below on which you will have to drop to reach the second datacron. If you miss your jump you will have to return to wait for the ball or try your luck another time.
To reach the balcony more easily, Thyrion's technique:
Position the camera vertically to see the ground clearly.
Stand with your back to the void to jump back.
Walk in slow motion by typing "/" in the chat bar (be careful not always to work the first time, try several times until your character is walking very slowly).
Slowly back up diagonally to land (almost) smoothly on the balcony (if you don't jump diagonally, you are likely to fall sideways ...)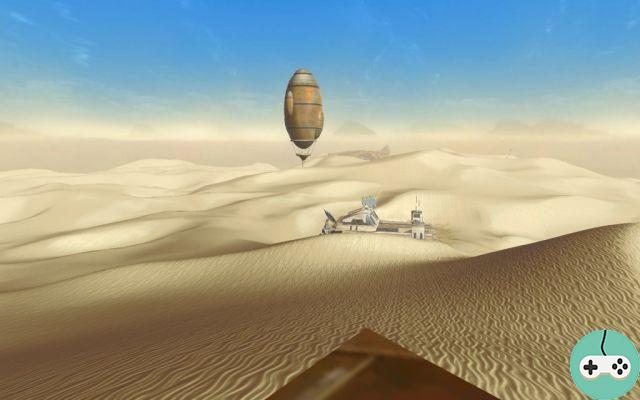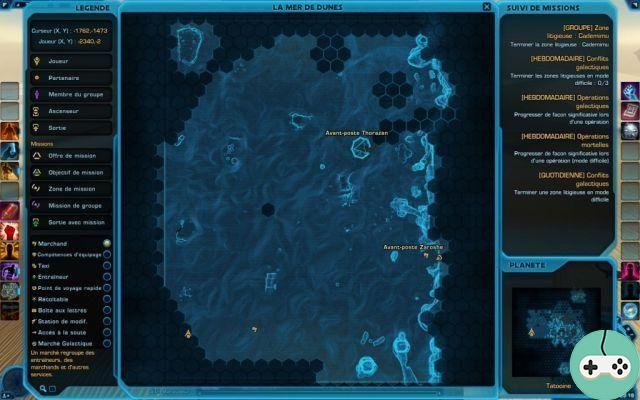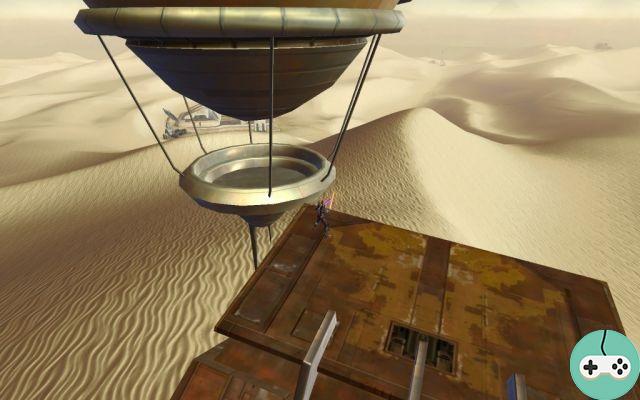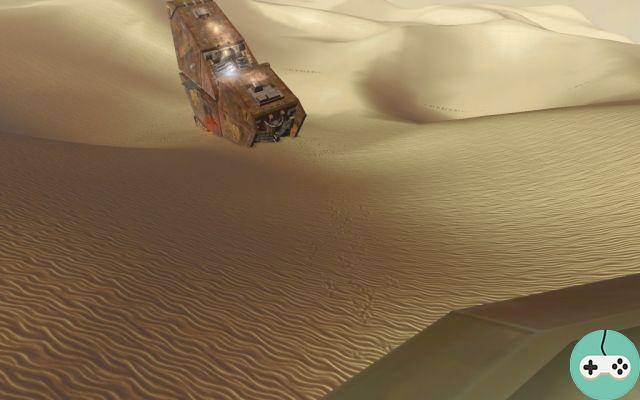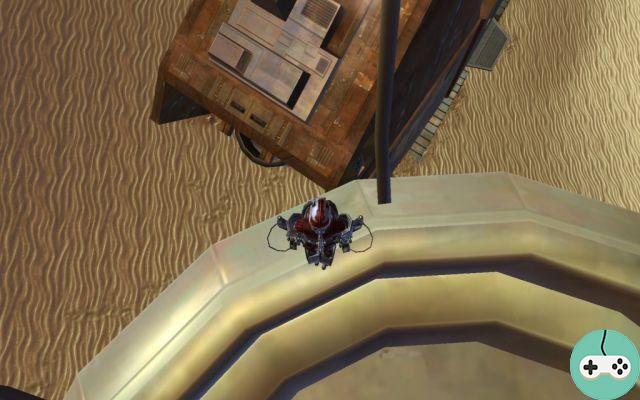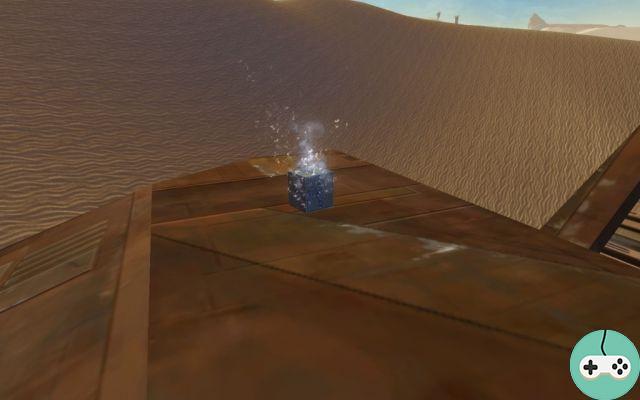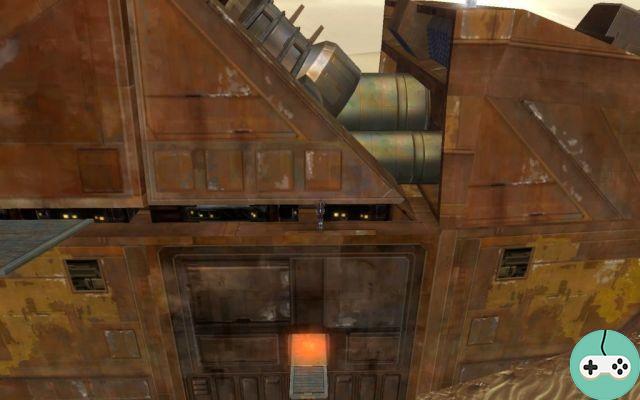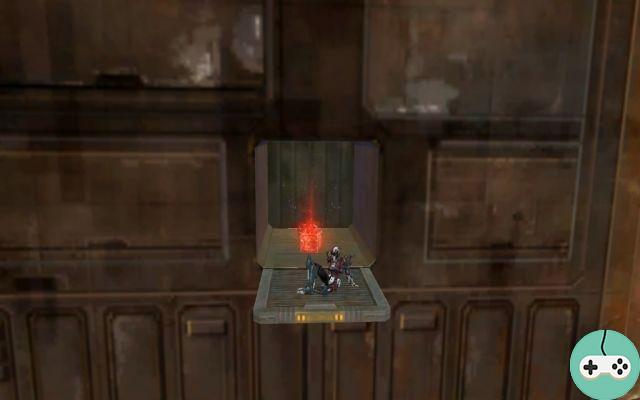 Thanks to Leny, here is the trick offered by the balloon:
Arrival of the balloon : you are on the sand chariot and you see the jawa balloon appear in the distance. As soon as you see it, count 11 minutes and 50 seconds before it stops in front of you, flush with the tank.
Waiting for the ball : the complete stop lasts exactly 10 seconds so do not drag too much if you have fallen while trying to jump.
Move to datacrons : the jawa balloon takes off again. Allow 24 minutes before jumping on the tank which has your datacrons.
Return of the datacrons to the tank from the beginning : normally you jumped on the datacron tank and picked them up. But if like me the first time you missed the red datacron, count 1 minutes and 18 seconds before the balloon is again stopped in front of the sand chariot at the beginning.
Total duration of the ride : in total, if you do not descend, you will spend 42 minutes and 30 seconds between the departure of the balloon and its return to the sand chariot