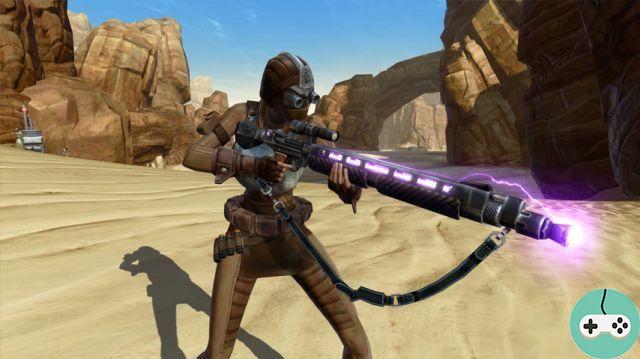 The developers of Star Wars: The Old Republic have unveiled a future way to customize their weapons, which creates shiny effects on them!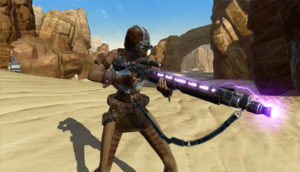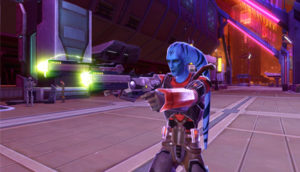 The principle is relatively simple, most weapons will get an appearance modification slot, which will work like any item modification slot. It will suffice to insert an appearance modification, in the same way as you insert a colored crystal for example. For now these changes will only be available in the next Cartel Pack, but it is not excluded that they will later be available by other means.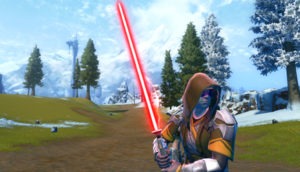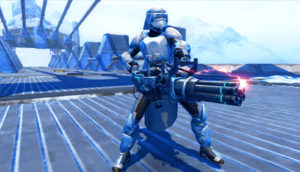 This appearance modification works like any other item modification: once socketed, it will be bound along with the weapon it is in. It will be necessary to spend an amount in credits equivalent to that of a colored crystal to withdraw it. It will also take the color (or colors) of the crystal in question. In addition, it will not appear in collections. The effects of an appearance change are in addition to the effects already present on a base weapon, such as an unstable lightsaber. The effect cannot be deactivated or reactivated by a command of the mount ornament type. Once placed, it activates as soon as the weapon is drawn.
Obviously, these purely cosmetic modifications will not give additional stats, like the dye mods. But unlike them, they are not destroyed during extraction and are therefore reusable.
Here is a small series of GIFs from the official site. Ideal to get an idea of ​​the effect it will give: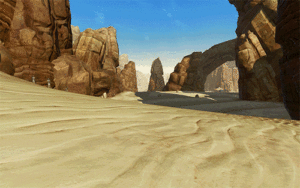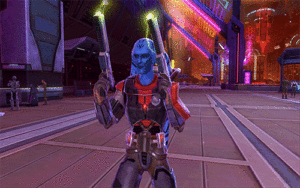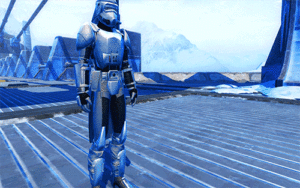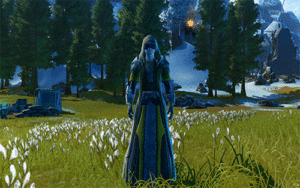 I can't wait to see more in play for me. If it's worth it I feel that my "fashion victim" side will strike again. And yours?