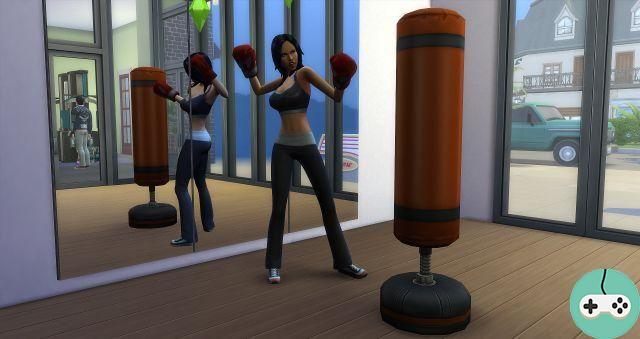 No more astrological signs! To be up to date, you have to follow the aspirations of our Sims! In this month of January we can see on the official website how to make the most of your aspiration Bodybuilder.
When creating your character, you can choose l'aspiration sports Bodybuilder which brings you the bonus trait Good metabolism. Here we will explain how to fulfill the requirements of this aspiration.
Heart side
If your Sim is in couple, your sweetheart will not be very happy to see that she goes after your treadmill. However, if you want to leverage your aspiration thoroughly, it will be necessary to go through it. Try to make concessions and share your time! During the day: train, run, swim to increase your athletic skill. And in the evening, bake him flirtatious heart-shaped cookies, you will be forgiven right away!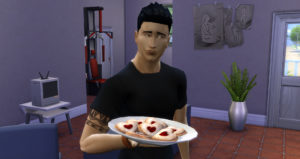 However, if your Sim is single, you will have plenty of time to enjoy your aspiration. Know that if you want to combine business with pleasure, you can go to your neighborhood gym, you may be able to meet your soul mate who is also passionate about sport!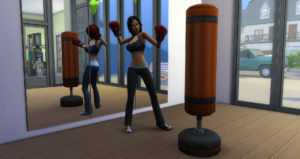 Profession side
Since the December update, la athletic career is available. Your aspiration then makes perfect sense and will allow you to win a lot of Simoleons! You will have tonic days with chances of getting a emotion energized!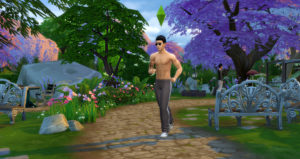 Health side
Remember to warm up before starting your training, take energy drinks, protein dishes and consider varying your diet! The push-ups or the abs are very good warm-ups before a hard day as aathlete. Take advantage of your sports sessions to let off steam and get rid of stress! Punching bag, treadmill, swimming, weight machine, in short you have an impressive choice to use your aspiration and push your limits!
Sweat well and remember, nothing beats a good energizing shower after a big effort!