A new Stuff Pack is available on The Sims 4, allowing our dear friends to go bowling with friends. Exclusively, I had the opportunity to play it last weekend and to enjoy the items offered by this kit before anyone else!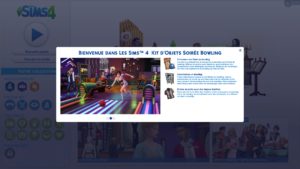 bowling
Thanks to this extension, you will have in particular many new objects to create a nice bowling alley. There are in the catalog:
something to sit on: chairs, armchairs, stools, sofas, ottomans ...
enough to put things: a restaurant table, a pedestal table and a coffee table.
various decorations for the atmosphere: work of art, scoreboard, carpets, light decorations, trophies, clock ...
cabinets for shoes and balls
lamps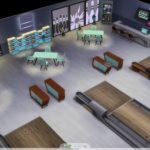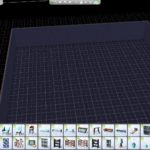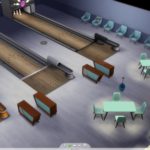 And, of course, there are the famous tracks! Only one model on the other hand so I hope you like the retro otherwise you might feel a bit limited.
To go bowling
After creating a nice bowling alley, my Sim takes action and practices bowling. It's a new skill just like any other that you can learn ... while playing bowling!
Some would argue that bowling is a minor skill, but that's only so from a technical standpoint. Indeed, even if this skill has only five levels, the Sims who will make the effort to develop it will be undoubtedly cool. They'll unlock additional bowling balls and maybe even achieve a perfect Llama someday just by doing strikes during a game.
Bowling skill improves by ... uh ... playing bowling. Get started!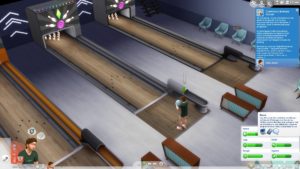 To play, just approach a track and click on it, there is a new interaction available.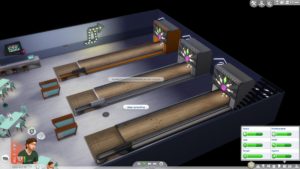 Once launched, the Sim takes care of itself ... and it's kinda funny at first. Watch out for damage! Fortunately, as he climbs, he gradually improves and manages to make impressive throws.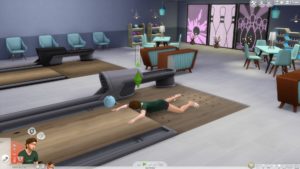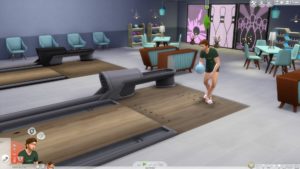 By interacting with the ball cabinet, my Sim can choose a different ball color. At first there is only the sky blue ball but, as you go up the characteristic, the transparent-skull ball unlocks (and maybe others, but I couldn't test).
Outfits
To play bowling, you have to look cool! Your Sims will be able to enjoy a whole new set of very casual clothes. Pretty shirts for these gentlemen, which accompany the very trendy jeans with already integrated holes.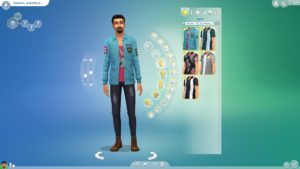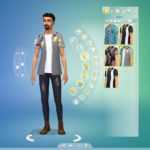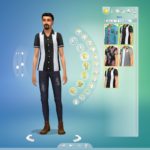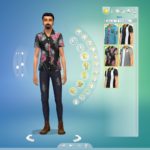 And different tops for these ladies, which go perfectly with the same jeans as the men.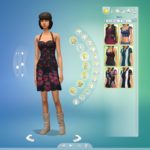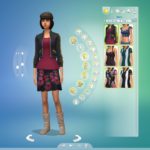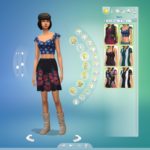 As well as a skirt and a very ... short mini-shorts! But it looks pretty good on my little Sim, doesn't it?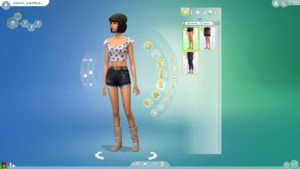 There are of course the sneakers, because yes, you do not go on the slopes with just anything on your feet.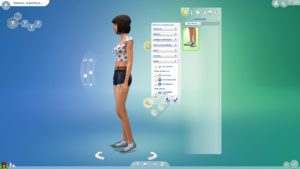 As always, the Stuff Packs are quite limited in terms of games and the items are clearly not essential for fun in The Sims 4. I clearly prefer expansions, or game packs, which add bigger novelties. and drastically change the way of playing. But this stuff kit is fun and offers some real beautiful items that look really good in the basement of my house. My Sim, a real party animal, loves spending time with his friends in this place that has become the new trendy place in the neighborhood!