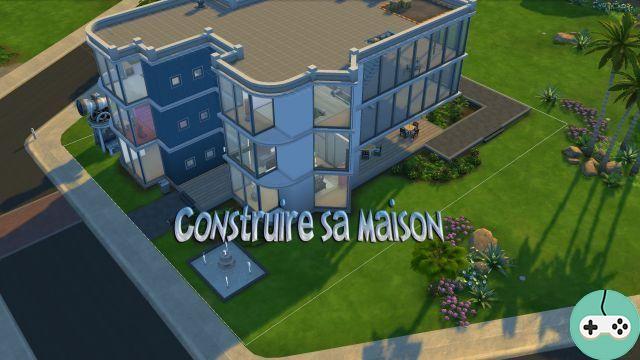 I suggest you discover in more detail the construction system of The Sims 4, which, although it remains classic for regulars of the series, offers some new nice options.
The house, in the end, is an assembly of rooms and corridors. So let's start this series with the construction of parts. The interface is still just as clear, at the bottom left, you find the different parts of a house, on which you just have to click for the different options to appear.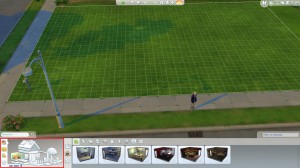 To create a room, let's select either "Furnished rooms" or "Empty rooms and walls". It is also possible to switch from one to the other in the menu.
Furnished rooms
The "Furnished rooms" part is the little novelty of this Sims 4. Indeed, you will be able to select already furnished rooms, and put them directly on the ground. A happiness for those allergic to decoration.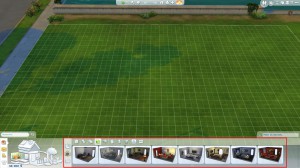 All you have to do is select the desired color, then place it on the ground: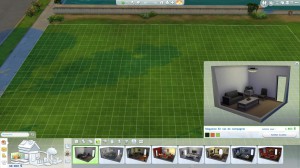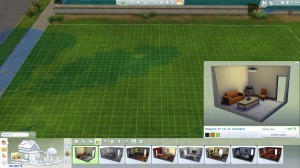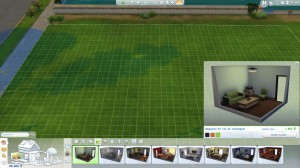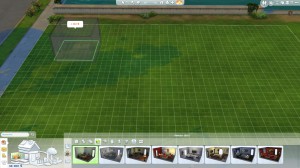 Once installed, you can also completely enlarge or reduce it, or rotate it.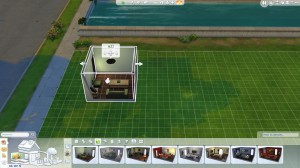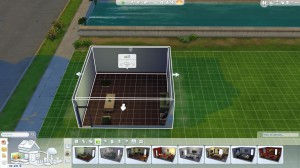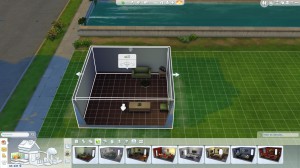 If I can give you a little advice, if you want to arrange your house in this way, it is easier for that to reveal all the walls, via the small button at the top, so you will better distinguish the doors.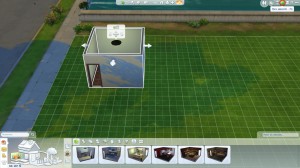 Of course, placing rooms like this will not necessarily be enough, you will still have to go through the construction of walls to create corridors, doors, etc. But it can still give a first glimpse, here is an assembly of several parts: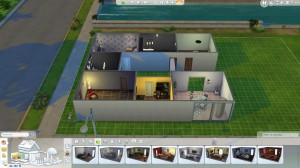 Empty rooms and walls
Here is the menu Empty rooms and walls. Lots of options are available, allowing you to create a bit of anything and everything.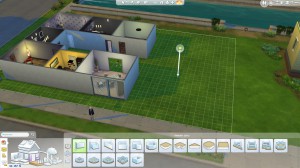 The most basic being of course the first, allowing to insert a wall (which you can erase by holding ctrl and clicking on it).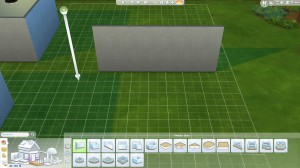 Several shapes are available for your rooms: triangular, square, octagonal, and even in L. The same options are found for "flat" shapes (without walls), and for terraces.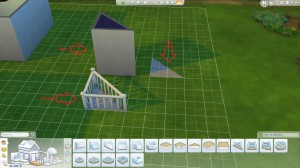 Thanks to the wall tool, I can therefore add one that will allow me to close the house.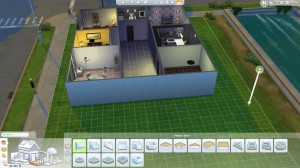 It's better ! But now, maybe we should go back there? Let's install a door! As with each item, just click on the door in the selection, giving me a wide choice.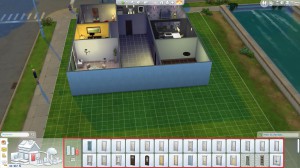 I can even choose the size for multi-level houses. Once the door has been chosen, several design choices are possible:
And here is a completely functional house in two three movements!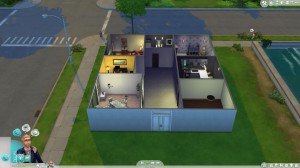 In the next issue, we'll tackle interior design!