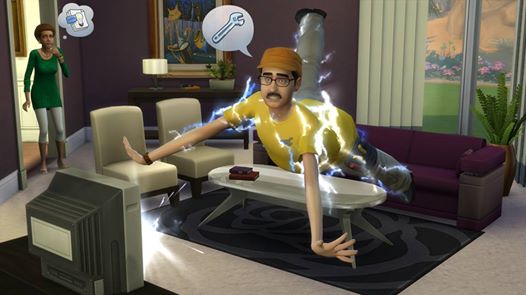 Apart from the little mod that I proposed to you in Week # 2 of mods, here is how you risk die your Sim: there are currently 12 ways to die, something to satisfy everyone ... Even if, we remind you in passing, it is not good to kill your Sim! They have emotions now!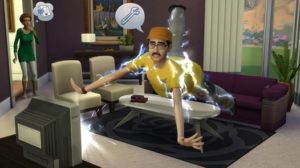 Death by flames
Here is a death already well known in The Sims: death by flames. This is because fire spreads quickly and if your Sim cannot put out the fire or escape quickly, they will die. This death can be avoided by placing a fire detector right above your stove.
Death from the rocket
Using the Rocketry Skill, your Sim can take a trip to space. Do not try to do it too early in the levels because your Sim is still incompetent, he risks exploding his rocket either on takeoff or on landing. Be careful !!
Death by electrocution
Be careful if you start the DIY skill! When repairing items, there is a risk of electrocution and your Sim could die. There is still little chance that this will happen.
Death by food
You can die because your Sim eats too much. You should know that a Sim that is too big reduces its lifespan. You can also starve your Sim to death. To do this, you must remove the fridge from your house.
Death by the cow plant
If you've put a cow plant in your garden and maintained it well, you should be fine. Be careful, if you haven't fed her for 12 hours, she may set a trap for you and devour you, don't forget to feed her or she will eat any Sim passing in front of her.
Death of old age
In the normal cycle of life, your Sim will die of old age. Of course, if you have enabled the option in the Gameplay that does not age your Sims, or they abuse the Potion of Youth, this is not going to happen to you.
Overwork
If your Sim spends in the period of his life when he is getting old, then he will have to be spared because he no longer has the same vitality as our young Sims. If you try too hard for him for too long, your Sim will die.
Death from emotions
You have three emotions that can cause death. In each one, you had four levels of intensity. Once you get to the last level, you will need to quickly dampen the emotion so that your Sim stays alive.
Anger: if your Sim becomes emotionally enraged, then it will be necessary to react very quickly so that your Sim does not die of a heart attack.
To laugh : if your Sim gets the Hysterical emotion, then it will be necessary to react very quickly so that your Sim does not die.
Embarrassment: if your Sim gets the Mortified emotion, then your Sims will have to calm down very quickly so that they don't die.
Dead tired
If your Sim is locked in a swimming pool, they will die of exhaustion.
Death by drowning
With the advent of swimming pools, our poor Sims have a twelfth way to die: in the water! So be careful not to swim for too long or in an advanced state of intoxication.
What about you, what did your Sim die of?