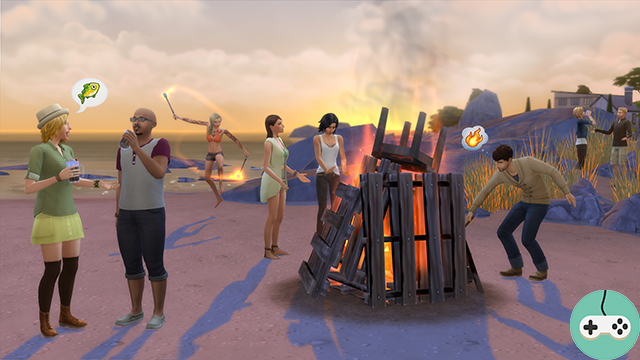 We learned during the Gamescom 2015 the release of a new expansion pack for The Sims 4. This pack: Live together will be available in November 2015. If you want to pre-order it, it is already available on Origin for a price of 39,99 euros !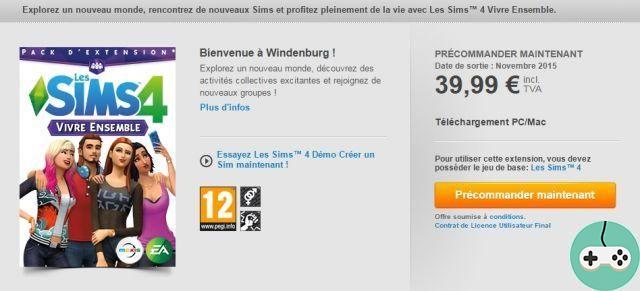 Welcome to Windenburg!
Enjoy life to the fullest in the beautiful world of Windenburg with The Sims 4 Get Together! Explore picturesque places like the huge plant labyrinth of the Garden Castle, the attractive pools along the cliffs and the mysterious ancient ruins. Enjoy a delicious espresso in the cafe, chat with your favorite crush in the pub and dance the night away at the disco. Join other Sims for exciting group activities like thrilling foosball games, lively campfires, top-secret dance parties and more! You can also join groups of different personalities and styles to meet new Sims to enjoy life to the fullest!
MAIN FEATURES
Explore a new world. Discover the beautiful new world of Windenburg! Explore its quaint neighborhoods including charming traditional countryside, bustling town square, ultra-modern business district and exclusive private island.
Meet new Sims. There's something about The Windenburg Sims that makes you want to meet them all. Join different groups, each with their own interests, personalities and styles. Can't find the perfect band? Create and customize your own group. Playing with different groups unlocks unique group rewards for your Sims.
Rule the dance floor. Take your parties to the next level with new DJ and Dance skills. Thrill the crowd by creating the perfect mix with the DJ booth, then step onto the dance floor and show off with totally new dance moves.
Party everywhere. Host parties anytime, anywhere! Go near the ruins or another local hot spot and set up the DJ booth to start the party. Build a big fire to heat up the heat, challenge other Sims to put themselves in hilarious situations, and sneak through the bushes for a little romantic moment with this Sim so special to you.
Be stylish. Use the new wardrobe to try out a variety of different outfits with other Sims to see their reactions (for better or for worse). Pick outfits for all of your Sims and get ready for an important night out. Are you in a naughty mood? Crackle in the walk-in closet out of sight.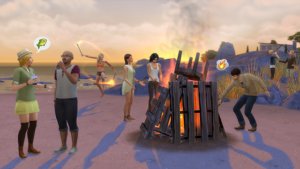 Do not wait any longer and let yourself be tempted! To pre-order, it's here !