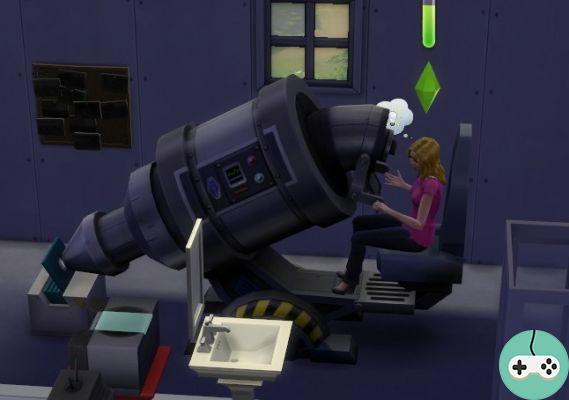 The logical skill will serve you to have more chances to succeed in your hacks or your chess matches! In addition, you can complete a collection with your microscope! If you need to always have a logical reason for every event, this skill is for you!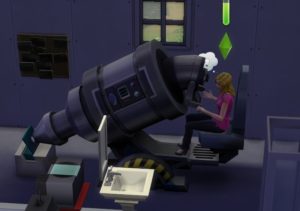 Characteristics and career
Required for aspiration: Knowledge - Exceptional Brain, Knowledge - Multi-talented Sim
Matching stroke : Confident
Mandatory for the following professions: Astronaut - Criminal - Business
Learning ability
This ability can be increased with a chess game, a microscope, or the observatory.



Thanks to the microscope, you can also collectmicroscope images.
The competence Logic can also be increased with the help of books.
Logic Vol. 1: Introduction to reason (skill level 1 to 3)
Logic Vol. 2: The reason for the reason (skill level 4 to 6)
Logic Vol. 3: The problem of paradoxes (skill level 7 and above)
When your Sim is concentrated, your capacity will increase faster.
Logic capacity steps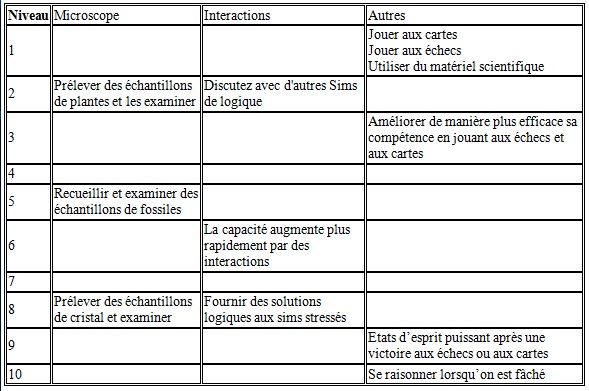 Influence on emotions
Thanks to the observatory, your Sim will gain the emotion Concentrate. But when he wins a game of chess or cards, it's the emotion Confiant which will be assigned to you.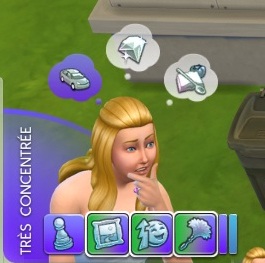 With the microscope, you will have the emotion inspired.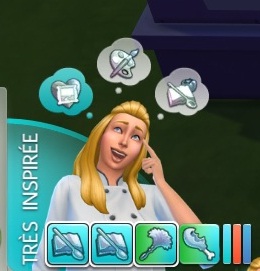 Feel free to use these actions to quickly change your Sim's emotion!
Rewards
Here is the list of rewards that will allow you to learn your skill faster:
Fast reader: 1.000 points
Night owl: 1.000 points
Scholar: 4.000 points
Morning Sims: 1.000 points
Success
You have some challenges to achieve if you want to add more challenge, here they are:
Elementary: Have a Sim reach the highest level of the Logic skill
At the start of his career: Have a Sims reach the highest level of the Astronaut career
Exceptional criminal: Have a Sim reach the highest level in the Criminal career
Everyone to your microscopes!