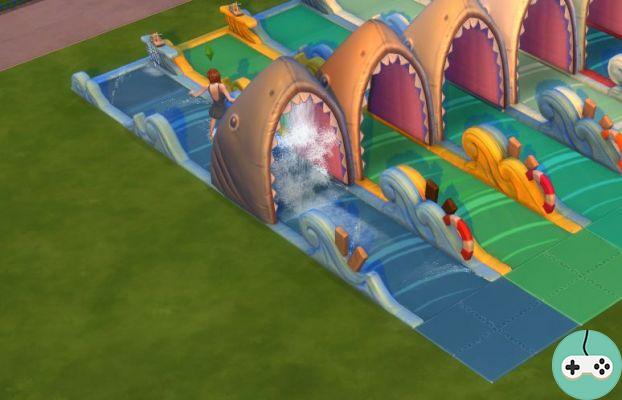 With the arrival of the beautiful days, the developers wanted to allow us to put our Sims in the green with the kit of objects "Outdoor".
New objects
As with each pack, many new items are added to the library. Obviously, who says summer, says shimmering and vivid colors. For this test, I put all loose objects outside, in my garden. Note that there are mostly shades other than the ones shown (and sometimes other patterns), but I've tried as much as possible to show you as many as possible.
Matching paintings, stickers and rugs: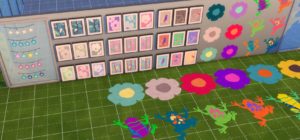 Some more classic rugs (for sunbathing):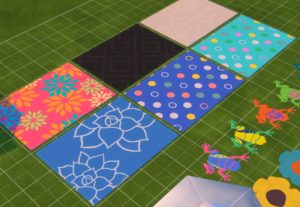 Two models of picnic tables (and in the bottom of the chimes):
Here you'll see the chimes better, with a few plants and birdhouses in the foreground: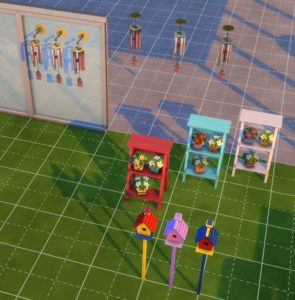 Chairs, with and without backs, armchairs and various tables, more or less tall and large. The objects on the square tables on the right are independent and also new in this kit (summer drinks tray with a pitcher, fruits and condiments for a full-bodied barbecue).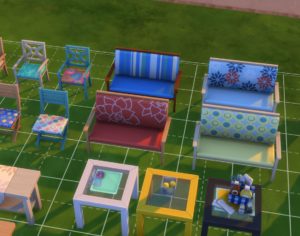 Mosquito repellent candles and lanterns: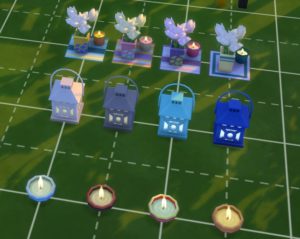 Bird feeders on the left, various decorations and colorful plants in unnatural colors!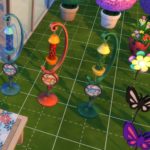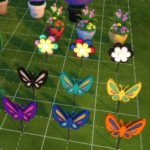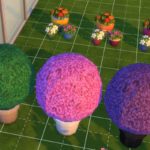 Waterslide
The summer activity will be the water slide! Thanks to the two models available to us, Sims will be spoiled for choice. Count 2470 for the model with sharks, 675 for the simplest.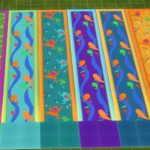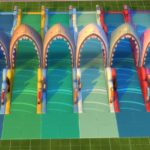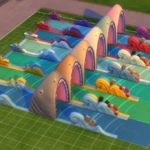 The object allows interaction for all Sims, Slide or Slide while doing a figure (it is not possible to choose which figure).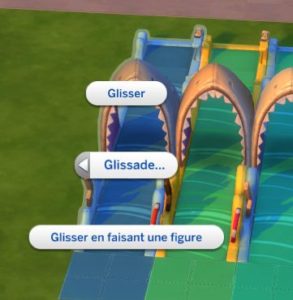 The water jets are then started, the Sim goes to the object, puts on a swimsuit if necessary and starts!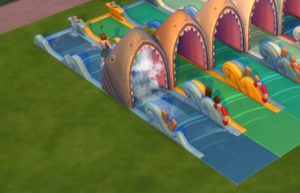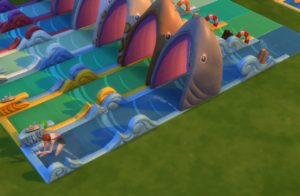 Fun!
Summer drinks
Using the jug (present on one of the small tables in the images above), 3 summer drinks can be prepared to share with friends: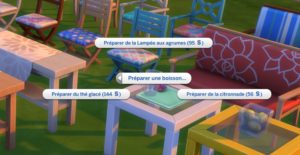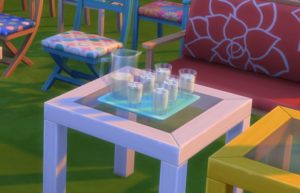 New outfits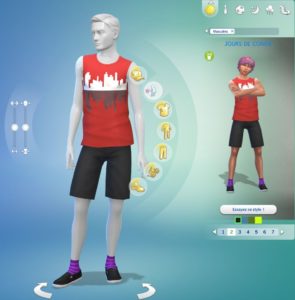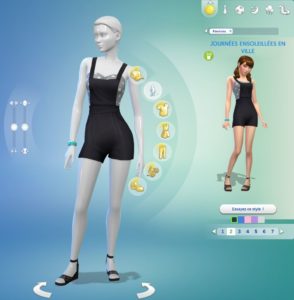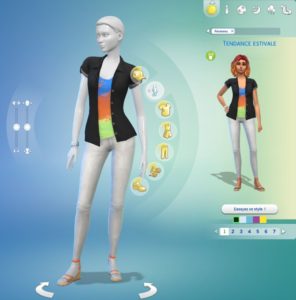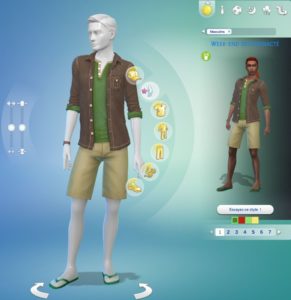 Once again, I'll conclude with the same style of remark: this item pack is fun, but it doesn't add anything overwhelming. There was already plenty of fun outside and the slide ramp is far from necessary to have a full backyard. However, if you like to collect packs, or if you just want to add color to your exteriors (but also to your interiors because the objects are perfectly suited to certain styles), this item pack is definitely a good investment! But only if you've already invested in expansion packs that bring real additions to the game!