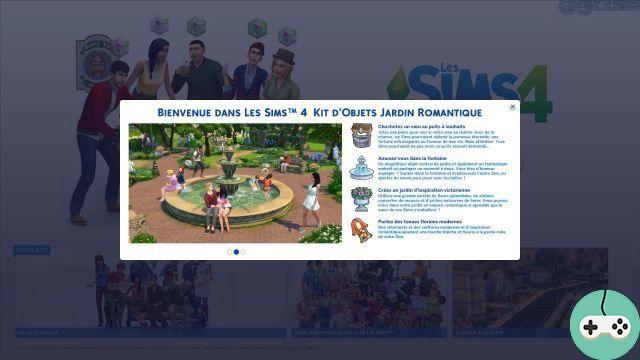 A new Stuff Pack was released this week for Valentine's Day. On the program, a wishing well, many objects to create a Victorian garden and floral outfits. Let's take a look at all of this in play now!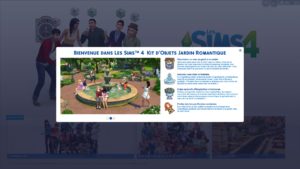 Garden objects
About twenty new objects are available for the outdoors: benches (park bench and marble cherterfield), a picnic table with integrated seats, a horizontal ladder to amuse the little ones, arches, statues, a few plants and street lights.

And here is an overview of these objects in game. I mostly chose natural colors with a little bit of lichen on them even if you have a lot of colors available, allowing to make gardens bluish, yellow or even totally green!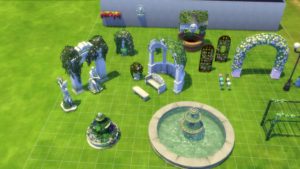 Flowers / Plants
Complementing the elements presented above, eight new plants add flowery romanticism. Each is presented in ten shades but here are some previews: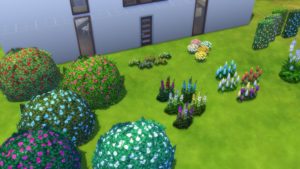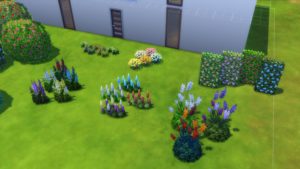 Fence / Gate
Having a romantic garden is good, but you still need to be able to ensure a little privacy. For this, you will be able to use this new door with its old wall.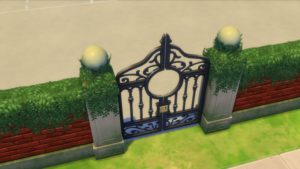 Wishing well
Whether it's blue, green, or pink, the Wishing Well is a new gameplay item for all gamers who rely on luck.

Once this well is placed in the world, there are two options when interacting.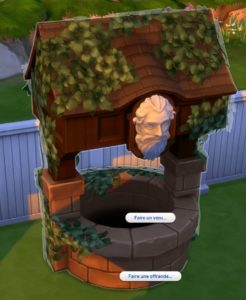 Among the wishes, different possibilities are presented. The game still reminds you to be careful when asking for money, well does not like greedy Sims. Of course my Sim is Scientist hence the last choice at the bottom right, this will change depending on your Sim's career.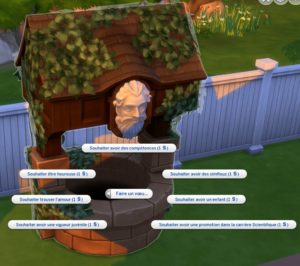 In order to set the well on its side, it is better to make an offering first. Of course, if you have financial worries, you can always ask to receive the "motherlode" great aunt's inheritance (cheat code giving 50§).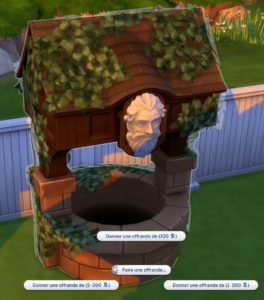 In this short video below, I asked to find love on this Valentine's Day. And the wishing well answered my request!
For 4 hours, she will be able to access a new interaction, "use the ultimate flirting technique", and thus crack her future soul mate. By initiating this interaction, the love gauge immediately goes three-quarters full.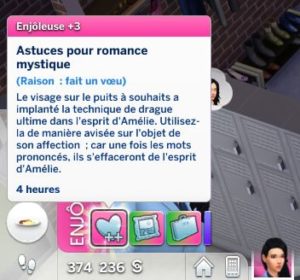 By the way, do you remember that the wishing well before was already added in a previous DLC? Indeed, you could find in Living Together the wish well in retirement.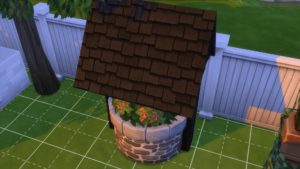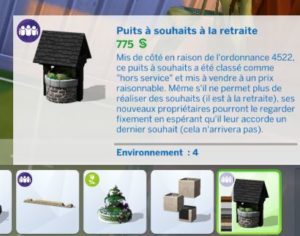 Outfits
Outfits are available for women and men ...
Women's outfits
Mens Outfits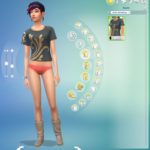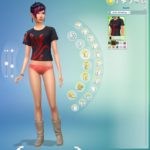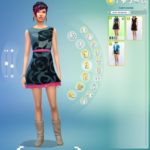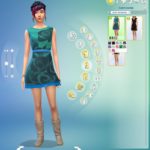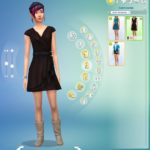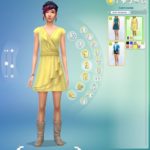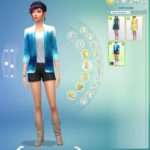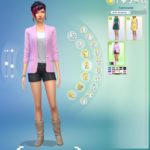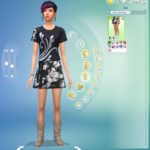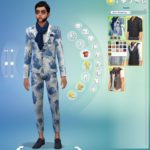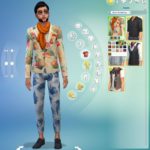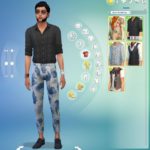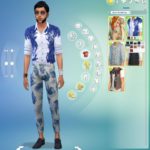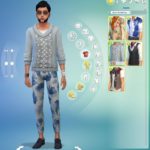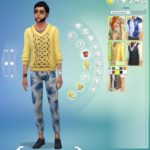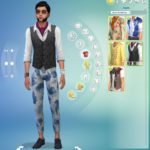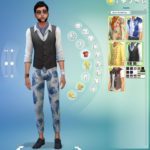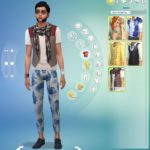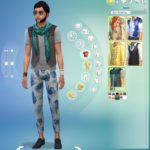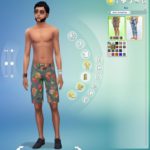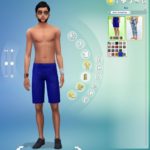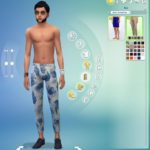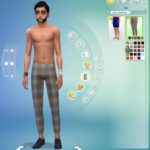 Less complete than the previous kit of "Like in the cinema" that I really liked, Jardin Romantique does not actually bring anything very useful. Flowers and objects are not essential to build pleasant exteriors: there was already plenty. The wishing well is fun, let's face it, the wishes bring an element of random gameplay and give a significant boost when the wish is fulfilled (so I was able to conclude more quickly with my Sim's future husband). If you are looking to save your pennies, you can clearly decide to skip this pack. On the contrary, if you are more of a collector and buy all the packs anyway, Jardin Romantique will be the right opportunity to improve your gardens and bring a touch of romance this February 14!