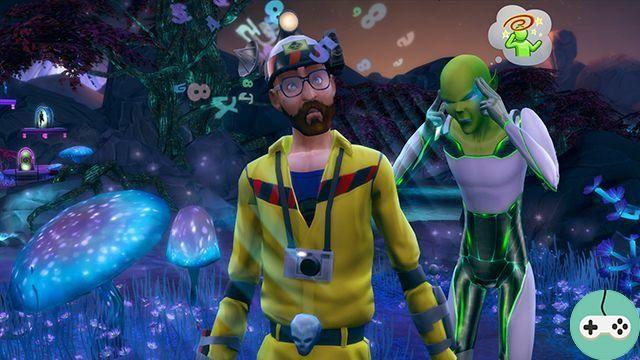 Last time we presented the story of Sarah who aimed to transform her bakery. Today we'll be following Kristen and Spencer, two young lovers who just moved in together. Like any couple, they celebrate their first night in their accommodation by cracking up everywhere. Kristen embarks on the career of Scientist and Spencer begins as Detective. Nothing too strange, it's a trivial story in the lives of The Sims, but you should never be fooled by appearances, they are both camouflaged aliens!
A little while later, Kristen began to experience weird sensations, her mood was changeable, she was very tired ... She found out that she was pregnant and told Spencer. Against all expectations, his response was "Me too"!
They now shared all the stages of their pregnancy together! The more the months went by, the more they wanted to return to their home planet to share their joy with their loved ones. Kristen brought an electroflow wormhole generator home from work. It was therefore not difficult for the couple to travel back to planet Sixam. Once they got home, they could take advantage of their friends! The people of Sixam were delighted with the news and couldn't wait to see these babies born.
When the big day arrived, Kristen headed to the hospital to give birth in the best possible conditions. She arranged to have a Doctor alien who was also camouflaged, to keep his secret.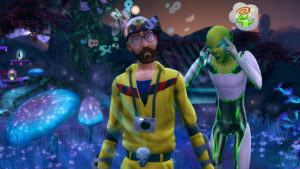 Spencer chooses her to give birth at home so as not to arouse suspicion. This is how the family grew: they are now parents to a little girl and twins. Three babies at home, they won't be bored!
With this story, we were able to discover on the Sims site a new video called "Sul Sul"!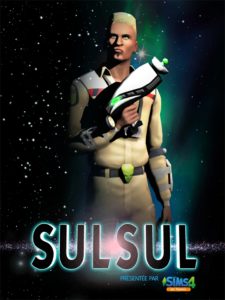 This is the daily life of future extraterrestrials implanted in the At Work extension!