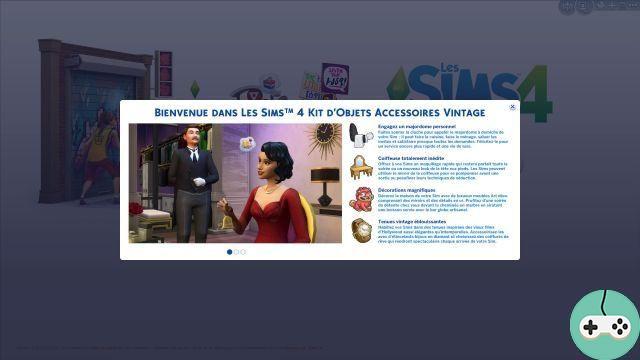 The Item Kit Vintage Accessories is available since December 6. It adds, as the introduction explains, a butler, dressing table with gameplay interactions, decorations and outfits. Let's take a look at all that!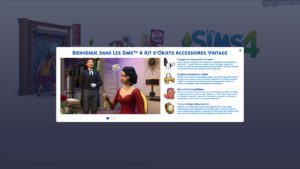 Outfits
Obviously, the stilted atmosphere requires, the outfits are chic, very chic. Here are some of my favorite outfits for women: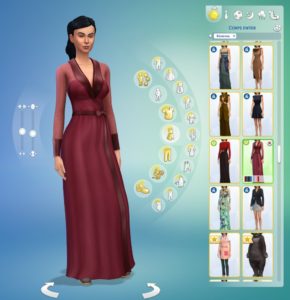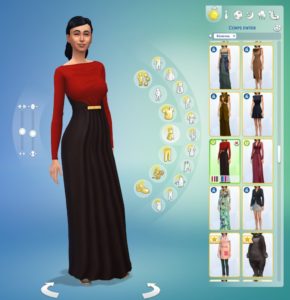 The dress on the left is really beautiful, I immediately adopted it. I'm less of a fan of the other one who has a bit of a weird cut. And for men: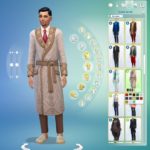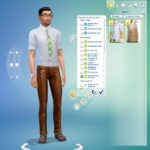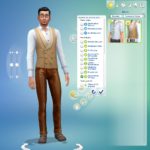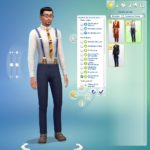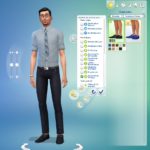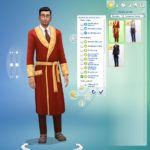 And, of course, there's the timeless butler costume if you feel like putting your Sim in their sneakers.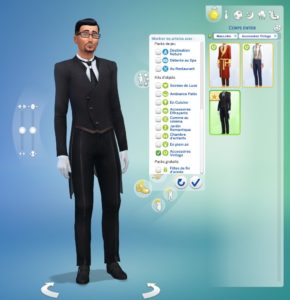 Furniture
There are four rooms all furnished using most of the new furniture directly. They are delivered in several shades.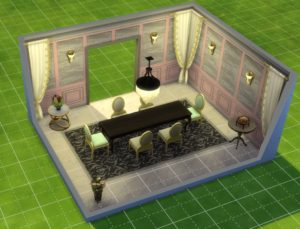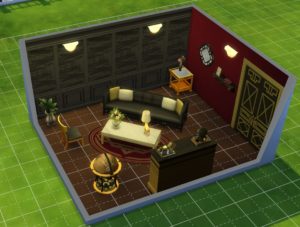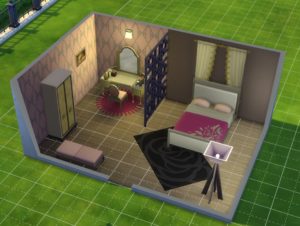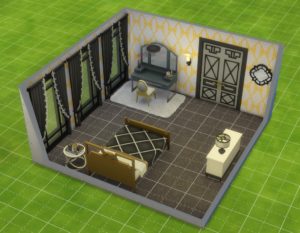 Hop, all loose objects in the middle of the lawn: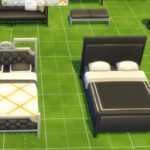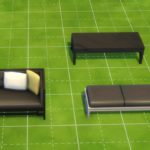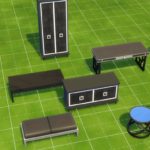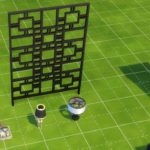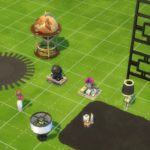 Coiffeuse
The dressing table is a new piece of furniture to put in your house. There is no built-in chair, you have to choose an independent one. Like any mirror, it is possible to train yourself to make a speech and to motivate yourself. In addition, there are 3 unique actions: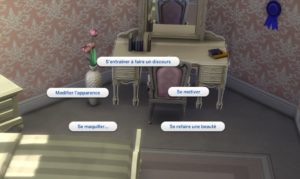 Make-up opens a second sub-menu, make-up is available for both boys and girls.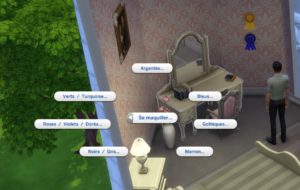 Change Appearance loads the Create A Sim tool to change the entire character. Finally, getting a makeover allows the Sim to be on his 31st which makes him want to flirt after ten minutes of babysitting.
Butler
The butler is accessible from the purchase of services via the telephone.
Even if he does not actually join the hostel, he sleeps there, so a bed must be provided for him and he can potentially have his small house apart (in this case, access restrictions may be applied, and are even recommended if you don't want your Sims to squat in the maid's room).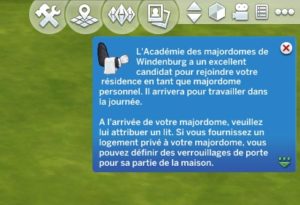 He puts in hours of classic work and costs quite a bit (but that's not a problem thanks to the legacies of the Great Aunt Motherlode). There is a special menu on the Sim in addition to all the classic interactions.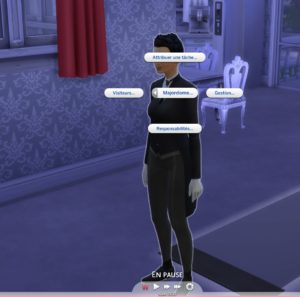 The tasks to be assigned are either cooking or playing the piano (I have a piano in my house, so maybe these choices adapt accordingly).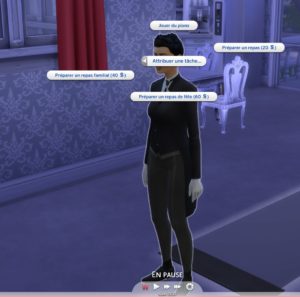 Its responsibilities are divided into four options, which can be activated or deactivated.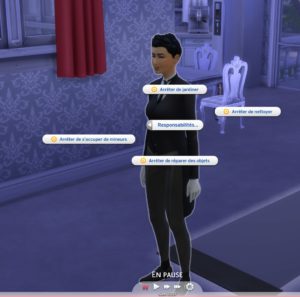 It can also open at the door and welcome, or on the contrary repel, visitors.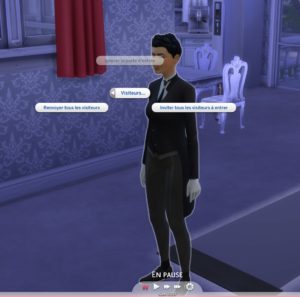 Finally, he shares the same menu as the employees of the shops with simple management: reprimand, congratulations and dismissal.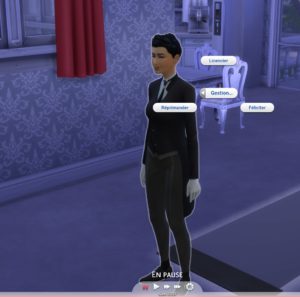 Really practical, the butler makes a great addition to the housekeeper and nanny for children. It takes care of most of the common house issues, freeing up original playtime for our primary Sims. Because, by force, it must be admitted, cleaning, making meals, or even gardening becomes repetitive. And I don't escape in video games to be exactly like at home! Its cost is to be taken into account in the budget, of course, the bill will quickly rise to 12 an hour. You will therefore find it difficult to hire him without cheating or you will have to wait until the end of the game, when your household is particularly well established with several working adults. However, it's a really interesting service and I don't think I'm the only one who consistently inflates my finances, which removes this limit.
Unlike the other item packs which left me more dubious with minor gameplay elements, Vintage Accessories brings two additions that I will now use in all my games. The dressing table is very practical to be able at any time, with a single click, to access the Create a Sim tool to modify an existing Sim. And the butler makes you forget the repetitive heaviness of everyday tasks. For € 9,99, it's pretty cool!
Vintage Accessories on Origin