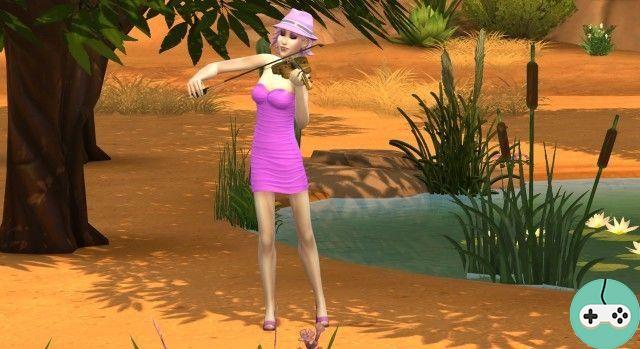 As you progress in ability Violin, your Sim will be able to play increasingly difficult songs. He will be able to compose his own pieces and also participate in concerts. Gradually, new interactions related to the violin will be unlocked such as composing your serenade and winning the hearts of your chosen one, your audience, with it. If the violin is not your forte, can you look at the guitar or the piano perhaps?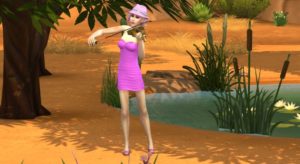 Characteristics and career
Required for aspiration: Creativity - Music Genius
Matching traits: Lovers - Creative - Music
Mandatory for the following professions: Artist (musician branch)
Learning ability
All you have to do is buy a violin and let your Sim play. At first it will sound wrong, but with practice he will improve and his fingers will slide along the strings in harmony. From level 3, your Sim will be able to properly play small pieces.

The competence of the Violin can also be increased with the help of books.
Violin Vol. 1: The fiddle for noodles (skill level 1 to 3)
Violin Vol. 2: Classic techniques (skill level 4 to 6)
Violin Vol. 3: The Finger Hair Festival (skill level 7 and above)
When your Sim is inspired, your capacity will increase faster.
Stages of violin ability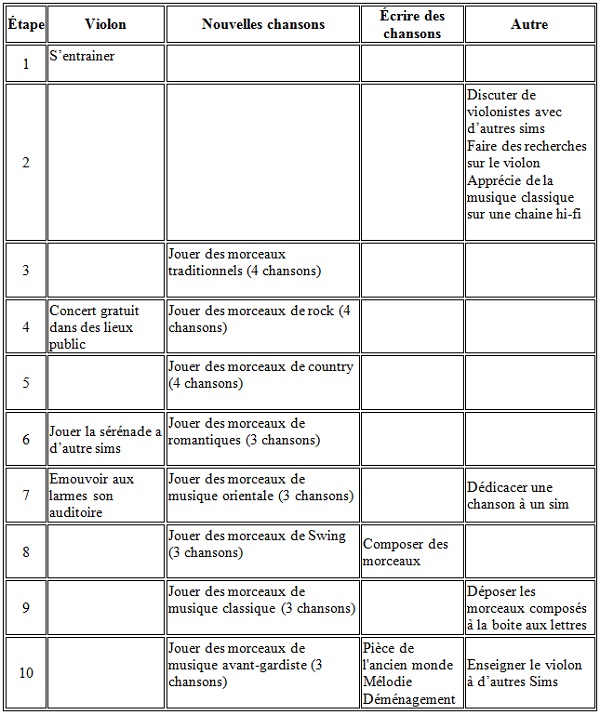 Earn money with the violin
From skill level 4, your Sim can perform concerts. You will be able to receive tips for your service.
You should know that from level 9, your Sim creates their own songs. Once finished, it is in the inventory. You can drop a song in the mailbox, at the rate of one per week.
Influence on emotions
To have the emotion inspired, the Sim should research the violins on the internet or directly on the instrument.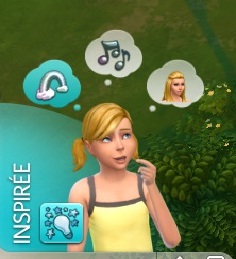 Playing Violent Makes The Sims happy. And when they write their own songs, it gives the emotion: self-confidence.
Rewards
Here is the list of rewards that will allow you to learn your skill faster:
Fast reader 1.000 points
Night owl 1.000 points
Scholar 4.000 points
Morning Sims 1.000 points
Mentor 1.000 points
Always welcome 500 point
Success
There are challenges to complete to spice up the game. Here are those more specific to the career of Musician:
Frank bow - Have a Sim reach the highest level of the Violin skill.
Are you enjoying yourselves ? - Have a Sim reach the highest level in the Artist career.
Rosebud - Earn 1 simsflouz in a single household.
Zapping - Have a Sim who listens to all radio stations and watches all TV channels.
So, Violin, Guitar or Piano for your Sim?