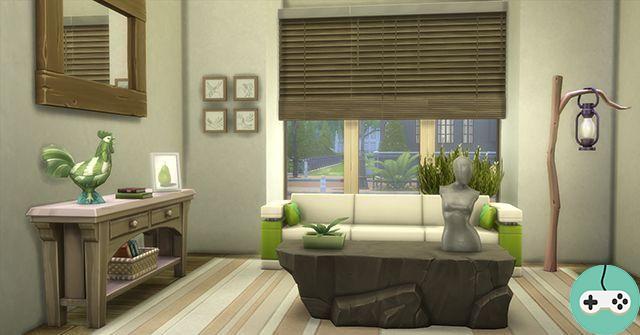 The spring season has just started, it's time to do the big cleaning for this summer, but also to make a change in decoration! Fashion is currently in natural colors such as green and pink. Be careful, however, to make your decoration pleasant and warm. Here are some important points to follow:
Colors
If you want to make a natural decoration, you need to put plants in your house. However, do not overload, avoid making a jungle in the middle of your living room! Remember to put large windows to illuminate your home and have a beautiful view of your garden. For the color of the walls, think of pale shades such as green, brown, beige, taupe, gray or even white. Be careful, however, not to use too aggressive colors!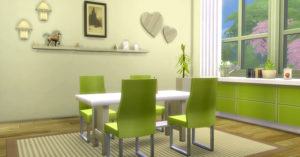 Wood
If you want to stay in the natural atmosphere, wood is the most suitable material for the theme. Use it as a floor and as a base for your furniture. Stay sober.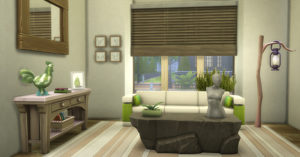 Don't forget the other parts
The dining room and living room are the two rooms where your Sims spend the most time. However, don't forget your other parts! A well decorated house is a harmonious house! We will now see for the bathroom. For a sober decoration, use the taupe-colored tiled wall with another section of white wall, so as not to overload it. Also use bay windows and large mirrors to make your room bigger.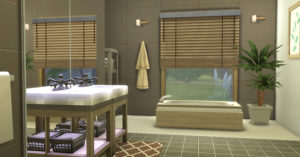 Children's room
If you have one or more children, be careful not to use too flashy colors for their rooms. Stay sober with pale colors, wall stickers and simply stuffed animals. Don't forget the childish side though!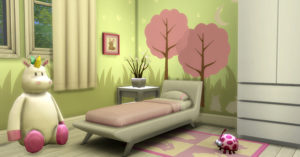 You now have all the cards in your hands to give your interior a little freshness!