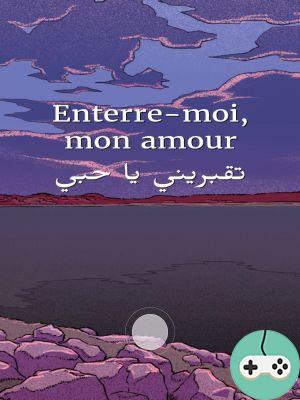 After meeting the team at one of the Paris Games Week stands, I wanted to go with Nour, a 27-year-old Syrian who is trying to emigrate from her country to flee the war. I present to you Bury me, my love, co-developed by the independent spanish studios The Pixel Hunt and Figs, co-produced by ARTE and published by Playdius.
As you probably know if you've watched the news at least once in recent years, this story is inspired by real events, following the voluntary exile of a young Syrian migrant.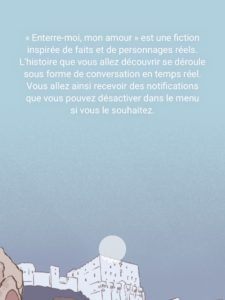 We follow the adventures of Majd and Nour, a couple enduring daily war. When Nour's sister is killed in a bombing raid on Homs, she decides it's time to try her luck elsewhere, hoping to find a better life in Europe. She leaves alone, her husband being obliged to stay in the country to take care of her mother and her grandfather. When they leave, Majd says goodbye to Nour with an expression from the Arab world that we say to people we care about when they separate: "Bury me, my love". Which means: don't you dare to die before me. Then they part and we follow Nour's wanderings from Majd's point of view by following the young woman through instant messaging software.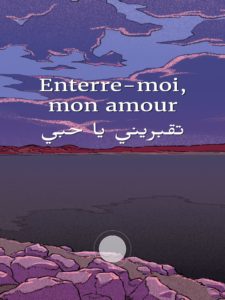 At first, the discussion is playful. Nour has just left, she is waiting for the taxi to take her to the airport. She is a little early, so she takes the opportunity to chat with her husband and check that she has everything she needs.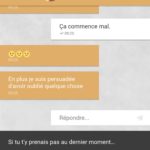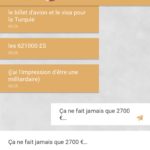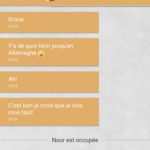 The answers are done in three different ways:
with a text, often to choose between two possible answers
with an emoji, usually among three emotions
with a selfie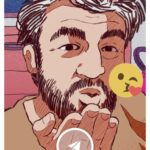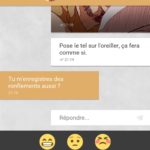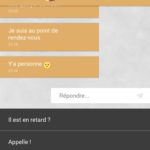 Nour's responses arrive with delay, creating a sense of reality and urgency. Feeling involved very quickly, I was just like Majd eager to hear from him. Whether she could have caught the cab. Board the plane. Obtain his correspondence. Getting away with the authorities. Survive the boat ...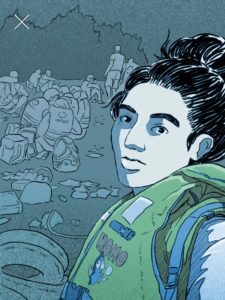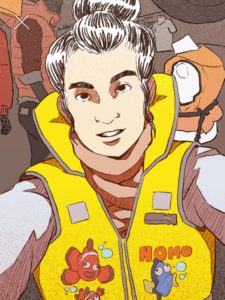 As he travels, Nour is located on a map. She also sent me once her coordinates and another time a screenshot of the card to show me in which district the shuttle had just dropped it. So many ways to anchor history in our real world.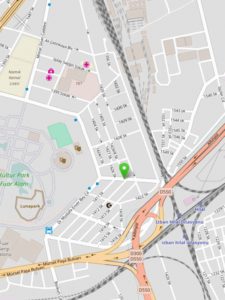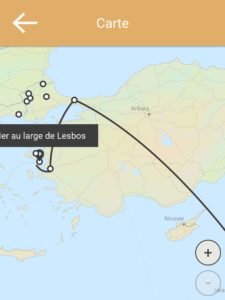 Note that the application allows you to deactivate real time. If you are in a rush or are playing for a second game to explore one of the 19 possible endings, you may well receive Nour's messages instantly and thus come to a conclusion in about an hour. There are of course happy endings as well as unhappy endings, with a range of possibilities in between. In some of the worst cases, Nour will be one of so many victims drowning while crossing the Mediterranean on crowded skiffs.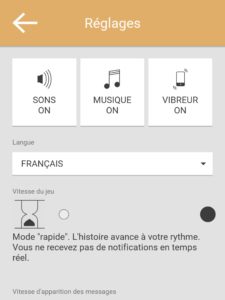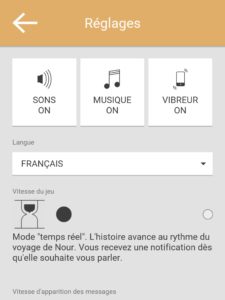 Touching, the story catapults into the skin of emigrants without our realizing it and makes us realize how lucky we are. I launched a game, warm on my tablet, and tried to make my character survive. But all that is lived by Nour, the shady propositions, the continual danger, the uncertainty ... have been experienced and are undoubtedly still being experienced as I write these lines. As I play, these same events are the daily life, at this very moment, of thousands of emigrants. Stronger than any written or televised testimony, this game really helps to realize the magnitude of this humanitarian crisis and to suddenly say: "but it could be me". Because ultimately, nothing distinguishes me from them, except the country in which I was born.
If you like serious games where history takes precedence over graphics (we can't really talk about graphics here, the entire game takes place on the instant messaging interface), you can now confirm your first impression. thanks to the prologue available free on browser. Lasting 15 to 30 minutes, it reveals the life of our young Syrian couple, Nour and Majd, before the events of the original game. The full game has been available since October 26, 2017 at a price of 3.49 €. You can download it on the following platforms
free prologue
App Store
Google Play