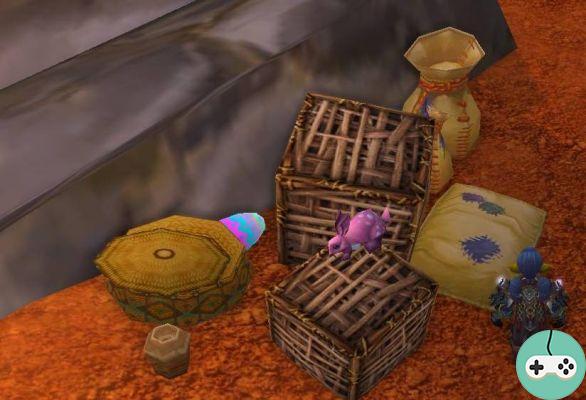 The world event, the Jardin des Nobles, returns to take place from March 28 to April 4 on the occasion of spring and Easter:
quests
Objects
Achievements
In 2015, the event added 2 elements:
a mascot, the Mystical Spring Bouquet to exchange for 100 Chocolates
3 decorated eggs allowing you to place an egg on the ground and organize your own egg hunt with your friends:

Poorly decorated egg: 10 pa. Give back 9 pa when picked up.
Finely decorated egg: 10 in. Gives back 9 gp when picked up.
Remarkably Decorated Egg: 1000 gp. Restores 900 gp when picked up.
There are no novelties for 2016.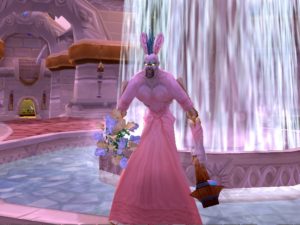 quests
In most major Alliance and Horde cities, you can pick up a quest (Spring Gatherers / Spring Gatherers) that invites you to visit an event NPC near a starting area:
Alliance: Goldshire, Kharanos, Dolanaar, and Azure Watch
Horde: Bloodhoof, Brill, Hawk Place, and Razor Hill
Once there, there is a quest to do once: put all your eggs in this basket (Horde / Alliance) which requires you to bring back 10 chocolates from the Garden of the Nobles. This quest rewards a basket of eggs. Finally, there is a repeatable quest, the Great Egg Hunt (Horde / Alliance) asking to bring back 20 shards of brightly colored eggshell.
To carry out these quests, nothing could be simpler: you have to go in search of brightly colored eggs around the event camps, preferably using the basket (from last year or recovered during the first quest). These eggs are highly coveted, so try to locate a spot where you can keep an eye on 2 or 3 egg spawning locations and wait - it's safer than running around!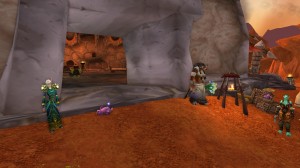 Objects
When you go hunting for brightly colored eggs, you get Chocolate from the Garden of the Nobles, the currency of the event, which also serves as the objective of the first quest. You can buy many unnecessary items! Note that the eggs can directly contain most items if you are lucky, otherwise count 965 chocolates to buy everything!
Suit
Mascot / Mount
Tiara
Diverse
Spring dress: 50
Evening dress: 50
White tuxedo shirt: 25
Black tuxedo pants: 25
Spring Rabbit's Foot: 100
Fast Spring Strider: 500
Mystical spring bouquet: 100
Spring Tiara: 50
Black Spring Tiara: 50
Pink Spring Tiara: 50
Tome of Metamorphosis: Rabbit: 100 (mage level 60 minimum)
Spring flowers: 50
Flowering branch: 5
Nobles Garden Egg: 5
Decorated eggs to put on the floor:

Poorly decorated egg: 10 pa. Give back 9 pa when picked up.
Finely decorated egg: 10 in. Gives back 9 gp when picked up.
Remarkably Decorated Egg: 900 gp. Gives back 9 gp when picked up.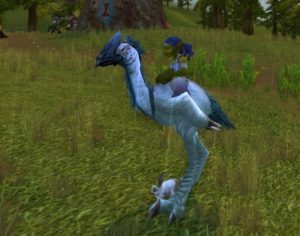 Achievements
There are 10 achievements associated with this event, but only the next 8 are needed for the Noble Gardener achievement which grants the Noble title.
I have one ! : find an egg (in one of the starting areas as explained above)
Rose des sables: obtain the dress of spring (50 chocolates or in an egg) then go to the 5 deserts indicated
Hard-boiled Egg: The easiest way is to go to Un'goro Crater with a friend and transform into a bunny (with the 5-chocolate flowering branch or in an egg) there.
The Garden of the Nobles: buy an egg from the Garden of the Nobles (5 chocolates) and use it in the cited capital (Silvermoon or Stormwind City)
It's strong in chocolate: collect 100 chocolates and eat them, beware of indigestion! (this achievement is the continuation of a first one asking to eat only 25)
Young bride: collect the costumes indicated (50 chocolates each or in an egg) and kiss your current companion. You can then swap out the suits as the achievement is only given to the wearer of the tuxedo.
Spring Amourette: recover
It's me who puts the rabbits: collect spring flowers (500 chocolates or in an egg) then transform all the races in the game (except pandaren).
In addition, there are 2 achievements related to luck in eggs:
Evening dress: get an evening dress.
Sunday clothes: get a shirt and tuxedo pants.