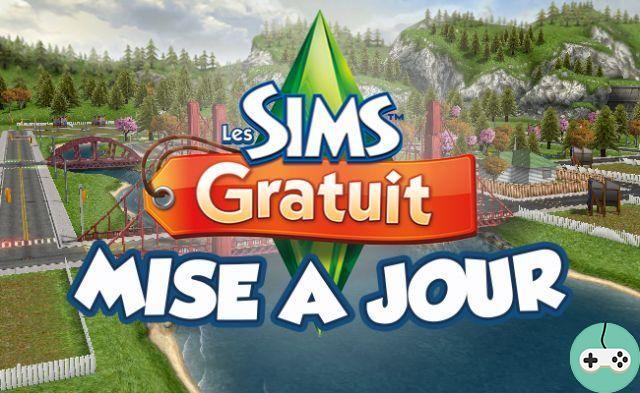 A new update is available for The Sims Free! This version is available on Iphone / Ipad as well as on Google Play.
Are you familiar with the DIY world? Or not, it doesn't matter, you will finally be able to do renovations in your homes! All new quests are available from level 15
This update adds the following content:
Adding Patios
Adding stylish balconies
Addition of basement
A new series of quests: Bricossimo as well as another series of quests on the same theme
Adding stylish decoration
Adding extra floor for your homes! Take to the skies.
UPDATE 5.13.0
Get out your helmets and your plans: it's time to make revolutionary renovations! DIY pro Bree is in town to shoot an exciting new home improvement show, and your Sims are the stars! Create and personalize in a stylish way by adding new patios, balconies and basements! Build the house of your dreams from level 15.
- Give your home a makeover with wonderful patios! Decorate them with colorful outdoor furniture by completing the Bricossimo quest! : Peaceful patios.
- What a view ! Enjoy nature thanks to breathtaking balconies. Complete the Bricossimo quest! : A balcony love to allow your Sims to settle on stylish balconies.
- Create underground levels: dig your own basements with the Bricossimo quest! : Royal basement.
- Exciting new limited-time rewards await you in this renovation-themed questline. Make the city talk with the Kissing Sofa, beautiful flowerpots and a stunning new villa!
- Beautify your new balconies, patios and basements with a wide range of stylish decorations! Explore the decoration store to discover all the novelties.
- The builders of Simville have come up with great ways to make your home even more special. Now you can add hallways, create smaller rooms, and more!
- Take to the skies with additional floors! The sky is your only limit now that you can build up to five levels.
Let the renovations begin in The Sims FreePlay. Consider LIKE our Facebook page for the latest news and offers.
Are you going to be able to DIY something good?