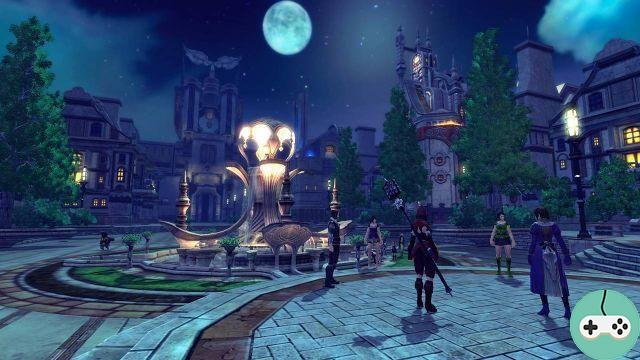 Shame on me, the RaiderZ Open Beta has been open since October 24th, so I promised you more details and time ran out. So I make up for it today to tell you about this MMO that is really worth the detour.
Before I get into the thick of it, let me remind you that Rift is free for another 3 days (until Sunday 11 November 8:59 a.m.) and you can still try Drakerz as well. Also note that Divina, a very cute game, has just been recovered by Aeria Games which opens registrations for the beta if you feel like it.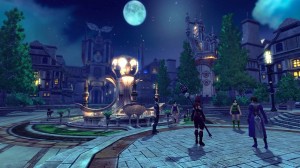 RaiderZ is an MMO that puts players in a difficult position: "Hunt together or die alone". It is not for nothing that on the site of Perfect World, a contest was launched 1000 ways to die ... It announces the color!
Besides, it's a bad idea to take you to the Perfect World site because it's for the United States. In Europe, Gameforge publishes the game, so you have to go to http://www.raiderz-europe.com/fr/ to register and download the client (don't make the same mistake as me!).
The positive feedback from players and critics on RaiderZ has been overwhelming. Today we want to thank all the fans who have followed the development of the game and welcome those who are joining the open beta to explore the realm of Rendel. This is only the first part of our commitment to provide you with great experience in the years to come.
It is Mark Hill, Senior Producer who says it and it is true that the game was generally well received. The action-oriented system, the flexible class system, the encounters with increasingly villainous bosses, the recent absence of MMO releases mean that RaiderZ takes advantage of this relative "hole" to occupy players disappointed with the other releases of 2012, ready. to become Hunterz! Best of all: RaiderZ is free-to-play (I feel like I'm just writing that word) and characters will be kept from this closed beta until launch!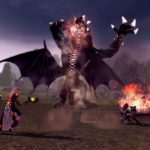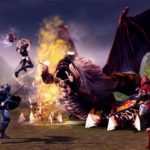 4 classes are offered, it may not seem like much compared to the 8 or 9 currently offered, but you find all the classic archetypes and many customizations are possible behind when leveling up:
defender: a warrior with shield, one-handed weapon and heavy armor that takes hits (tank)
berserker: a melee master in heavy armor and two-handed weapons doing high damage (dps cac)
cleric: a caster channeling divine energy to heal his allies or injure his enemies (healer / distant dps)
sorcerer: a caster channeling the elements to inflict fire or ice damage (remote dps)
The character creation is well done and offers the usual options on a recent game, allowing to create a nice avatar. Note that there are no races: we only create humans.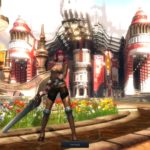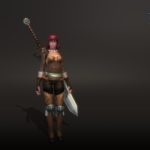 In addition, currently, and until November 23, the magic of Halloween is invading the world!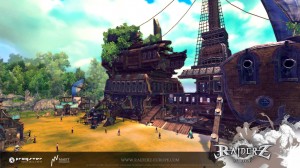 A little tip for people who, like me, have a "user not exist" login error or incorrect password. The ID is the email you registered with and the password should have been emailed to you. You should know that when you launch the game, the keyboard switches to qwerty, so put a password without problematic letters to successfully connect (everything is explained here). To change your keyboard back to azerty, use the key combination alt + shift (I don't know on Mac, sorry).
What do you think of this game? Are you thinking of going to test it or are you already playing it? I plan to give you some news as I progress about it on the portal if you feel like it?