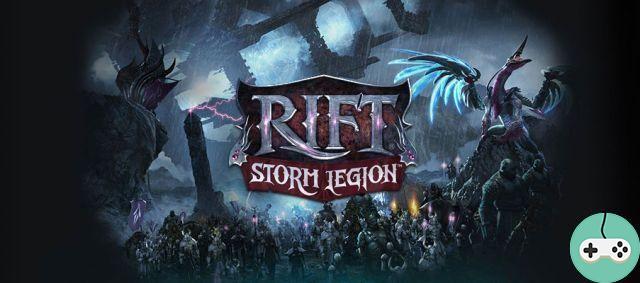 This weekend there was supposed to be Rift (Storm Legion) and MechWarrior Online. Unfortunately, the latter's open beta has been postponed due to server stability concerns (I'll get back to you in due course). Failing that, in addition to Rift (finally accessible to all) I found you full of good plans!
Keys for Closed Beta
There are still keys to collect on MondesPersistants to play this weekend (registration required):
PlanetSide 2 on MP and CanardPC: an MMOFPS with three factions in a persistent universe (221)
PlanetSide 2 on CanardPc: the same as above (500)
Primal Carnage on MP: a multiplayer FPS where you choose to play as a dinosaur or a hunter (475)
World of Warplanes on JeuxOnline: take the controls of a combat plane (1904)
Current registrations
For the beta, several registrations opened this week for:
Transformers Universe : choose your faction (Decepticon or Autobot) and register!
Guns and Robot : a crazy FPS
Rain of Fear, la 19ème (!) extension d'Everquest : note that the game is free-to-play but the extension will have to be purchased (at $ 39.99).

Rift : Storm Legion
This second beta, poetically called "good kiss from Seratos, is announced from Friday, October 19, 19 p.m., until Wednesday, October 24 (17 p.m.). During this long game session, it will be possible to level up to level 56. and to test all the new features (housing, zones, new souls ...) You will find details on the beta page.
Note that to participate, you need a maximum level character (at least to test the new areas / quests) but no need to have an active account anymore as originally advertised. Unfortunately, not having been able to get you any keys, I invite you to go to these different sites (I indicate each time the method of obtaining and the number of keys given and remaining):
GamesOnline : via the site with compulsory registration (697/1000)
Millennium : via a Facebook form (500)
Virtual universes : via the site with compulsory registration (250)
Persistent Worlds : soon !
Have fun and tell me about your virtual experiences! If there is a distro or entry that I forgot, pass the link on!
Edit: Added World of Warplanes!