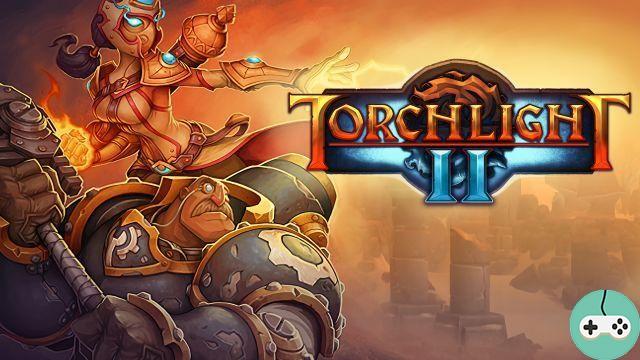 A few years ago, the very idea of ​​porting a hack'n'slash to consoles seemed flawed to me, but that was before Blizzard returned to the console market. One came out Diablo 3 that I failed on PS4, and which still occupies a lot of my hours on Nintendo Switch. The publisher with the blue logo responded to an expectation that I had never had, to my greatest happiness. And now it's Perfect World's turn to reissue a game that took up a good part of my 2012 on PC: Torchlight II. Has the game aged well? Is the portage of good quality? This is what we will see in the following lines.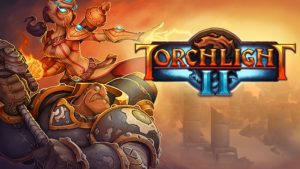 Different classes from the first opus
Before hitting enemies, it is agreed to create your character. We will select the class of our choice, among the 4 available: either melee, with the berserker and the engineer, or distance, with the embremage and the outlander. This time, my choice fell on Embremage, a caster that uses the elements to defend and attack. After selecting the gender of my character, his face, his hairstyle and the familiar that will accompany him (which acts as a courier to sell in town, and which helps you in combat), I must select one of the 4 modes of difficulty. I opt for the 3rd: veteran. You can choose to opt, or not, for Hardcore mode (just to make each fight more intense ... since death will cause the deletion of your character!).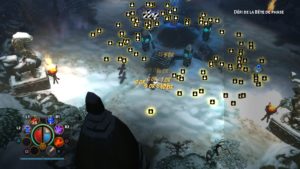 No doubt, we are in a hack'n'slash!
For those who have not done the first opus, Torchlight 2 takes a good part of the narrative elements of the first opus. Seven years have passed since Ordrak's death by the 3 heroes of Torchlight. The Alchemist, one of the heroes of the original title, was corrupted by the heart of the dragon he destroyed, and he will play the "big bad" of this part. Luckily, a new hero appears and will brave thick and thin to bring peace to the world.
Travel travel, further than night and day ...
Through the 4 acts of the game, our hero will gain experience and will face more and more ferocious and numerous enemies. Each act, as in most hack'n'slash, makes us visit countries with very different atmospheres. Snow-capped mountainous areas, sandy desert, haunted forest ... you can see the country in Torchlight, for his greatest pleasure. The areas are relatively large, and the game rewards our curiosity, offering here and there side quests that provide powerful items and experiences galore. As for the main quests, they will generally be provided in the respective villages of each zone. Don't expect a story full of twists and turns to keep you going. History serves above all as a pretext. This won't bother everyone, but it's a shame that the title doesn't exploit its universe more, which mixes magic and technology quite skilfully, helped by a rendering that has not aged in 7 years.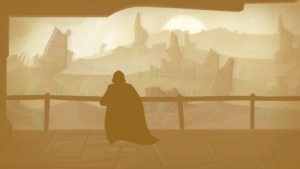 You will have the right to small cutscenes between each act. Small black dot: no subtitles during these, and English dubbing only
You have beautiful eyes you know
It surprised me when I launched the game, but the game hasn't aged one iota since its initial release in 2012. Clearly helped by cell-shaded rendering of the most beautiful effect, Torchlight 2 reminded me how much I loved to wander through its haunted forests and dungeons teeming with small details. Spirits strolling here and there, objects dispatched with palpable thoroughness, the exploration leaves no stone unturned, and even reveals small puzzles if you activate a few hidden mechanisms (roughly enough for once). Regarding the technique in the strict sense, I performed the port test on a PS4 Pro, which very rarely coughed. I noticed a few drops of images here and there when I throw all my spells against a horde of 20/30 creatures, but nothing that does not interfere with the game experience. As far as readability goes, which can be a problem. concern in this type of game, not much to report, our character takes a transparent effect when he is surrounded by obstacle, which allows to keep an eye on him in all circumstances. The porting studio Panic Button performed flawlessly at this level.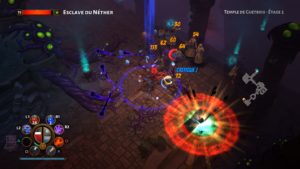 Imagine what it looks like with even more enemies ... I would have liked to show it to you, but between fighting and taking pictures, you have to choose!
And you tap, tap, tap, it's your way of loving!
In order to stick to the specific configuration of the consoles, where everything is played with the joystick, the team in charge of the porting did not look very far, and took more or less everything we found on Diablo 3, from inventory to fully customizable key settings. The only missing element being the roulade, non-existent in Torchlight 2. Where the Blizzard title offered almost immediate comfort with the controller in hand, the game from Runic Games requires a little time to adapt. I did indeed have a few small problems directing my character's melee hits, which earned me quite a few hits with a stick in the void. Concern that I did not feel when casting my spells from a distance. Our character quickly gains in power, and we take great pleasure in swinging all his spells, in a riot of visual effects of the most beautiful effect. Generating lightning storms while swinging fireballs and releasing sprays of energy like Palpatine does his little something, as long as we know how to generate his energy and his positioning correctly so as not to end up surrounded. The boss fights are also pretty well done, and quite numerous. Count nearly thirty bosses, who will unlock a small PS4 trophy each time.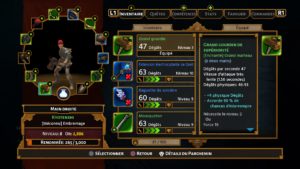 The radial menu makes navigation intuitive on consoles
In terms of lifespan, everything will depend on your relationship with the hack'n'slash genre. The story itself ends in about twenty hours. Add about ten hours to complete the few side quests scattered here and there. Lifespan that can be easily doubled for those wishing to unlock a full set of gear. Yes, you will have to spend hours killing monsters and bosses, yes, it's repetitive, however difficult to expect anything else from a game that embraces its genre with so much love.
Torchlight 2 is undoubtedly the best alternative to Diablo 3 at present. This was already the case in 2012, before other contenders landed on PC, and it is still the case in 2019 on consoles. For about twenty euros, we take advantage of an extremely complete, colorful, nagging title, which can be played alone or with four people. The only thing we can possibly blame him for is the lack of mod support. It's not nothing, it's true, but can we really complain about the price?
PlayStation 4
Nintendo Switch
Xbox One
Steam