Steredenn is a shooter developed and published by Pixelnest Studio and Plug In Digital. The game begins after the attack on our mother ship, a golden opportunity to go on an adventure and defeat a whole bunch of enemies, very different from each other.
Take action and let's get started with this Steredenn!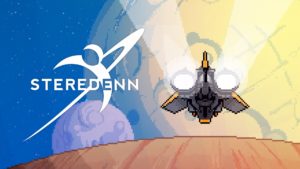 We therefore embody a small patrol vessel which escapes the beam of a huge laser and finds itself released into space. Our goal is to find the source of this laser while avoiding and eliminating enemies crossed along the way. Regarding the story, as often with this style of play, it is obviously not very sought after.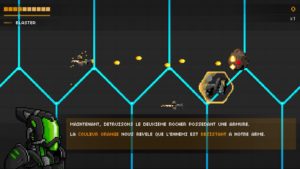 In terms of gameplay, a very easy to learn tutorial is offered at the start. The controls are easy and intuitive. Once the basics have been acquired, we really start the game with our first mission.
One of the positive points of this Steredenn is undoubtedly the fact that each time you die, you restart the level but in a totally different way: you never fall on the same level twice.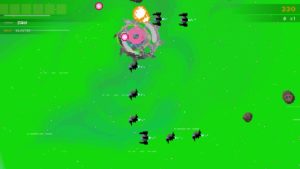 In addition, concerning the weapons, we have a complete arsenal: we have the choice between several firearms, some weapons of "melee" and the possibility of using a rather sturdy laser. It is also possible for us to obtain new weapons by simply destroying the various cargo ships that appear from time to time in certain levels.
I also found the scoring system present in the game very interesting, allowing us to share our results.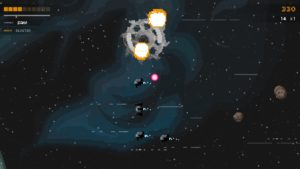 Bosses are an integral part of the gameplay, the main challenges of the game. Each boss arrives with very different attacks, making them difficult to kill. But fortunately, despite everything, it is usually enough to memorize the cycle in order to be able to avoid and counter them later on. In addition, it is not uncommon to end up with bonuses like shields, which recharge when not attacking, to make our job easier. Combined with the weapons to be collected during the game, this allows you to adapt the way you play and change the gaming experience.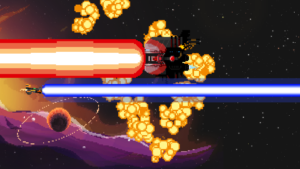 Regarding the graphics, the design is clean and very colorful, all in a pixelated style that we love or hate. It's up to you to make up your own mind! Rock-style music brings a significant plus to the dynamism although it may in the long run seem a bit repetitive.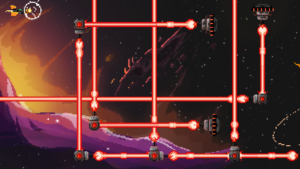 Regarding my conclusion, it is quite optimistic. While it is true that this game has some flaws, it is nonetheless a good game for those who love style. The game is beautiful, the combos are linked without latency and the scoring system is interesting. In addition, IMHO, the typical old-school design and its dynamism are purely enjoyable. Finally, it is important to note: COCORICO, this is a spanish studio! So no hesitation, Steredenn must be part of your library!