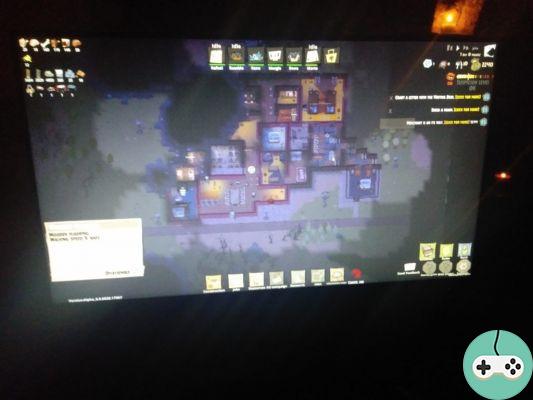 On February 23, I braved the cold to go to a rather disturbing old Parisian bar to test MachiaVillain, a horrific management and strategy game from Wild Factor. The atmosphere was friendly in the entrance hall of this bar in the 6th arrondissement and I allowed myself to be drawn into a conversation with the hosts of the place in front of a beautiful platter of cold meats and cheese.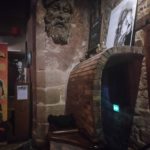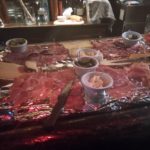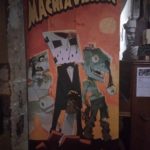 There may have been a moment when I told myself that this was all very fishy, ​​especially when I was taken down a small spiral staircase to the cellars of the place. So it was with a little apprehension that I followed the path that was shown to me ... Fortunately, at the end of the stairs I was waiting for a PC where Machiavillain was installed, a game or the we run a mansion of monsters that thrive on the backs of innocent victims lured by tantalizing advertisements. Today I am not this victim, but the master of the Manor.
The Pitch
Machiavillain is an evil mansion strategy and management game, inspired by Dungeon Keeper or Prison Architect as well as all the clichés from horror movies! You play as an Overlord Movie Horror. Build your own mansion, breed your monsters, set up your traps and destroy your victims. But to gain notoriety, you will have to submit to the rules ... the codes of the horror film! so kill them only when they are alone, kill the virgin last, and never hurt the dog!
The basic rules of the perfect villain
The League of Machiavellian Villains has a strict policy and set of rules to follow when running your business that govern the level of villainy you will need to meet to stay in the community. This list covers everything from how to kill innocent people to different hierarchy levels among villains. Follow the rules of the League and build the scariest neighborhood!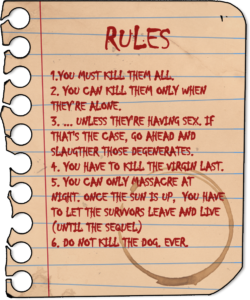 Gather your team of evil monsters
Machiavillain takes his place in a haunted mansion that must be filled with villains typical of horror films in order to make them do the dirty work. For example, we can find zombies, units that are quite slow but can infect humans, werewolves, fast and can stun the surrounding characters, Vampires, Mummies ... who of course each have strengths and weaknesses.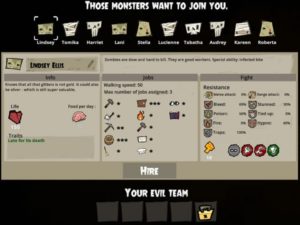 Choose them well because each has different traits and requires special attention with specific needs that must be taken into account.
Manage your monsters
While recruiting our different monsters, we will have to perform different actions to progress in the game such as managing the needs of each monster (sleep, hunger). You will therefore have to build different objects so as not to see your units die or even desert your mansion. Conflicts between different units should not be ignored, some types of units do not get along with each other, so care should be taken to avoid deaths.
Finally, the most important will be the management of the innocent human victims arriving in your mansion attracted by your mail. If a person escapes, it will have consequences for the next waves and your residence will become more suspicious and therefore less visited.
Follow the rules!
The key to the survival and expansion of your mansion depends on your fame with the league; so to ensure your hierarchical advance in MachiaVillain, you must follow the unspoken rules of the horror film genre. In MachiaVillain, no one is nice.
Un peu the Gameplay
I start my game on a blank map at the edge of a dark country lane. 3 characters (that I could choose) decided to follow me in my adventure: a zombie, a mummy and a skeleton. I immediately put my team to work on the various resources in the area and, in particular, the trees. The wood collected allows me to build a first room at my mansion. To create a room, I start by laying walls, then I choose a floor.
It is the content of the room that will decide its use. The first thing to do is to create an office to write advertising letters, just to attract food for my monsters. I entrust this task to my skeleton who has skills in this area while the others continue to gather resources and create a second room.
It is, it seems, important to take care of your monsters who must sleep and eat ... For these basic needs, I add a butcher's table to them in the second room in order to better recover the meat of the victims. Subsequently, I can build a smoking room to keep it, or even, in order to be modern, a fridge ... But, for the moment, I do not have enough resources and we have to deal with the most urgent: sleep . And yes, the monsters sleep, more often during the day of course and, in addition, they wish to have their own bed. My third room will therefore be a dormitory with a few straw mattresses which will serve as a bed for them.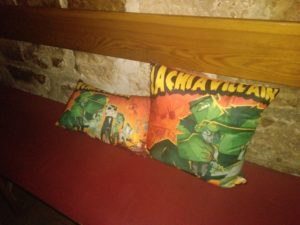 When I am rich and better organized, it may be necessary to give them a little more well-being, even their own room (you can build a crypt for your vampire, a lab for a mad scientist, a swimming pool with shark, or another kitchen fitted out for a cannibal) but we'll see later. It is of course possible to put many other pieces of furniture, even to create rooms or traps with a specific theme that will attract particular victims, whether they are geeks, bankers, soccer players. Or virgins, to be killed last, don't forget.
And finally, a few victims arrive by road and enter the entrance hall. A little surprised, I appeal to all my monsters to jump on them. This first contact ends in a butcher's shop without too much respect for the basic rules.
The fights are RPG focused with a click for the attack which will then be automatic. We also have skills specific to each of the monsters that will be decisive in the roles to be given to its employees. Some will for example be excellent fighters while others will prefer to work in the kitchen or, like my skeleton who must have been in a classroom in a previous life, some will particularly like to write letters.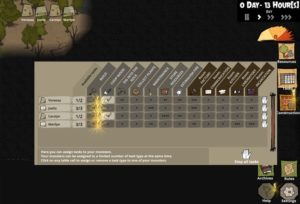 You will be able to assign creatures to each of the available tasks and manage them independently. Several tasks can be given to a creature (more or less depending on the nature of the minion, a zombie can do little for example, it is a binary spirit par excellence), the creature will choose the task it judges the most appropriate at the time, then do the others after. The attribution table is super simple and super efficient for an optimized management of your mansion.
Once this first massacre is over, I promise to do better next time because a few victims have escaped. I don't forget to order my henchmen to clean up the bloodstains which look a little weird in front of the entrance. We are in a respectable mansion and future visitors would find that suspicious. I shouldn't too quickly attract rebellious humans who could send patrols to secure the area.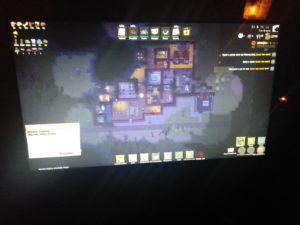 My opinion
I still love the style and feel of this game that I discovered a few years ago at an Indie Games Play. Alexandre and Rachel (the duo behind this horrific creation) are passionate about what they do and are still looking to perfect their baby.
This is really an old-fashioned management, build and harvest game, a Hospital Trash Theme where patients are innocent victims who must be healed with life, and doctors and nurses are "nice" monsters who are gifted for their lives. administer the best treatment.
I can't wait to be able to play it longer when it is released!
Where to find it?
MachiaVillain is expected in 2018 on PC, Mac and Linux.