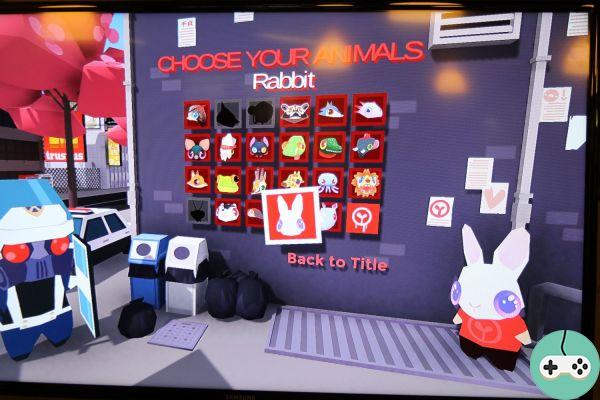 On the occasion of the Indie Game Play event, we spoke with David Rabineau who introduced us to Anarcute, a student project that is on track to become big thanks to a partnership with Microsoft, interested in the concept.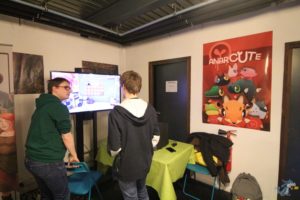 Have you ever dreamed of breaking everything in a city like rioters do? This is the very simple idea of ​​Anarcute! This riot game puts us at the head of a frenzied crowd of cute, very angry little critters. Since everyone knows rabbits are mean, we went for a full team of rabbits!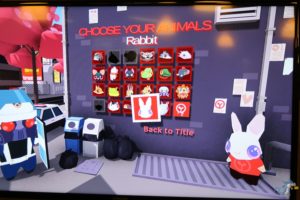 Currently, three cities are proposed (Tokyo, Paris and Miami) while a fourth is in preparation (Reykjavik). On the buildings, jokes are added in the language of the country to add to the crazy atmosphere of the title.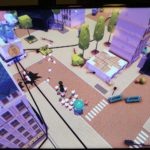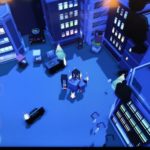 The group is run as a whole, as a single entity. All objects are automatically picked up when passing over them: car, telephone booth, benches ... These objects can then be thrown happily. Most buildings can be destroyed by positioning yourself at the bottom and pressing the Y key for a few seconds. This allows snipers to ambush rooftops or wake up protesters.
The score is based on the number of protesters awakened, the time taken and the police ejected from the scene. There are also cages to open to release new animals as well as skins.
Different objectives are to be accomplished depending on the levels: infiltration (only one demonstrator must survive the level), survival (with different waves) or a hidden building to join. As not everyone likes to do each mode, the progression is based on a tree with two branches.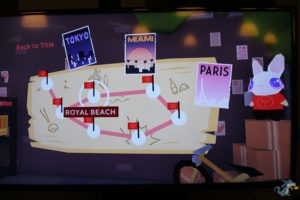 Fun and cute, Anarcute is sure to be a great vent!
Style: riot game.
Team: 5 students (end of study project).
Project age: 30 hours per week for 1 year and a half (11 hours)!
Lifetime: around 50 levels (10 per city).
Expected retail price: approximately $ 15.
Platforms: Xbox One and PC. Then possibly Wii U and PS4.
Launch: ideally end of summer.
And a little video to conclude: