Today is the 1er August 2016, the fateful date of the launch of the final beta long awaited by the 160 000 players already registrants who want to venture on the new perilous roads of the world of Albion Online. We invite you to briefly review what this update has in store for us as good surprises.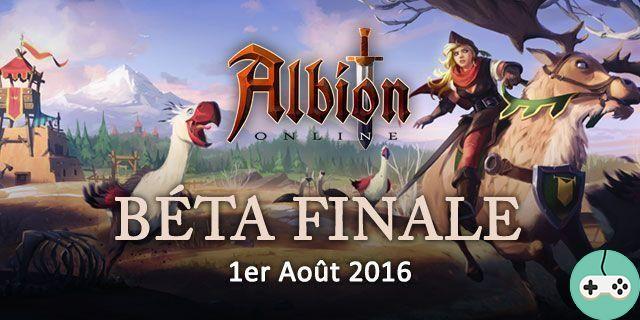 New Features and Improvements
As we have understood throughout the past few weeks, if not months, the game has undergone huge changes in terms of systems and game features, without counting on the contribution of many new features, and made l 'subject to a Final Beta launch, pending the official launch in the next few months. If you are already registered, this is what awaits you:
A whole New World, vast and divided into different territories: the Royal Continents (or Royal Islands) and the Outlands for heavy PvP where anything goes.

3 new biomes of steppes, swamps and mountains with their own specificities in terms of resources and creatures,

New powerful and enchanted weapons, new secondary weapons, and new armor sets.

A completely reworked GvG System for even bloodier battles,

A brand new reputation system, governing the behavior of the most belligerent players,

A redesigned panel of fate,

And more.
If your curiosity prompts you to want to know more, we invite you to visit the official website of the game Albion Online.
Adventurers, on your marks!
We would like to give you some information before the great departure to this fantastic medieval universe strewn with pitfalls:
All players who have acquired in the past a legendary pack will be able to access the new version of the game, today at 14 p.m., on the other hand all those who are in possession of a Epic Pack of the founder will have to wait Tuesday August 2 at 14 p.m., and those of you who have subscribed to the Veteran's Pack will have to wait until Wednesday August 3 at 14 p.m..
However, for players who would like to join the community as soon as possible, they can now get a Legendary Pack or improve the one they already have on the official site.
We therefore wish you a good start to the adventure for newcomers and for old ones too, since everyone is leaving in their underwear. Everything must be redone !