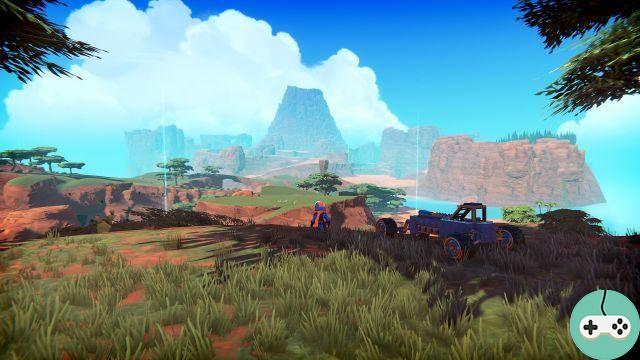 Bricks, objects to build, exploration, does that remind you of anything? It's hard not to think of LEGO Worlds, which I actually tested over two years ago. But today, it's to talk about Trailmakers that I'm here!
The first game from indie studio Flashbulb, Trailmakers is a lot of things, and mainly a construction game, but also an exploration game, a racing game, a sandbox, and so on!
Perdus dans l'espace
First steps
The very short introduction shows our ship, a sort of galactic garbage truck, being hit by a meteorite. The debris is thus found scattered on the nearest planet, as well as our character (an interstellar garbage collector, I imagine). The objective will be to build a ship, by collecting the pieces scattered all over the planet.
First step: build a vehicle. A small tutorial explains the basics: rotate, copy, color. It's really super simple, just drag and drop the pieces.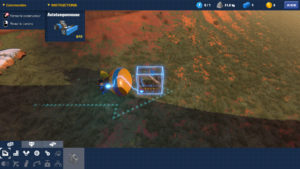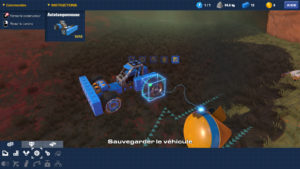 At the start, we don't have a lot of parts, so we are limited in what we can do. The game gives us a first plan to follow to build a first car, by placing the cabin, some blocks, an engine and wheels.
A little further on, I get a first part on the map (using a recycler) and I can thus install a second motor, thus increasing the speed of the vehicle. I am limited in this by the energy cells. I have two at the moment, so I can only place two motors.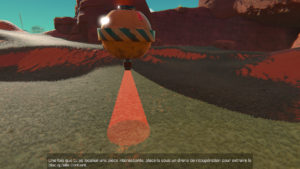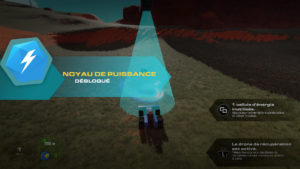 I then get a second wheel axle, which this time allows a little more mobility.
The real fun begins when I collect an underwater engine and pontoons that allow me to float on the water. Indeed, the island where I am is quite small, and I will have to continue exploring on other islands.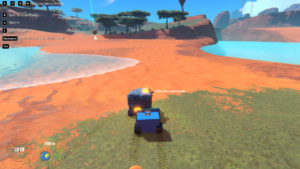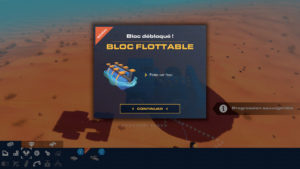 So I started to build a new vehicle, integrating the underwater engine and the pontoons. And it's not that simple, you still have to think a little. The first version of my vehicle had pontoons on the back. And suddenly, in the water, it tends to dive forward. So I added two on the front to balance the machine a little more.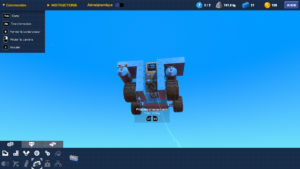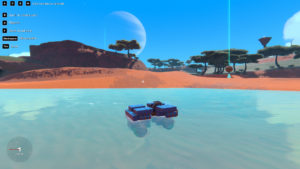 By recovering another core of power, the game still helps me by offering me a ready-made plan of an amphibious vehicle, much more practical than the one I already have.
Exploration
Amateur exploration and round trip, you will be served! There are a lot of parts to collect on the map, but some are not necessarily accessible right away, you have to recover some before you can hope to take the one you want.
A very simple example: at one point I found a fairly large part (bigger than my vehicle). So I tried to push it towards the rebreather, but it was way too heavy. It is therefore necessary beforehand to recover more power core to add engines and add a little weight to the vehicle. There is also the solution of using the electromagnet, which I recovered just before, but here too, my vehicle is not powerful enough to pull the part. So I will wait a bit.
Some parts are also underwater, others at height, requiring flying. It is therefore often necessary to compete in imagination to find a way to recover the coveted coins. It's not always very simple, you often have to do a lot of trying before you get it right, but I sound like a bit of a puzzle game.
Other game modes
Sandbox Island
The developers have thought of fans of pure and hard construction with a sandbox mode where all the parts are already available. No limit to the construction therefore, except that of your imagination!
Moreover, the game works with the Steam Workshop. This makes it super easy to import vehicles already made by other players, or even to offer your own! After spending some time in the gallery, it's really impressive to see all that there is to be done. At times I almost feel like playing with LEGOs!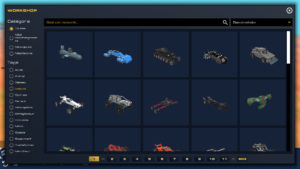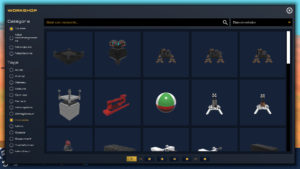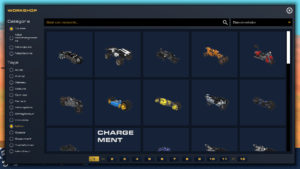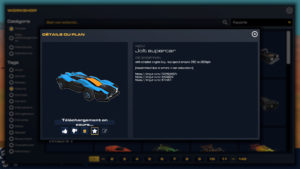 Rallye Trailmakers
The Rally mode offers to participate in races against ghosts, in the form of a campaign and to win coins (which can also be obtained in other modes) to unlock new coins and new races.
This mode acts as a bit of an introduction and allows newcomers to easily learn about races and building blocks. The first race, for example, offers to drive a simple kart, with four wheels and an engine. The second race proposes to build a slightly more improved vehicle, notably with inclined blocks, allowing better aerodynamics.
The progression is also limited by the number of power cores that one can put on the vehicle, the first races having only one core, making the vehicles rather slow. The difficulty is therefore progressive and adapted to new players.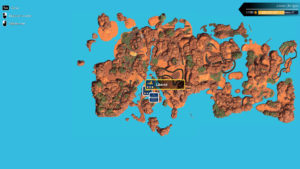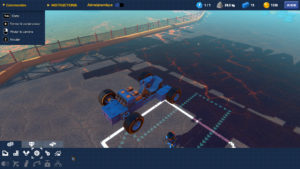 Danger Zone
As the name suggests, this area is dangerous and contains all kinds of inventions to propel vehicles: catapults, loops, cannons and whatnot! Quite honestly, on paper it looks pretty funny. The problem is, I haven't found suitable vehicles to take advantage of all of this. The vehicles, created or obtained through the Workshop, either did not have enough power or could not be built due to a lack of parts (parts that I still have not found where to unlock). Suddenly, the mode has proved (for the moment, I specify) more frustrating than anything else.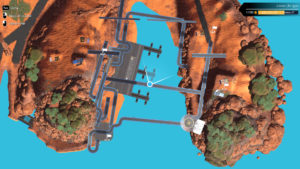 Race Island
This island is dedicated to races. Several departure points are available on the map. You can then build your vehicle and stand on the starting grid to start the race. Note that it is possible to play with a friend in this mode.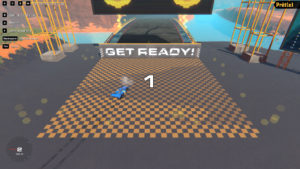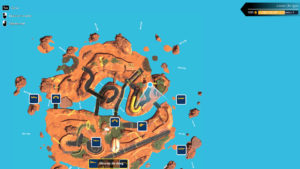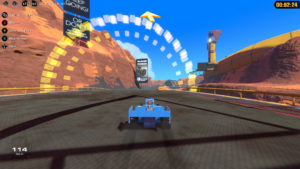 My opinion
Fanatic of LEGO, I really enjoyed Trailmakers. Even if it is not necessarily easy to understand at first glance, because the game is ultimately quite complex and deep, we take a lot of fun building things, and above all, with this drag-and-drop system, it's very very simple.
I really liked the Explore mode. Even if the lack of scenario is obvious, it should be seen more as a puzzle game, where you have to think about the best way to recover a part. Some can be difficult, but it is a nice fun tool to put in the hands of a child of 10-12 years (below, it might be a bit complicated).
The other game modes are quite nice, even if they have relatively little interest (apart from the multiplayer mode).
In short, a very well done game, and moreover updated regularly and with an active community (and all in spanish). And at a fairly low price. So if you like construction and bricks, don't hesitate!
Note that the game is available on Steam, but also on Xbox.