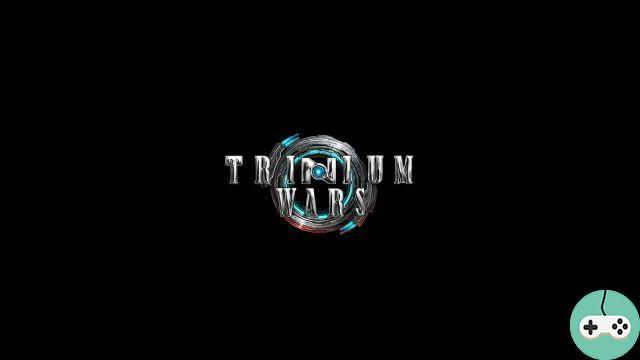 As Earth suffered all-out nuclear war, 5034 inhabitants decided to flee far, far away aboard a spaceship. Waking up from a cryogenized sleep after 200 years, they discover their Earth not so uninhabited as that, colonized by an alien species, the Narc, having made Earth their new home. They also find mutant humans there, contaminated by nuclear radiation, who have become ... something else.
There you have it, the tone is set, it's time for action! Trinium Wars is an MMORPG, created by JW Lee, known in particular as Lead Artist on Diablo III. Available now in early access, it places the player at the heart of a post-apocalyptic world, where mutants reign supreme and where the main resource, the Trinium, is at the center of all lusts.
I invite you to discover with me my first steps in this new MMORPG.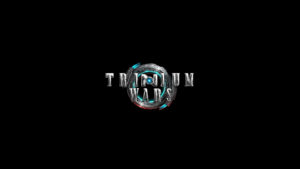 Character creation
An essential step in any good MMORPG, character creation begins with the choice of race, Narc or Human. Humans want to help survivors, they dream of rebuilding their civilization. The Narc when to them have a certain pacifist side, looking for a way of life rather ecological (would it be Bobos?).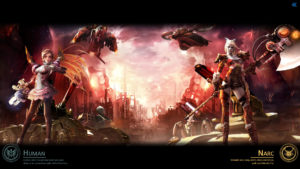 Once the race is chosen (Human to begin with for me) comes the choice of the class (and of the sex at the same time). Even if the game offers a priori a fairly free skill system, three archetypes are planned, each representing one of the facets of the Holy Trinity well known to MMO players:
Warrior (Tank)
Assassin (DPS)
Esper (Healer)
As noted, the skill system is fairly loose, so choosing one of the builds won't necessarily limit you to just one role.
Archetypal gallery
Humain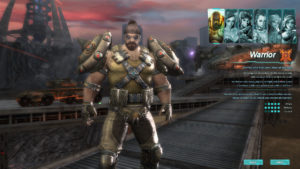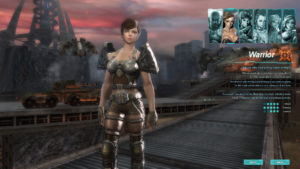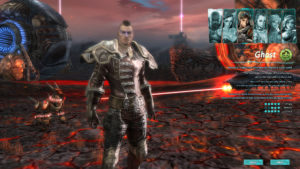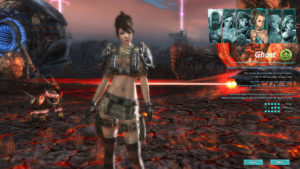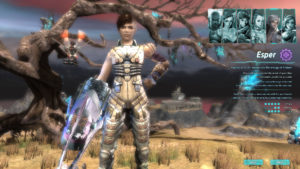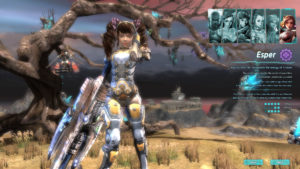 Narc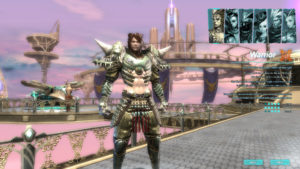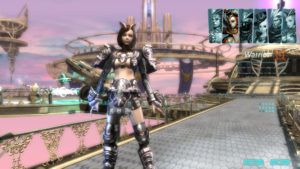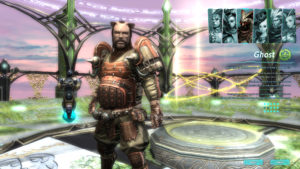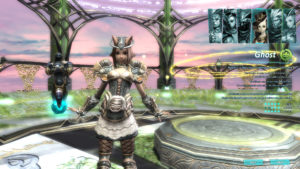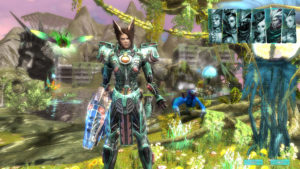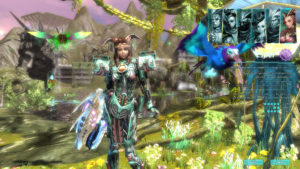 It will therefore be a Human Warrior for me. As much to be clear, the character editor is quite basic, offering only a few simple options, like hair, eye color, skin and hair, etc. But at least we don't waste time (let's not forget that the game is in early access, so still in development).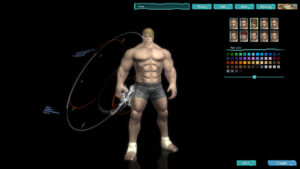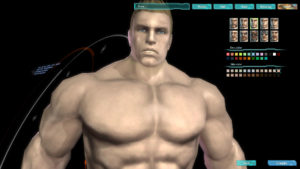 Two buttons, however, caught my attention. The "Dress Up" button, which allows you to view a set of outfits.
Outfits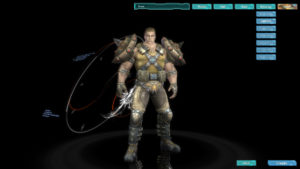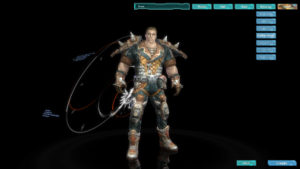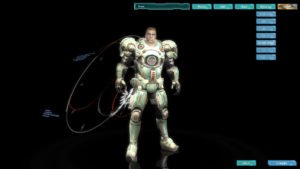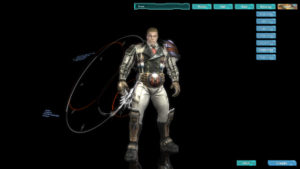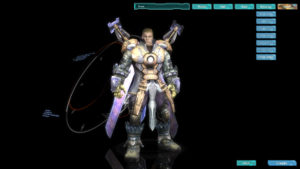 And the Unit button, which allows you to view several units. On the other hand, I did not understand the interest of this one.
units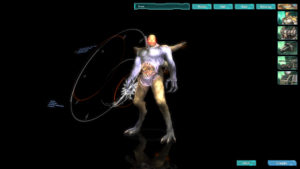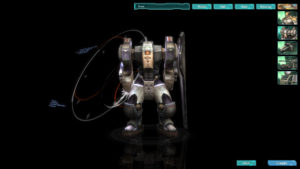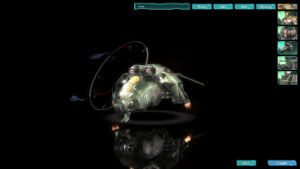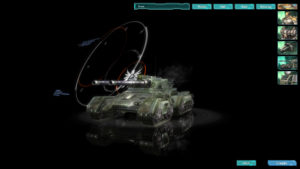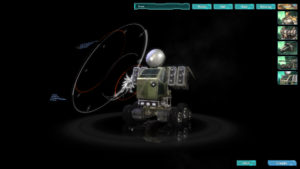 Stake
So here I am ready with my Warrior (and his two shells on his shoulders) to start the adventure.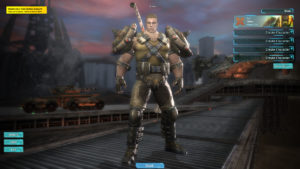 The interface is rather classic, fans of the genre should not be lost: a map, a chat window, a skill set + gauges and a side menu at the bottom right. Ah yes, and a big "War" button, allowing access to PvP modes.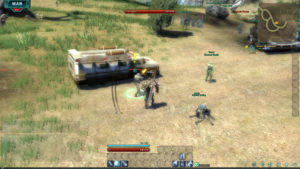 Two PvP modes, one large-scale between factions, and the other in smaller-scale arenas, in MOBA form.
Quite frankly, the first thing that comes to mind when I start the adventure is that it's not very pretty. The textures are quite coarse, there is a kind of unpleasant ambient blur and the whole gives something quite dull. The effects of skills also suffer from a dubious, rather crude graphic style.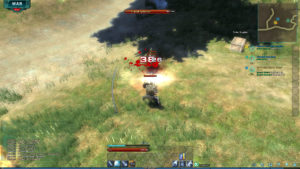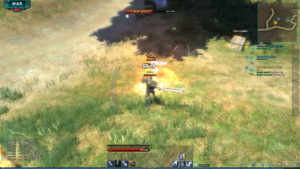 In short, the graphics are something that can easily be compensated for by the additional functionalities, in particular by the combat system. Here too, unfortunately, the game is lacking in originality and rhythm. However, there is an idea, such as the possibility of equipping two different weapons (sword + rifle for me), or even combat phases where you can pilot mechs, tanks and even helicopters.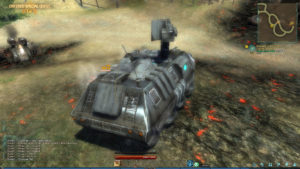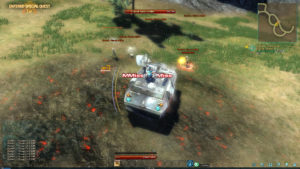 The game even has a basic management side, allowing buildings to evolve in order to obtain resources. But overall, in 2016, a soft combat system, like what we did ten years ago, cannot be well received.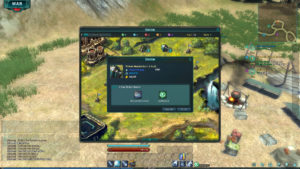 Conclusion
The current MMO market has been very competitive for several years and to find a place for yourself, it is necessary to find original ideas, allowing you to stand out from the crowd. Trinium Wars could have the potential, basic management is a very interesting idea that I would like to see develop, which can bring a strategy side that I would personally appreciate a lot.
However, the general realization spoils all that potential a bit and really does not make you want to dwell on it. To remain on a hopeful note, however, the game is currently in Early Access, so still in development.