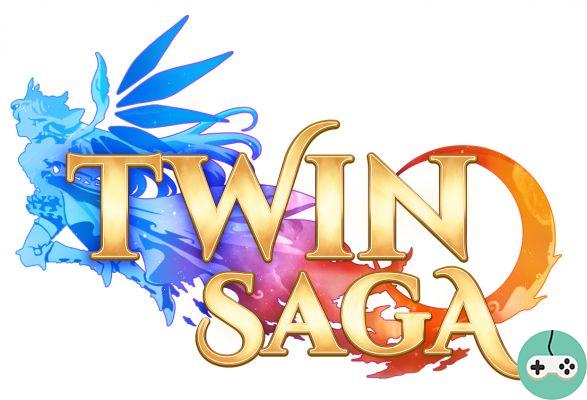 As you know, we love MMOs very much here, today we are going to tell you about Twin Saga published by Aeria Games known in particular for Echo of Soul, Dragomon Hunter or S4 League.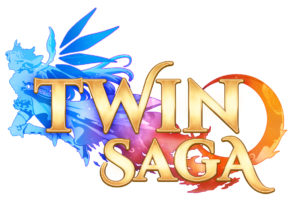 The story takes place in the world of Aetherion where two goddesses follow the calendar of creation where the destiny of the world is inscribed. Unfortunately, this calendar is coming to an end and the two goddesses must create a new one to regulate the world ... but they are unable to come to an agreement and a conflict arises. Amaris uses the celestial scale to restrict the powers of his twin sister, Marisa, who in a last moment frees his servants (the senshis) and finds refuge in the body of a human (namely you).
Your adventure begins when you arrive on the continent where you meet different protagonists, including Marisa, who explains her story and what to do to restore her powers: retrieve the divine tears scattered all over the continent.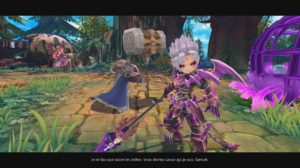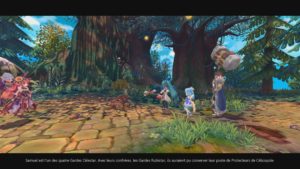 History is good, but we also have to talk about the game! Twin Saga is already very different from MMOs. Whether by the graphics or the universe, the developers wanted to keep a very manga style. Note that even though the game is localized to spanish in the text, I found it very surprising, and really enjoyable, that Japanese voices were available. The creation of your character does not matter in itself because you can change classes, and even professions, at will. At the moment, there are 10 classes available with some unlocked through quests or minimum character level:
Classes available
Characters & Equipment
In Twin Saga, you will have two possible levels: one for your character (which will continuously increase) and the other for your class (gained only when a class is selected). You should know that all the equipment is linked to your character's level, which allows you to use it on your low-level classes. This feature plays an important role in the mechanics of Aeria Games MMO.
Your character can change class in one click from the game interface but, unlike an FF14 where your character will be completely naked after a class change, here he will keep his equipment and your weapon will change shape. The only problem, however, is that it will surely not be optimized for (the useful statistics are not the same between a healer or a DPS for example) but it can be used to gain experience easily.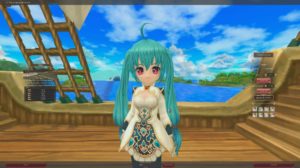 To improve your equipment, you will have two main possibilities: enchantment and starstones. The enchantment will allow you to increase the stats of your equipment with scrolls while the Starstones can improve your class abilities directly. There are four types of stones which seem to correspond to different affinities (attack, defense, ...).
Another thing to know is that each of your classes have a talent tree. I'm not really going to draw you a picture but two trees are available with, for the one on the right, a utility archetype and while the other is more in the offensive (for a DPS class I hear). Even at the maximum level (which is 65) it is not possible to increase both talent trees to the maximum, choices will have to be made to find the right balance.
Finally, during your adventure, you will unlock senshis, the celestial guardians of Marisa. These characters can be summoned indefinitely to help you in your adventures (even in a dungeon). It will also be possible to level them up to increase their damage and abilities.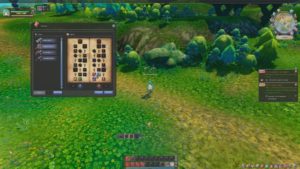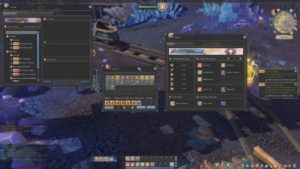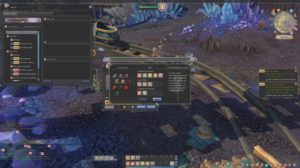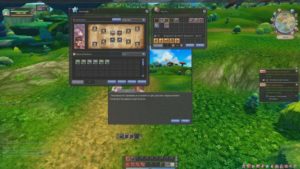 Different contents
We continue on the content of the game. First of all, we must know that Twin Saga is a game taken from Taiwanese regions and Aeria Games intends to follow the content developed by X-Legend with, however, the addition of certain features such as a clean cat and a different store (we'll talk about the latter a little later).
The game can be divided into three main parts like most games of this type:
PvP will allow you to fight between characters of the same classes or in normal mode. Matches are played on two different arenas for 3v3 and 5v5. Be careful though, PvP follows a certain schedule and non-training arenas are not available all the time.
PvE is made up of dungeons with different levels of difficulty, accessible alone or with others (which can suit you especially for the main quest by not having to wait to form a group). It is also possible to gain experience easily with lower level classes by helping you with your friends.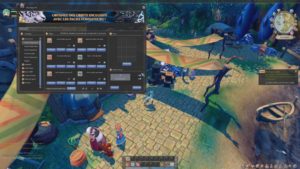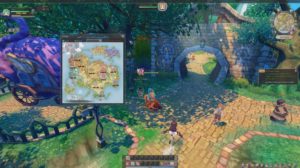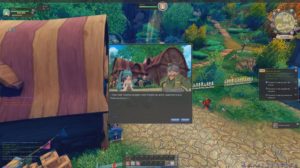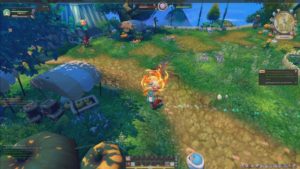 Crafting will allow you to increase 3 professions: Alchemy, Crafting, and Cooking. To help you in your task, it will of course be necessary to look for resources and therefore to mount the harvest (plants) and fishing. One of the perks of these alternative trades is a passive bonus in your character's stats. If you want an optimal character, this will be something to consider.
However, crafting is only available in a building that you unlock at level 20: the Traveling Mansion. This instance is a cornerstone of the game because it will allow you to invite your group but also to make your items. In addition, in the greenhouse of the rolling building, you can grow plants which is not negligible to speed up your progress.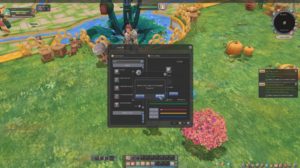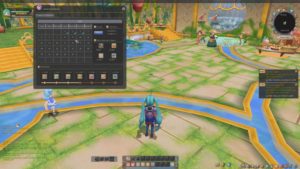 Conclusion
Before jumping to the conclusion, I'll quickly talk about the in-game store. In the majority of F2P games, it's a real pain, quickly turning into P2W. By talking a bit with one of the GMs as well as some HL players, the store remains cosmetic for the moment. The various items are mainly of a utility nature (experience boost, etc.), some of which can also be obtained through loyalty points earned by completing achievements or quests.
In short, Twin Saga is a good little MMO to spend time without taking the lead. The assistance for the main quest is really handy for that, allowing you to be guided in robot mode. The graphics will undoubtedly appeal to players reading / watching a lot of manga and anime. The ability to play all classes with a single character makes the title even more attractive!
You can find the team's latest livestream in the video below: