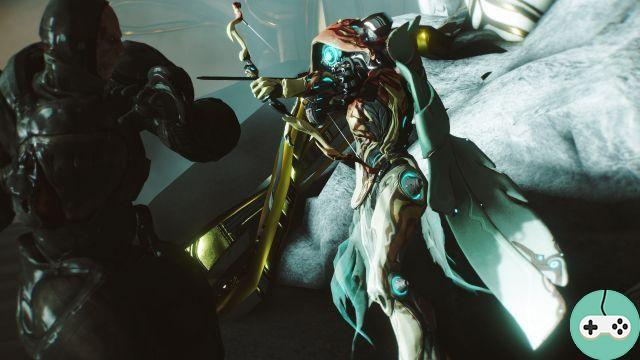 Today, Digital Extremes unveils "The second Dream", new update for Warframe, the biggest that the title has ever received! We are treated to a cinematic quest, with the emphasis on storyboarding, which will answer the question "What is Warframe?", Ivara, Warframe themed "archer", a PvP map, missions, equipment and weapons.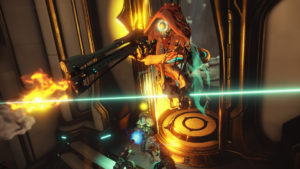 Let's take a look at the details if you're interested! About the cinematic quest, the synopsis is as follows:
The Sentient Hunhow ordered the Stalker to destroy the Tenno using a long forgotten secret. A secret capable of questioning what makes a Tenno.
Players loyal to the game have direct access to this content, new ones will have to complete old quests first.
The new Warframe, Ivara, will attack with the help of his quiver and his tactical arrows in a stealth oriented gameplay. Its skills are:
Quiver - Walk around and shoot one of the four "tactical" arrows:

"Cloak" Arrow: Creates a defensive bubble that protects allies from enemy attacks.
Dashwire Arrow: Shoots a Zipline.
"Slumber" Arrow: Sows the target to sleep for a few moments.
Intrigue Arrow: Creates a noise on impact to attract enemies.

Navigator - Take control of a projectile and guide it to its target.
Prowl - Allows you to become invisible, and loot loot from enemies before going on the offensive with increased aim damage.
The Arch of Artemis - Summons a mighty bow and unleashes a devastating rain of arrows.
The PvP map is called the Orokin lunar base and looks like this: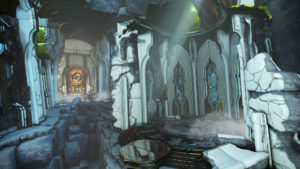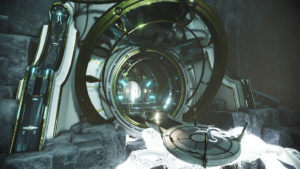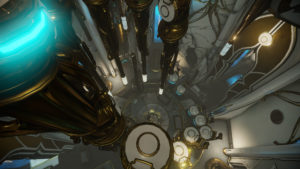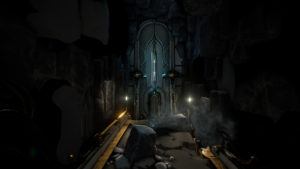 Finally, the new system, the "Exit" missions, are end-game missions dedicated to experienced players that they can accomplish alone or in groups. They will each have their own specificities and they will change every day. Players will have to complete the 3 missions of a season to get its rewards. A season will last 15 days.