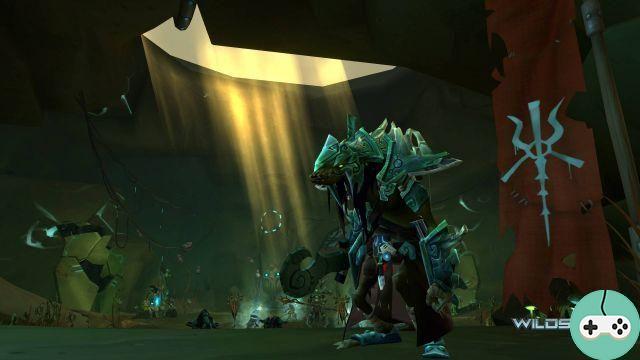 A particularly interesting talk was posted on WildStar-Central by Jeremy Gaffney about the Elder Games. This feature of WildStar is intended for high-level players and the discussion on the forum questioned the importance given to this part, which is particularly difficult and can only be accessed by a small percentage of players in relation to resources. used (to simplify, is it profitable to give 20% of the resources of the studio to the subject while 1% of the players will participate). Translation done by Nicou with correction / proofreading by myself!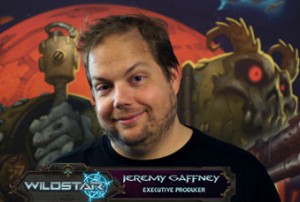 Here is what we plan to do with the Elder Games topic (I'll be brief because I'm still at work at 18 p.m. on a Sunday!)
We believe in 1% of players (plus or minus 1%) who practice end-game content. We spend over 1% of our time on it. Why ?
Well, that 1% has grown in the MMO market over time. It was that percentage of people who played end-game content but grew over time as more and more people play. Those who hated PvP have grown to love it, and those who were stuck in dungeons have gained ground and now know how to play raid, etc ... So what I'm trying to convey to you is that this former 1% of in-game players has grown since.
There are several factors that apply:
Most of these "1%" speak out. If they tell the other 99% that high-level content sucks, guess what? A lot of players will be leaving the game. What's the point of leveling up if no love has been given in the ultimate high-level content?
Over time, the high level content becomes easier, the loot is better and easier to obtain, the players know how to play better, the level cap is increased. As a result, there are more players participating in the high level content.
Developers are often that 1% of gamers. If you don't like the game you are developing, it will be hard to get others to like it. We want a game that makes us want to play it too. There are an incredible number of hardcore raiders and high level PvP players here.
There is something magical about it. Imagine a game without high-level content ... After a month, we'll have seen it all. On the one hand, it might be awesome but on the other ... I don't know ... It would be difficult to create a gigantic and mysterious world without this high level content. It's true that if you have little playing time, not having this content could be good but ... I don't know it's complicated and debatable.
So we focus a lot on the Elder game. We try to create something innovative that meets the majority of playing styles:
Solo PvE players: they will have daily solo content with solo dungeons, frequent updates, everything related to housing, the auction house and much more.
PvP players: they will have WarPlots (40v40 city versus city PvP system) and arenas (in summary).
Players in a PvE group: they will have dynamic raiding content, weekly competitions for legendary equipment and more that we will reveal to you later.
Some of this equipment (especially group equipment) will be very hard to acquire. We want the best guilds to capture Raid Bosses and put them as a trophy in their Warplot Strongholds. Many casual players will never be able to live this experience but they will be able to hear about it and want to do it ... It is up to them to show their talents!
We try to make every player feel useful. The major guilds will end up with stiffnesses, warploteurs and its soloteurs which will contribute at their level to the overall success of the guild, of course according to their distribution among the players. We will see if the bet is successful. For the moment everything is going well in beta but we continue to improve, improve and improve further so that everything is the best.
In any case, there is a ton to know on this subject and we will tell you more as soon as possible about the Elder game and other content that you are surely waiting for by going into more detail of the features ... Maybe be that we are going to mess up some games (I don't think so at the moment but there is still a lot to do. I do not expect or hope for a failure from the MMO community like others, there have been enough failures these years in the profession so we have to prove ourselves, like for future games).
We have many goals that we are passionate about. Your opinions are welcome.