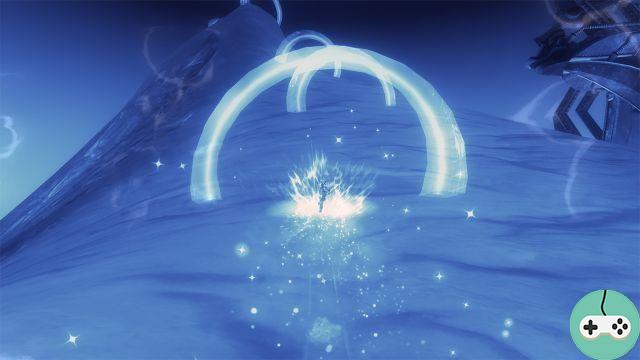 Once at Arcterra, you will have many things to do in the area and these activities will reward you with a special currency: Pure Frost Soul. With this currency, you will be able to collect many rewards, but before going on this point, we will take a tour of all the means of obtaining the currency.

Obtain Pure Frost Soul
As mentioned above, to receive this currency, you will need to complete activities in Arcterra ... and they all seem to be included! Thus, you will be able to recover some by first making quests, with the daily which gives you 10 and the weekly 100.
The public events located everywhere in Arcterra will also offer you some depending on their difficulty: 5 for 1 player, 10 for 2 players, and most certainly more for events with 5 and 20 players.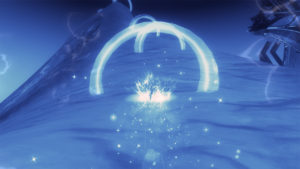 The challenges will also allow you to collect some, with the possibility of choosing pure Frost-Soul at each level of rewards: 5 for the first, with otherwise crafting components or rune engraving resources, and 10 for the last, otherwise with a Complexity Matrix, master-level crafting component, or a major Super Set Focus.
Finally, just by doing activities in Arcterra, you will complete a special rewards bar (visible by opening the map) for the area which will fairly quickly offer you Frosted Pockets which contain a random Arcterra reward which can be for example 10 pure Frost-Soul, but also the other objects of the seller for that currency (see below).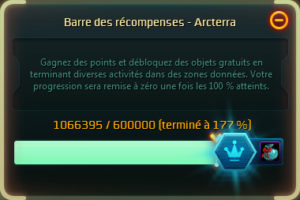 Not having been able to accomplish everything the area has to offer, I wouldn't comment on the DarkSkull Tower's underground dungeon, nor the story instance.

The rewards
We all love gifts, and well we'll be served! There are 2 vendors for this currency in each faction's base at DarkSkull Tower!
Frost Soul Vendor
This seller offers you armor for each specialization in your class. For my part, as a Medic, I am entitled to a full set of medium armor for an Assault specialization, but also one for the Support specialization.
Each piece of this equipment is item level 85. A set will come back to you total to 2075 pure frost souls and that really includes all the gear slots: armor, weapon, and accessories.
It also offers 3 rune engraving bags:

Arcterra's Expedition / White Storm
The reputation vendor for each faction (above for Exiles and Dominion respectively) will offer you a HUGE array of items for different reputation levels. Here are the full lists:
Appreciated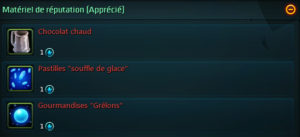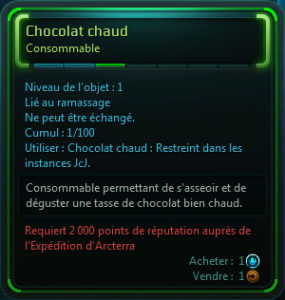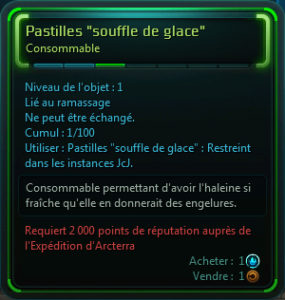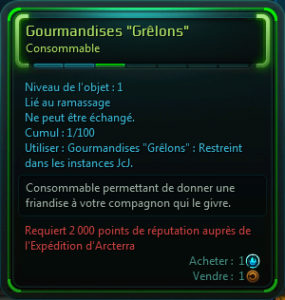 Accepted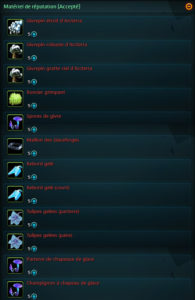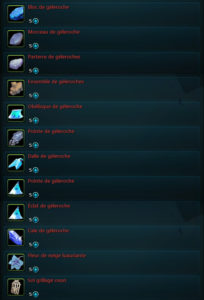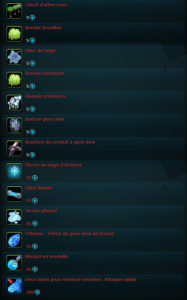 Decorations
Arcterra: reputation decorations Accepted
Toys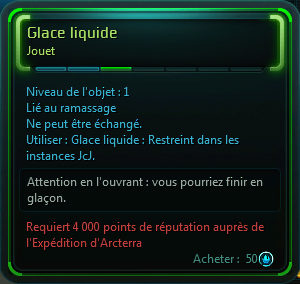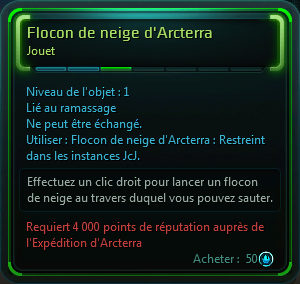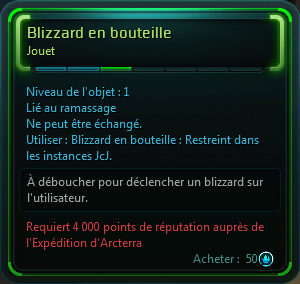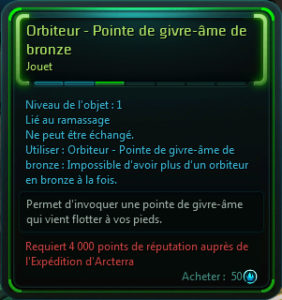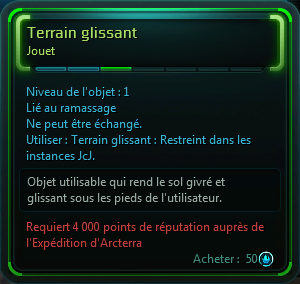 Mounts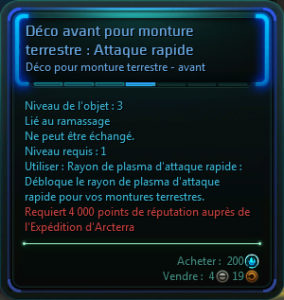 Reputed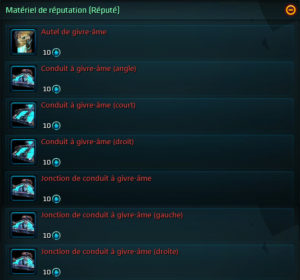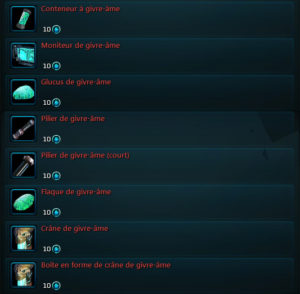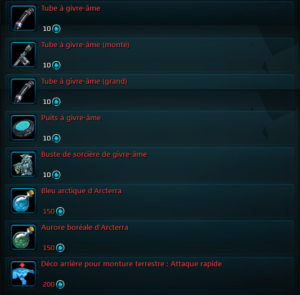 Decorations
View post on imgur.com
Dyes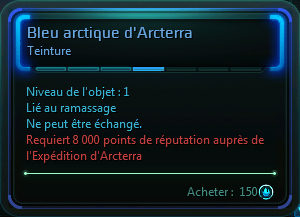 Mounts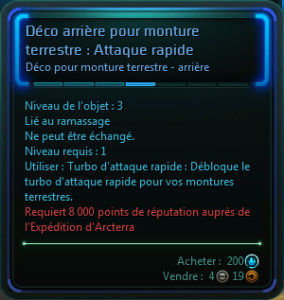 Valued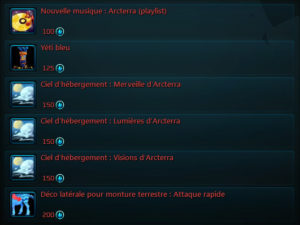 Accommodation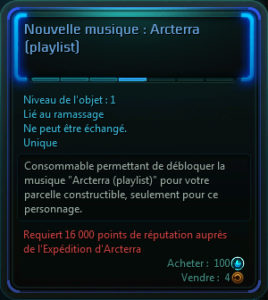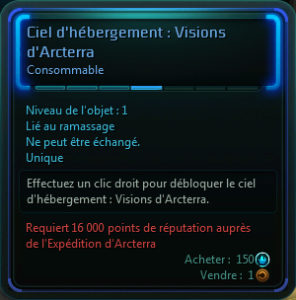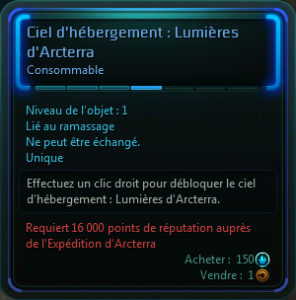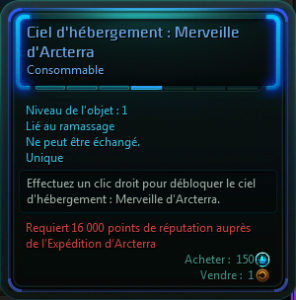 Companions
Appearance of the Blue Yeti here.
Mounts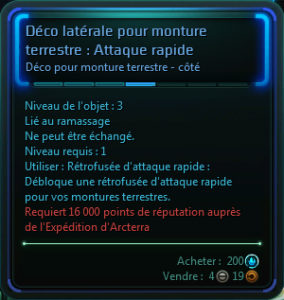 Popular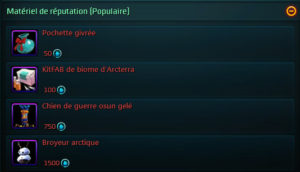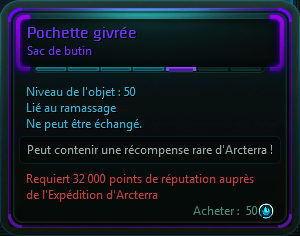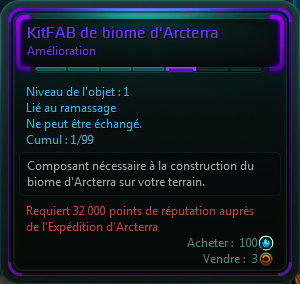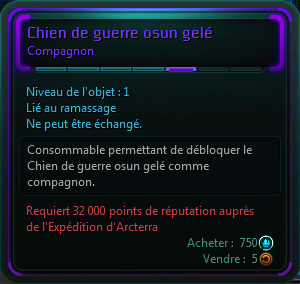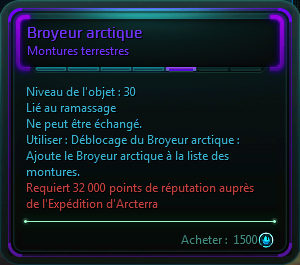 Appearances:
KitFAB de biome d'Arcterra
Frozen Osun War Dog
Arctic crusher
More than to prepare for a little farming!