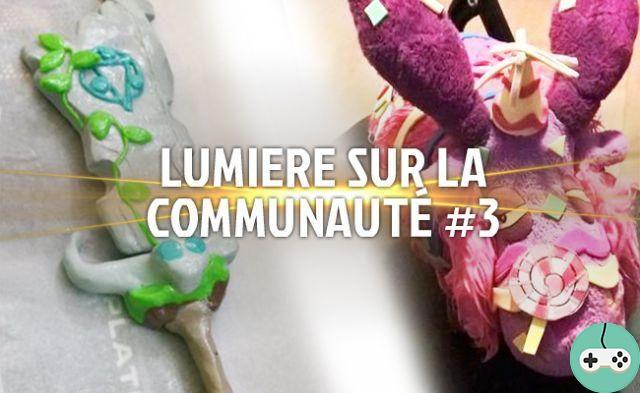 Here is the third edition of Light on the Community where we bring you the best of the content offered by the community throughout the past week! Today we have some fun on Reddit, a plasticine creation, a Machinima and a Tamaroonbirthday!
Reddit visitors
The moderators of / r / WildStar seem to be having a good time! On the right side of the page you can see the number of people live on this subreddit and they are referred to by a term that can be edited by modos! Thus, we were able to have for example: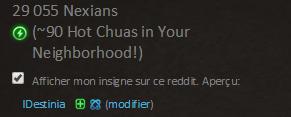 90 hot chuas in your neighborhood
76 Protostar freelance employees
58 Players having rerolled in Toubib
To be continued from time to time to see new ones!
Rest in Peacemaker !
Remember the Rest in Peacemaker, The Two-Handed Sword Free for Survey Respondents? Well a livestreamer, itzteajay, performed a live of several hours where he makes one with a certain leather modeling paste. The rendering is nice!
6.5 hour twitch livestream to make but I had a blast playing @WildStar while it baked/glossed http://t.co/sgSpaP2Qzy pic.twitter.com/VGV7PirFsN
— Itzteajay (@itzteajay) July 9, 2015
And if you want to see the live again:
Be a good raid leader
This week again, a new machinima has been published by quontom and explains in English the basics to be a good raid leader!
Tamarounniversaire!
Already shared on social networks, here is again the nice customization of a Tamarou plush toy in Tamarounniversary by my other half.
https://twitter.com/IDestinia/status/619627965853384705
I hope you enjoyed this new edition! As always, feel free to submit your proposals for the next week !