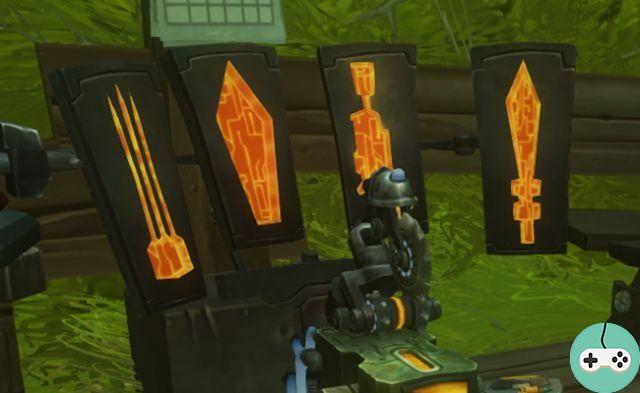 Throughout the leveling, but especially once high-level, you will have access to a feature to be able to improve your equipment: the runes! Runes are not to be overlooked at all, as they will give you a lot of buffs for any stat.
We will therefore see together everything there is to know about them, but first of all, the summary:
Video
Create runes
Equip runes
Video
Create runes
The management of the runes will be done through an interface that is accessible to the Burning station in your capital which is in the craft corner. The station looks like this: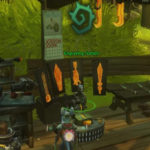 The Rune Burning interface has 2 tabs, one for crafting runes and one for equipping them. First, we will see how to create them. To create a rune, you must first choose the type of rune: Air, Earth, Fire, Fusion, Life, Logic or Water, each offering a certain range of runes.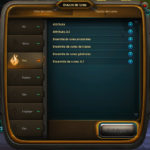 Basic interface, with the different categories of runes
The runes offered by each type are rather well-tuned with them, the fire runes being geared towards offensive stats (critical hit, tech, etc.), and earth towards defense.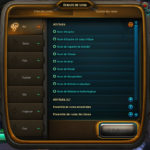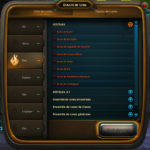 The basic level 15 runes for the Air and Fire type:
the proposed characteristics are different
So there are several categories of runes once in a type. These categories are the same for all types and offer runes requiring the same required levels. here is list of required levels by category :
Attributes: 15
PvP attributes: 15
Ancient Rune Set: 50
Class Rune Set: 45
General Rune Set: 35
PvP Rune Set: 45
Which runes to choose? This will mainly depend on your playstyle and your role: a PvP Heal will not require the same runes as a PvE Heal or DPS, for example. Your best bet is to browse through the list of runes a bit and find what suits you the most.
Another particularity of the runes: those of high level will offer a extra bonus that you will see in the item description: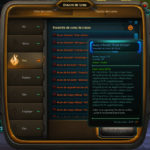 A rune with a bonus
In this example, it's a class rune that can only be applied to a Medic. There are obviously runes with a bonus and no required class, like those in the tab of ancestral runes.
We can see that on these runes we can see how many runes with this bonus are equipped (in the screenshot: 1), and in the description we can see numbers (6, 11, 15), they correspond to the number runes of this type that you will need to equip to gain access to the bonus that follows the number.
A rune will obviously require components to be able to be created, these are the runes and signs that you collect by killing monsters or by opening bags.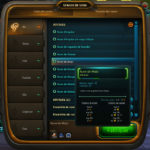 Example of a rune with its component list at the bottom of the window
We are therefore going to create the rune of the image that we will apply right after to our equipment.
Equip runes
Knowing how to create runes is great, but how do you apply them? Well it's very simple. You have to go to the "Equip runes" tab at the top of the window. On this new window, you will have a list of all the pieces of equipment in your possession, equipped first, which contain rune slots.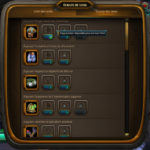 Rune Gear Interface
In the interface above, we can see thatyou can't put just any rune anywhere. Indeed, each piece has several rune slots and each of these locations requires a specific type of rune. In the picture, we can see that the first piece, the torso, can contain an earth rune, a life rune and a logic rune.
Why not already apply the rune that we created just before to a part? Come on, we're crazy, we improvise (or not), let's go!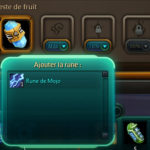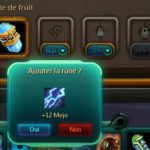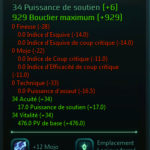 Steps of adding a rune
By clicking on a rune location, you will see the list of runes available for that location. After choosing a rune, we can see the bonuses it will add and finally we can see that it is in the location.
A rune can also retreat, but it will be destroyed.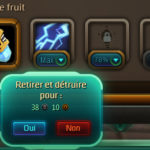 Remove and destroy a rune
You could see on the previous images that there are padlocks above certain locations. Well, on each piece, only the first rune slot is free : for the others, it will be necessary to spend a little.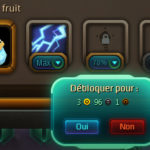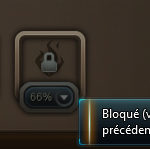 To unblock a new location, it will simply be necessary to pay. Note that to unlock one, the previous location must be unlocked. To unlock the 3rd location, it will be necessary to unlock the second which is available to it as the 1st is necessarily available.
Let's go back to a point discussed in the creation of runes: bonuses. We have seen that some runes would add a bonus when you have equipped a certain number of them and that the highest bonus requires 15 runes of the same type. In short, 15 slots of the same type in your equipment set is impossible, but there is a "but"!
There is indeed a solution: bonuses exist for several types of runes !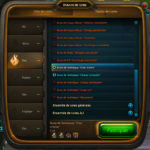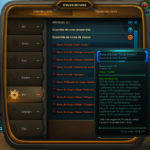 The "Echo Shard" bonus available for Fire, Life and Logic runes
Now it is possible!
And that concludes this guide. There is nothing special to add. You will find that this is absolutely not something to be overlooked if you want to optimize your equipment. The suitable runes for your character will depend on your class, your role and what you plan to do, so feel free to share your tips in the comments!
In any case, I hope that this guide will have been useful to you!