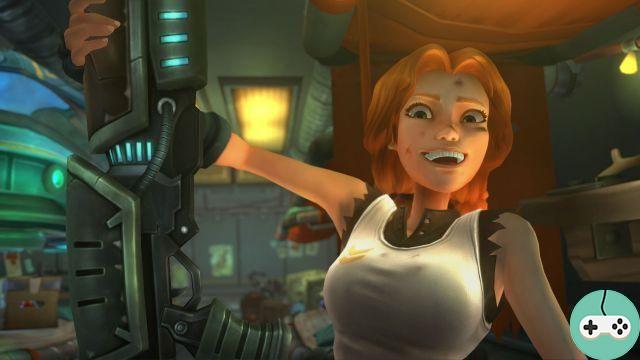 The information unearthed on the PTR continues to flow on the web! This time, it's straightforward interface snippets showing new features and confirming some points seen in today's previous article. Same principle, here is the imgur gallery posted, we put below the summary of the novelties!
WildStar Drop # 6 PTR - 2
Crafts / Runes :

Improved rune management interface
Reworked crafting interface
New Crafting Feature: Masters Craftsman

Accommodation :

New type of functionality: "Specials"
Possibility of turning the FABKits

JcE :

New adventure: Outpost
Ultimate ProtoGames in Veteran Mode
Challenges: new interface and new progress bar with rewards

PvP :

New Battleground: Boneshatter

Interface :

Possibility of sorting by quality in the recycling tool
Possibility to sell gray items without add-ons
A window for the Shades Eve seasonal event
A new element for the sprint and roll icons
New interface for the taxi
Improved world map
Character page redone

Other :

In-game store
New feature: Content search (Quests, Expeditions, Adventures, Dungeons, PvP, ...)
Daily login bonus
Visual of a new frame
There is no need to say, the change is coming very soon! Lots of new features will emerge very soon and should give us a bite for all types of players!