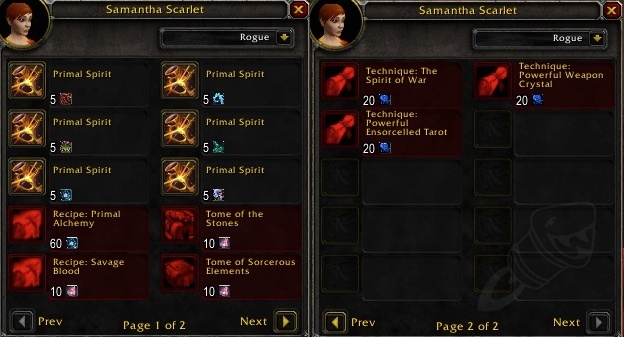 A new version of Update 6.1 has been deployed to the test servers. I remind you that if you want to see the full patch notes, they were published and translated today (knowing that this is not the last version but you will have the majority).
Inheritance
New achievements have been added in connection with the new Legacy tab. The most notable achievement is Heirloom Hoarder, asking to collect 35 items, which gives the Chauffered Chopper mount usable by a level 1 character. And how do we go about driving when our character isn't supposed to know it? Quite simply because there is a driver (named Koak Hoburn).
Jukebox
As I was talking about this morning, when you collect 20 music rolls, you now get a portable audiophone. The iPod version WoW!
Services
Items for modifying a crafting item's stats now cost less: they no longer require profession-specific reagents on CD. In addition, these reagents can now be created with new recipes requiring Primal Spirit +
10x Raw Beast Hide: Burnished leather
10x Sumptuous Fur: Spell-weft fabric
5x Blackrock Ore, 5 True Iron Ore: Gyro-spring parts
5x Blackrock Ore, 5 True Iron Ore: Truesteel Ingot
2x Ignescent, 2x Dionaea of ​​Gorgrond, 2x Sagittarius of Nagrand, 2x Borage, 2x Orchid of Talador: Alchemical catalyst
1x Luminous glow: Fractured Time Crystal
5x Blackrock Ore, 5 True Iron Ore: Drill glass
4x Pigment céruléen : War paintings
The fishing is ultimately less modified than we thought. They went back. On the other hand, an object to attach to the fishing rod, the Bladebone Hook, makes its appearance allowing everything to be automatically put in a net. Thus, the fish can remain whole (as currently) or be cut up. It's up to you!
Strongholds
There are new quests in our garrison, most of which require you to kill an elite or complete a dungeon. In addition, a vendor comes in every day, selling different crafts. According to Wowhead, here are the cross sellers: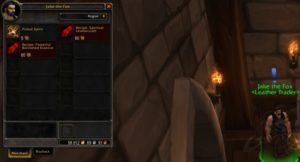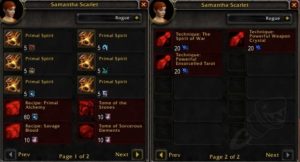 Finally, there is a list of iLvl 675 missions that offer various rewards. Oddly, the minimum iLvl still appears at 670.