It's official ! Blizzard has just unveiled LEGION, the new expansion for World of Warcraft! This is the 6th expansion since the game was released in 2005!
It is therefore less than a year after the release of Warlords of Draenor that Blizzard has decided to unveil it at GamesCom. Blizzard is showing its determination to reduce the interval between their expansions, perhaps in order to keep as many players as possible on its servers! (Today, there are 5.6 million players in World of Warcraft, a number that continues to drop drastically.)
Regarding the scenario of this new expansion, it seems that Illidan is making his comeback! So we will face the Burning Legion!
A fiery shadow hangs over Azeroth once again. Extension World of Warcraft: Legion has just been unveiled!
In this grim new chapter in the history of the game, the great enemy of the Horde and the Alliance, the Burning Legion, returns. A rain of destruction descends on Azeroth, and his heroes must seek salvation in the ruins of the legendary Broken Isles, ancient cradle of a lost night elf civilization ... and site of the deadly tomb of Sargeras, where s today opens a portal to countless Legion realms.
Of course, Blizzard announces an extension with a video, which I suggest you watch:
Several new features in this extension:
The maximum level is now level 110.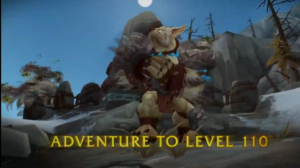 A new class sees its appearance: Demon Hunter.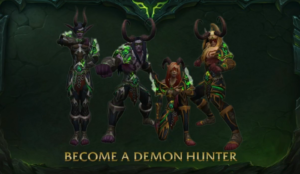 This expansion brings with it a new zone: The Broken Isles.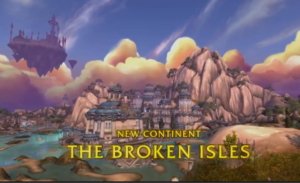 Several new dungeons will appear, including the Tomb of Sargeras.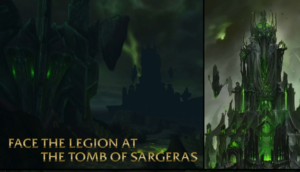 An Artifact system allowing the acquisition of incredible weapons such as Frostmourne, Doomhammer or Ashbringer.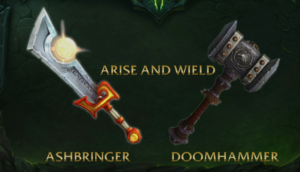 To your questions to react to this announcement! We have an interview with the developers tomorrow!