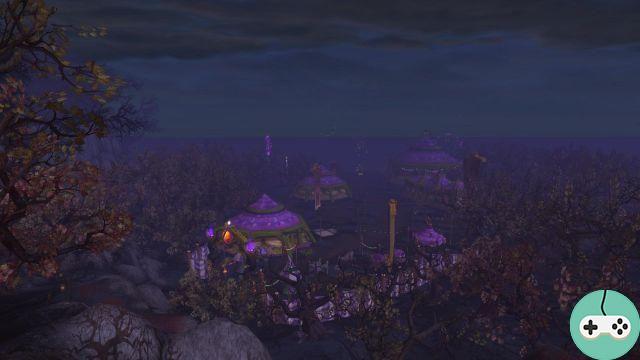 With 5.3, some changes are being made to the Darkmoon Faire. Beforehand, I invite you to read the previous guides on this subject: overview, Darkmoon maps and additions made to 5.1.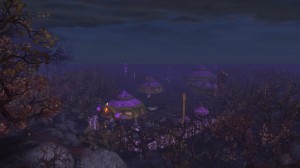 The Darkmoon Faire is now an inter-realm area. The advantage is that you will meet more people. Conversely, collectors and other achievement seekers already regret the relative tranquility of yesteryear to finish the achievement Darkmoon Dominator or recover that damn Darkmoon Rabbit (mascot recoverable from a boss, in a cave, in South East).
I put it right into the original guide, but since you probably read all of my guides, you know that since 5.2, you get a Darkmoon game bundle as a reward for Fairground minigames. This bag contains vouchers for a Darkmoon prize and more rarely fun Fair items, even rare ones like mounts or pets. Bundles can now also contain the Badly Worn Headband linked to the Brawlers Guild (for the deckbuilding achievement).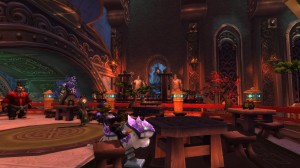 Some information to take into account according to Wowhead:
you get prizes by completing the Target quests: turtle, Cartmaster, It's time to knock, He shoots and… He scores! and The Humanoid Cannonball
only level 90 characters can see the very worn headband (remember to send the bag to the correct character)
Rank in the Bastonneurs guild is not affected by the chances of seeing the blindfold
completing the quest given by the headband gives the opportunity to fight new bosses for all characters on the account
it is advisable to open the bag on Darkmoon Faire Island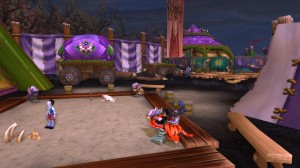 If you are still leveling up, take advantage of the WOUHOU upgrade as well! on the Merry-go-round or Darkmoon Top Hat to gain more reputation or experience. You will also be able to complete the profession quests in order to have +5 in your skills.
Have fun and do not hesitate to take a walk in the sandbox!
Continue reading on the topic:
presentation
darkmoon cards
additions made to 5.1
additions made to 5.4
additions made to 6.0
additions made to 6.1