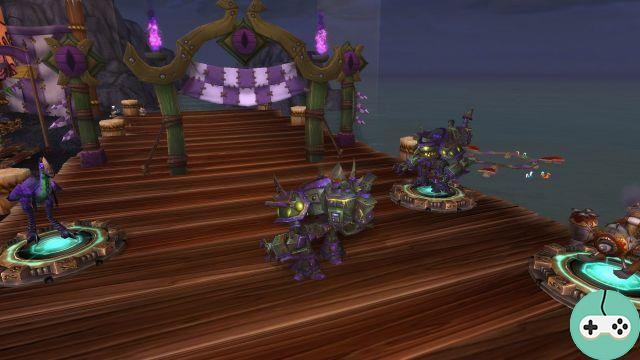 The Darkmoon Faire is back with new races!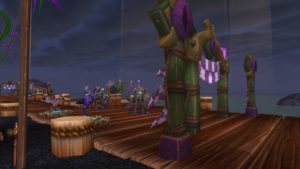 Mounts
It is possible to leave with 4 different mounts.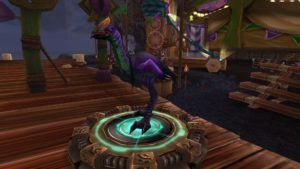 Running trotter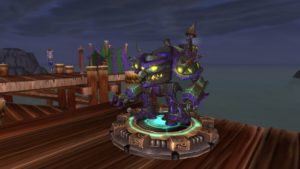 Big arms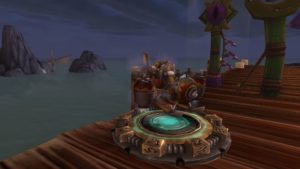 Rocket nautical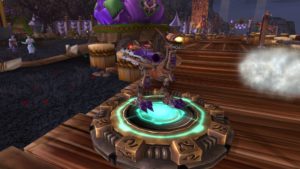 Bolide
Crazy race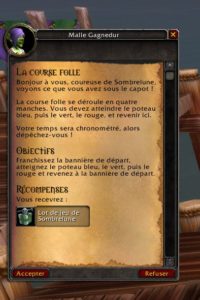 On the right course (when looking at the sea), the achievement of the month, Big-arm: gold, asks to use Big-arm and finish the race with the big-arm in 11 strokes of the gong at the maximum. The previous stages in bronze and silver require respectively to finish the race in 20 and 15 strokes of the gong. But the 11 hits will grant the essential toy: Darkmoon Gaze.
Big crazy race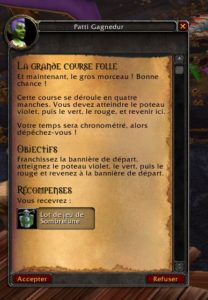 On the other course (so to the left if you follow), the achievement of the month is Big Armor: Gold which allows you to win the Darkmoon Cannon. Contrary to what one might think, it is not a toy (prepare your inventory place)!
tips
If the videos aren't enough for you, according to MMO-Champion, the trick is to jump on a spring and use the battery to absorb the jump just before you land. This allows the spring to be used twice: the first time in the normal way and then with the stored jump.
You can also store a rocket in order to jump off the cliff at the first checkpoint. To do this, start a race, keep the rocket, go back, cancel the quest and then leave!
Go! Ready? Fire ... Go!