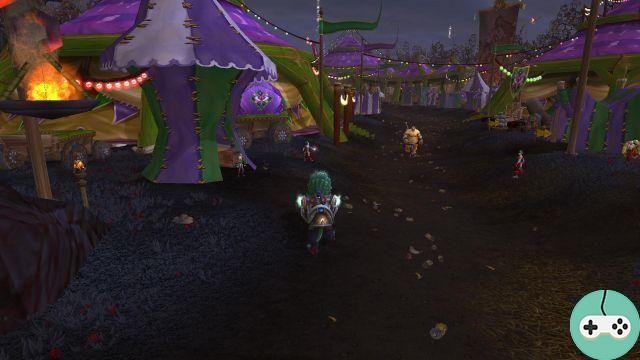 In its new version of 4.3, the Darkmoon Faire sits on an island in an unknown location, separated from the rest of Azeroth. It is accessed via a portal, below the Pitons-du-tonnerre or south of Hurlevent. On this island, you will find daily quests as well as some quests, related to the profession, which can be completed once per appearance of the fair. Because here, this event is temporary and appears every first Saturday of the month and lasts only 1 week. You can use the calendar included with World of Warcraft to verify the next spawn.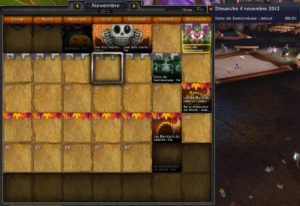 Repeatable quests
Career quests
Other quests
Darkmoon vouchers
Fishing
Boss
Repeatable quests
There are 5 daily quests, awarding a Darkmoon game bundle and 250 reputation. This bundle still contains 1 Darkmoon Prize Coupon as well as a low chance to drop one of the many items on sale.
These quests are small, fun games that require a Darkmoon token in a token bag (20) or a token pouch (5) to participate. These bags are purchased from token vendors, along the main aisle (in small pointy tents) and the price varies with levels and reputation, for my little goblin (so taking advantage of the exalted reputation even though I am not) the big bag is at 2 "56. For reasons of practicality, I strongly advise you to link the keys of the games to a keyboard shortcut, otherwise aim and type, all with the mouse, risk of be complicated.
Chariotte Commander
Target: turtle
It's time to knock
He shoots and… he scores!
The humanoid cannonball
Firebird Challenge
The Mad Race
A Pet Battle Quest has also been added in 5.1 to take from Jeremy Feasel: Darkmoon Pet Battle offering a Darkmoon Pet Supplies bag that the Darkmoon Eye pet can be in. A second is to be taken from 6.0 from Christoph VonFeasel who rewards superior supplies for Darkmoon pets, which can contain Syd the squid.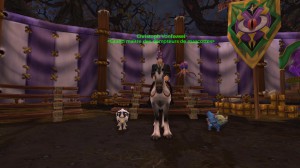 Chariotte Commander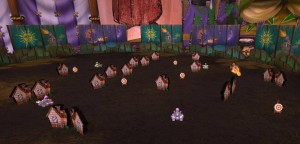 We will have to kill 30 targets while avoiding being hit by the other chariots or by the airship. Go for it without ceasing while pulling at all goes, all will be well! If you collect 45 points in a match, you will complete Super Carton Commander which rewards a Darkmoon Carton Command.
Target: turtle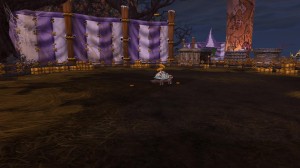 You have to place 3 rings on the peak of the turtle shell. It moves all the time and randomly so aiming with precision is not very helpful. Spam sending the ring around the turtle, it should go through with only a few rings lost. By throwing 10 rings at the turtle, you turn in Triumph of the turtle throw and loot Darkmoon Ring Launcher.
It's time to knock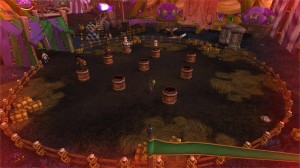 With the big sledgehammer, you have to hit the Gnolls that appear without hitting the stunning dolls. If you tap on Hogger, you earn 3 points instead of 1 for classic Gnolls. As you can see from my glowing screen, my raid add-on, Deadly Boss Mods, is pointing me to Hogger appearances. No need to go around the barrels, you can walk through them.
He shoots and… he scores!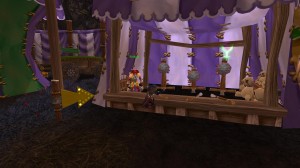 You have to shoot 25 times at a target marked with a green symbol. To achieve this, you have to stay static once a position is found (you should not climb too much on the bar, otherwise it does not work) and use the mouse to turn right / left. There is an achievement, Reflex Shot, which requires you to shoot the target very quickly (1 sec after targeting appears), thus obtaining 3 points on the target (instead of 1). Spam the hit, you should be able to place a second shot right after. When I made my second shot, I go directly to one of the other 2 targets, I have a one in two chance of having my reflex shot like that!
The humanoid cannonball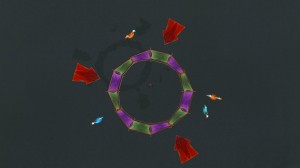 You must accumulate 5 gun target points by landing near the target. This might be the most technical quest to master, but once you have a landmark on the ground, you'll see it's pretty straightforward! Put your camera vertically, to see the ground under your character and jump just when you pass the pontoon, with the momentum you should land close to the target! There is an achievement asking to land in full, courage, with a little practice, you will see it pass. If you mess up, on the bank, think about talking to the Mélébou Teleportologist who will teleport you directly to the foot of the cannon for the modest sum of 50 pa.
Firebird Challenge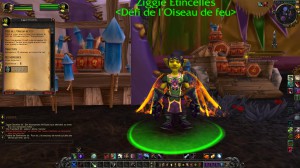 This mini-game involves passing through rings of flame on a flaming phoenix using the Wings of Flame upgrade. Each time you pass through a ring, you gain an additional 10 seconds of flight. To succeed in the quest, you have to cross at least 15 rings. 3 achievements are linked to this race, asking to pass through 10 rings (High aerobatics), then 20 rings (Master of the rings) and finally 50 rings (Offspring of Alysrazor). The final stage rewards the Blazing Wings toy.
Crazy race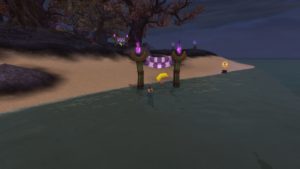 This race on the beach requires to rally poles as quickly as possible. There are different elements to take to accelerate (boots and kinds of springs) and others to avoid (kinds of electric wires). Our mount has a unique spell, Banner Jump, which can be used intelligently at the right time to jump to a portico (which otherwise does not have to be crossed). Different races are planned after 6.1:
March 2015
April 2015
May 2015
June 2015
Darkmoon Driver with the Race Strider which rewards a Fire Eater's Vial
Large Bolide: Gold with the Bolide which rewards an Order of the racing minizep.
Crazy Race Driver with the Race Trotter which rewards a Checkered Flag.
Bolide: Gold with the Bolide which rewards an Eternal Darkmoon Firework.
Grand Rocketonaut: Gold with the Rocketonaut which rewards a Darkmoon Contemplator.
Rockéonaut: gold with the Rockéonaut which rewards an Attractions Panel.
Big Arm: Gold with Big Arm that rewards a Darkmoon Cannon.
Bigarm: Gold with Bigarm that rewards a Darkmoon Gaze.
Career quests
For each profession over 75 (primary and secondary), you will have quests, achievable once per appearance of the fair, giving 250 reputation points, 5 skill points and vouchers for a Darkmoon prize (4 for main trades, 3 for secondary trades). Main trades:
Alchemy (5 lunar berry juice): A gas mixture
Calligraphy (5 light scroll): Writing the future
Sewing (1 spools of coarse thread, 1 red dye, 1 blue dye): Banners everywhere!
Skinning: Tane my skin
Enchantment: Recycle intelligently
Forge: Les papattes au Loupiot
Herbalism: Medicinal herbs
Engineering: Stop your cart!
Jewelry: The fair must continue to shine
Mining: Rearm, reuse, recycle
Leatherwork (10 shiny beads, 5 spools of coarse thread, 5 blue dyes): Keep your eyes on the booty
Secondary trades:
Archeology (15 fossil archaeological fragments): The little ones have fun too
Cuisine (5 simple flours): Crispy frogs
Fishing: Treats of delicacies
First Aid: Getting the fairgrounds back on their feet
Depending on your job, remember to take the necessary components in a capital before going to the fair where you will be vouched for a free return trip (there are portals on the quay that lead back to the access portal).
Other quests
There are other quests related to the fair that should not be overlooked. First, check to see if you have a Darkmoon Handbook in your bag. If not, speak to Selina Dourman just to the left as you enter the fair, in front of a small pointed tent.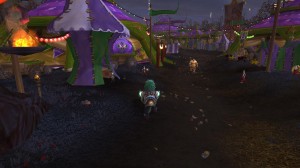 Once you have this book in your bags, you will be able to discover unique artefacts in battlefields and on dungeon or raid bosses:
A treatise on strategy: The master strategist (15 coupons)
Fallen Adventurer's Journal: The Lost Journal (5 coupons)
Banner of the Fallen; A captured banner (5 coupons)
Captured Badge: The Enemy's Badge (5 coupons)
Impregnated Crystal: A Strange Crystal (10 coupons)
Monstrous Egg: An exotic egg (10 coupons)
Mysterious Grimoire: A Fascinating Grimoire (10 coupons)
Ornate Weapon: An Extraordinary Weapon (10 coupons)
Divining Runes: Divination Tools (10 vouchers)
As a reward, you will get Darkmoon Prize vouchers as well as 250 reputation points.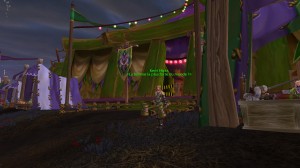 Kerri Hicks also gives a quest, Test Your Strength, which asks to bring back 250 macabre trophies, collected from all your victims (solo, group or raid). You can do this the traditional way, as you go about your daily activities, or you can kill large piles of weak monsters. There were a few tricks previously but it doesn't seem to work very well since we're 90 ... if anyone knows a way to go faster, I'm in for it.
Darkmoon vouchers
What to do with your coupons? You are spoiled for choice! Baruma sells replica T0.5 armor and Barum replica T0 armor (these levels correspond to old blue equipment, accessible in the dungeons of Vanilla):
boots, armbands, gloves, belt: 55 vouchers
helmet, shoulders, legs, torso: 75 good
You will also be able to find several merchants, including Daenrand Dawncrest next door, who sells heirloom weapons and armor (linked to the Battle.net account). Count 110 coupons on average for a coin (a few exceptions like jewelry at 130 and a staff at 160). There is a hammer, the Darkmoon Hammer, for sale for 160 coupons per Gelvas (souvenirs and toys).
Since 6.1, these items adapt from level 1 to 60. You can find 29 heirloom items (35 are needed for the achievement Capture of Inheritances which rewards Bécane with driver).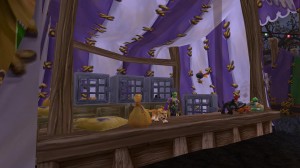 He finally has my favorite stuff, toys (Gelvas Crasseporte), mounts and pets (Lhara)! The last merchant, Chester, arrived recently and sells various curiosities as well as clothes.
Souvenirs
Toys
Mascots
Mounts
Clothing
Darkmoon Storage Box: 1 voucher
Darkmoon Top Hat: 10 coupons
Darkmoon Faire Cloak: 90 coupons
Darkmoon "Sword": 20 good
Darkmoon Flower 1 good
Darkmoon Whistle: 90 good
Darkmoon Hammer: 160 coupons
Baroud de Nemelex Xobeh: 130 vouchers
Music roll: Le Manège: 90 coupons
Darkmoon "Dragon": 1 voucher
Darkmoon "Griffin": 1 voucher
Darkmoon "Murloc": 1 good
Darkmoon "Rocket": 1 voucher
Darkmoon "Wyvern": 1 voucher
Darkmoon "Puma": 1 voucher
Darkmoon "Night Saber": 1 voucher
Darkmoon "Snow Leopard": 1 voucher
Darkmoon "Tiger": 1 voucher
Haunting memory: 90 vouchers
Darkmoon Balloon: 90 coupons (sold with souvenirs and toys)
Darkmoon Chariotte: 90 coupons
Darkmoon Lion Cub: 90 good
Darkmoon Monkey: 90 good
Darkmoon Turtle: 90 good
Darkmoon Strider: 90 good
Darkmoon Zeppelin: 90 good
Darkmoon Dancing Bear: 180 good
Fast Forest Strider: 180 vouchers
Nobleman's Garb: 75 coupons
Nobleman's Skirt: 75 coupons
Noble's Sophisticated Boots: 55 good
Nobleman's panties: 75 coupons
Nobleman's Coat: 75 coupons
Fishing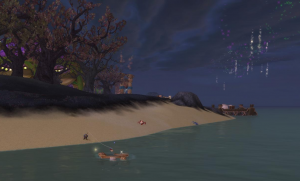 All around the island, and especially in the wreckage debris, various objects can be found including:
Young seahorse
Darkmoon Fishing Headdress
Boss
A rabbit spawns randomly (every 36 hours) in the cave to the southwest. This boss used to hurt a lot even if it is not too much the case now at level 100. As a reward, he gives a single Darkmoon Rabbit so you will have to rely on luck. His death also validates an achievement, This Rabbit is Dynamite !.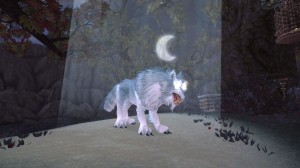 Moonfang was added in 5.4. It can give:
Shimmering moonstone: a setting, but which cannot be learned, it remains an object in the bags. Can only be used when the Fair is there.
Moonfang Paw: A fist weapon for transmo, with the appearance of a large wolf paw
Loulou: a mascot
Moonfang Paw: A bind-when-used usable item that allows for the appearance of the boss. Can only be used when the Fair is there.
Moonfang Shroud: A bind-when-used usable item that allows you to cover yourself with wolf skin.
Continue reading on the topic:
darkmoon cards
additions made to 5.1
additions made to 5.3
additions made to 5.4
additions made to 6.0
additions made to 6.1