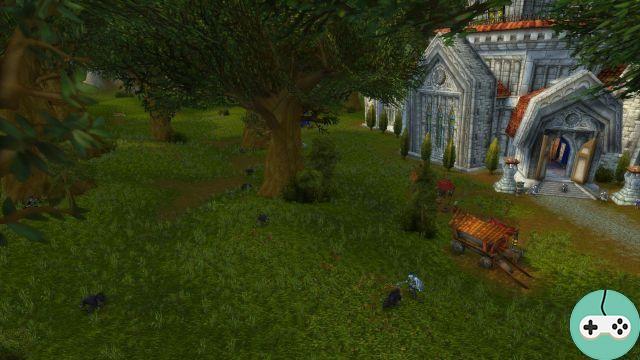 The latest patch notes for the current version of World of Warcraft (6.2.4) were recently updated with some unexpected changes. Unlike the usual small bug fixes that the developers have accustomed us to for months, this concerns levels 1 to 20 which have been changed in depth. Rather, I let you judge:
Perfect
Blizzard
source
Over the past two weeks, we've rolled out a series of fixes aimed at improving the gameplay experience for low-level characters (1-20). We also revised the dynamics of low-level combat: with the accumulation of many changes to high-level play over the past few years, most classes were able to kill low-level enemies almost instantly, even without heritage equipment or other advantages.
Here is a summary of the fixes:
Most level 1-20 quest bosses can now be attacked by multiple players who are now properly credited. In addition, the health points of these bosses are adjusted according to the number of players facing them.
The respawn of monsters is now more dynamic in low-level outdoor areas: during peak periods, they respawn more frequently.
Players who die in a low-level dungeon should now respawn upon entry to that dungeon, as is the case in more recent expansions.
Level 1-10 enemy NPCs now deal slightly more damage.
Reduced the non-combat health regeneration bonus for players below level 20.
Reduced damage dealt by low level players to improve the combat experience. As a rule, classes favoring Strength and Agility suffered a greater decrease than spellcasters. Damage inflicted remains unchanged beyond level 40.
As they conclude, these changes are just the start of a long list of fixes aimed at improving experience and progression during the first few hours of play.
What do you think of these changes? Are they welcome to you?