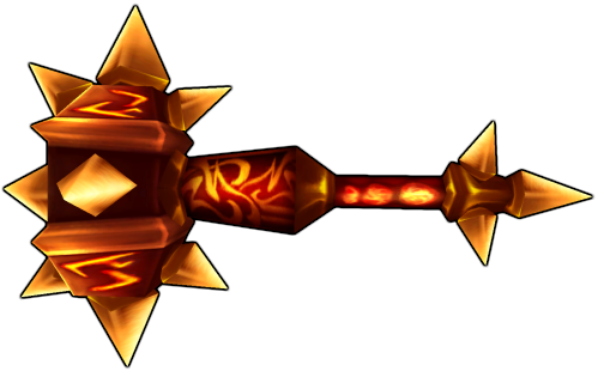 Legendary weapons in World of Warcraft have been present since the first version. At the time, they were very difficult, not to say almost impossible, to obtain. Among the first implanted in-game, Sulfuras, the Hand of Ragnaros is, as the name suggests, the mace of Fire Lord Ragnaros.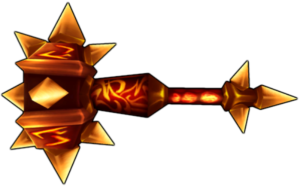 To be able to forge the Legendary Fire Lord weapon, you will need to have a blacksmith on hand who can craft the item: Sulfuron Hammer.
Here is the list of components to recover if you want to go through a blacksmith. Otherwise, you can still buy the hammer from the Auction House:
50 x Arcanite Bars: Alchemist Transmutation
20 x Dark Iron Bars: Requires you to have learned how to smelt Dark Iron Ore from the Ghostly Chalice quest, to create a Dark Iron Bar you need 8 Dark Iron Ore. Dark Iron Deposits are located in Molten Core and Blackrock Depths only. Finally, mining Dark Iron Deposits requires a minimum of 230 mining.
25 x Essences of Fire: These essences can be obtained from all Flame Elementals present in the game. However, it seems that the Fire Elementals present in Un'Goro Crater are preferred to obtain the essences.
8 x Sulfuron Ingots: These ingots can only be obtained from Golemagg the Molten Core Incinerator.
10 x Fire Cores: Cores can only be obtained from Fire Elementals in Molten Core.
10 x Lava Cores: These cores can be obtained exclusively from stone elementals in Molten Core.
10 x Blood of the Mountain: Bloods are only present on Molten Core Lava Destroyers, their drop rate is estimated at 8%.
The plan for the hammer can be obtained through a quest called A Binding Contract redeemable from Lokhtos Darkcounters in Blackrock Depths. The quest is simply to give a Sulfuron Ingot. However, you must be a blacksmith in order to be able to take this quest.
In order to forge this hammer, you must go to the center of Blackrock Depths where there is an anvil, this is the only forge where the Sulfuron Hammer can be created.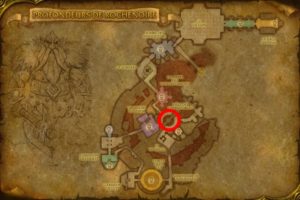 Once the Sulfuron Hammer is in your bags, all you have to do is get the Eye of Sulfuras. This falls on Ragnaros in Molten Core at around 4%. Once in your possession, you will just have to right-click to merge the Eye of Sulfuras and the Hammer in Sulfuron to create Sulfuras, The Hand of Ragnaros.